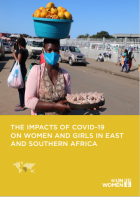 This study builds on UN Women's achievements and experience in supporting women and girls during the COVID pandemic within the East and Southern Africa Region and other parts of the world.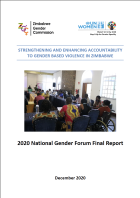 The Zimbabwe Gender Forum Report discusses topical gender issues emerging from the 2020 annual gender forum held towards the end of 2020. The report aims to inform policy engagements on issues discussed.
This analytical study covered ten countries in the region and looked at issues of access to justice for women and girls in East and Southern Africa.