Climate-smart innovations improves agriculture and livelihoods of rural women in Mali
Date:
When Fatou Dembele's plants started to die, she thought the soil was ruined and worried about her livelihood. "We thought the land was sick," Dembele says. "We didn't know that parasites attacked the roots of the plants and killed them." The growing number of parasites caused by rising temperatures and humidity is just one of several problems in her village caused by climate change.
In Mali, a country where half of the population engaged in agriculture are women, agricultural development is key to lift women out of poverty. However, the increasing degradation of land and natural resources caused by climate change is making women more vulnerable.
The programme "Agriculture Femmes et Développement Durable (AgriFeD)" initiated by UN Women Mali is thus supporting local women to strengthen resilience and adapt to climate change related challenges. Combining many innovative tools, AgriFeD works with rural farmers to modernize their cultivation techniques such as water usage, crop scheduling as well as pesticide and fertilizer use, which increases their capacities for a smart climate resilient agricultural production by 2020.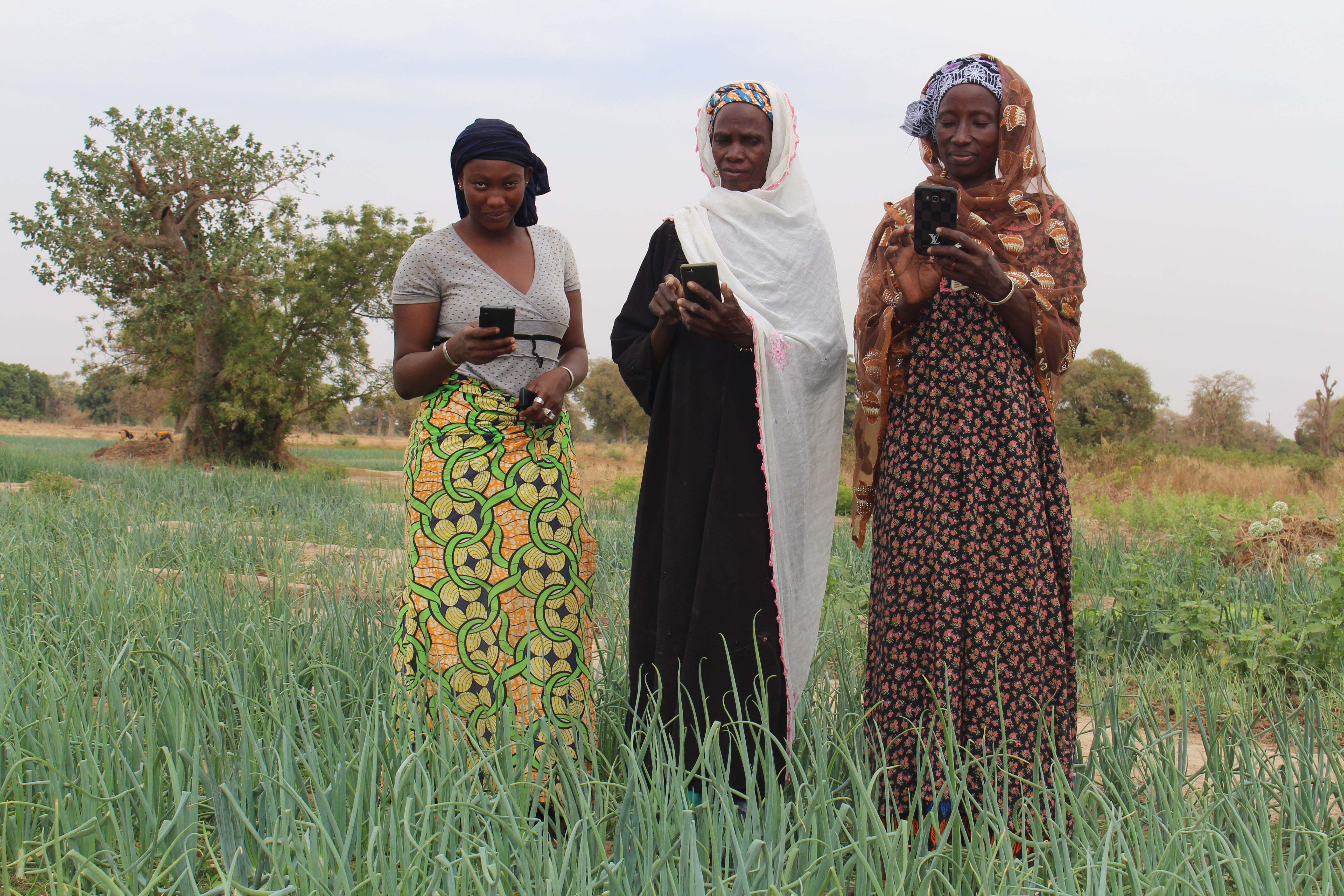 Fatou Dembele and her cooperation participated in a training to familiarize with locally available biopesticides to eliminate the parasites. "Thank God, we now know the local plants whose extracts can fight this disease," she says. Further trainings in field schools taught women how to preserve products like shallots, onions and potatoes. "We grow shallots and onions because of their long shelf-life, but earlier on we did not know conservation techniques," explained Hayèrè Keita, a shallot producer in Sécoro. "Following our traditional methods, the rates of loss can be very high."
Effectively started in February 2017, AgriFeD made significant progress, securing 49 acres of farming land for women. More than 4,800 beneficiaries have been sensitized on security of land tenure through mobile videos and 350 women and men received intensive trainings. In close partnership with the Food and Agriculture Organisation (FAO) and the UN World Food Programme (WFP), farmers have been equipped with rain gauges to get real-time weather information allowing corresponding planning.
Another innovative initiative is the digital platform BuyFromWomen, which connects small holders to the agricultural supply chain and provides information on market prices, gender equality and other incoming opportunities via text messages. BuyFromWomen was launched in October 2017 after successful pilots in Rwanda, aiming to support 25,000 beneficiaries by 2020. With three partners simultaneously implementing the program, UN Women has a good perspective to reaching 93% of the targeted beneficiaries by 2019 in 6 out of the 7 regions of Mali.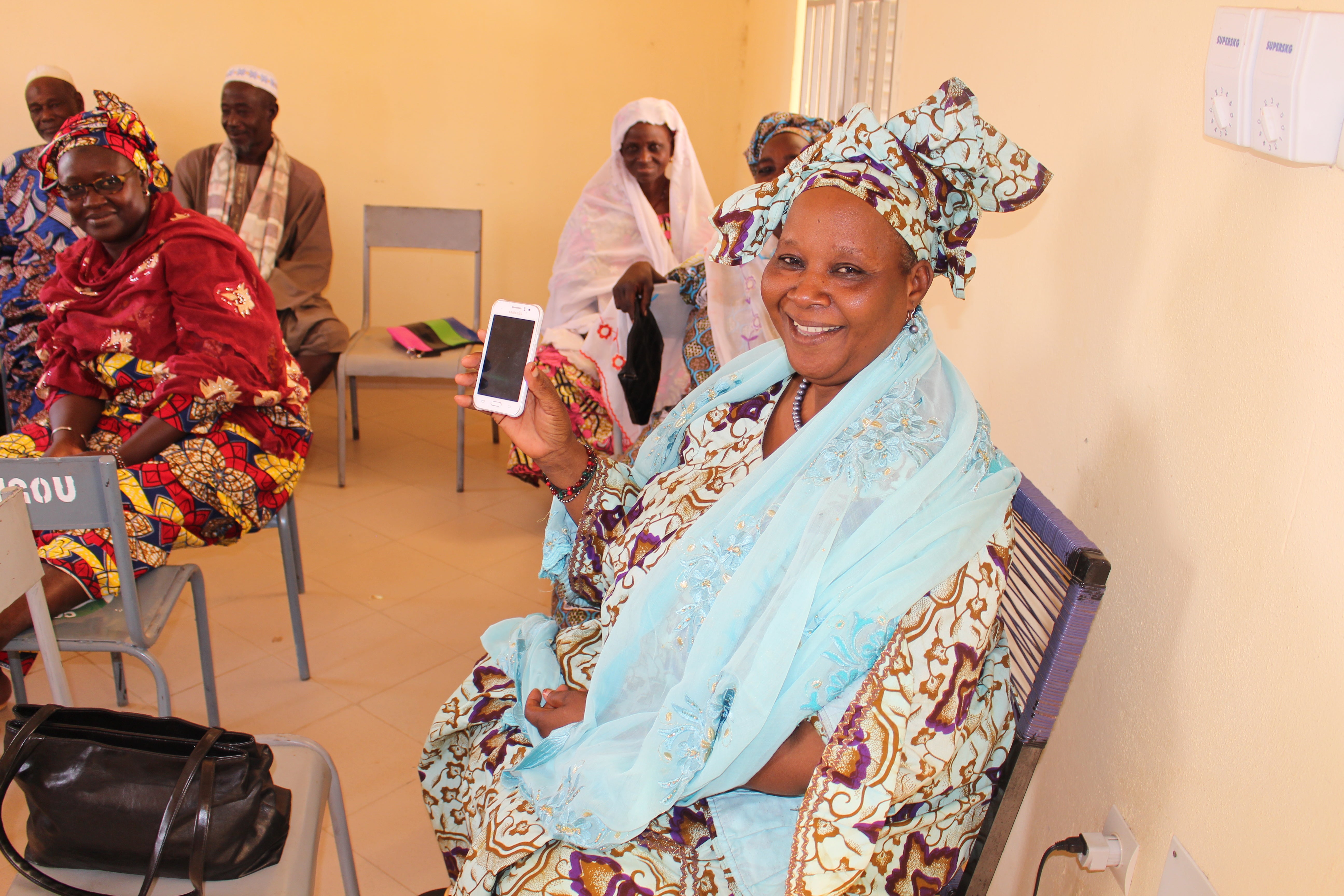 "The effects of climate change are not sparing Mali – an additional challenge in an extremely fragile security context," says Maxime Houinato, UN Women Country Representative in Mali. "Innovative programmes such as AgriFeD that bear in mind also country-specific conditions are thus crucial for a long-term and sustainable development."
Indeed, the holistic approach of AgriFeD combining smart technologies with cultural and gender sensitive circumstances has a positive effect on security and social cohesion: "I have been growing vegetables and fruits for 20 years, but I only knew the traditional way of doing it," says Alphonsine Dembele, a farmer. "The use of new products and techniques not only increases income, but also helps improve nutrition and reduces malnourishment in our children. It further had a positive influence on our community as women from different ethnic groups met and had dialogues during the trainings."
AgriFeD is funded by the Government of Luxembourg, Denmark and Sweden for a period of 5 years with an expected expansion to other regions of the country.