Generation Equality Forum
About the Forum | Voices from civil society | Generation Equality campaign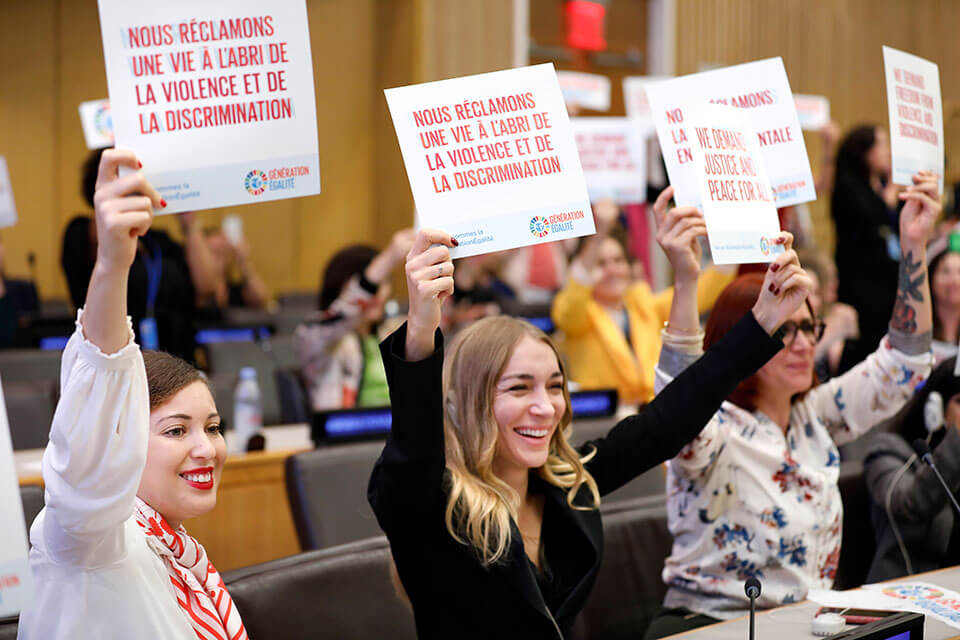 The Generation Equality Forum is a civil society–centred, global gathering for gender equality, convened by UN Women and co-hosted by the governments of Mexico and France. The Forum kicked off in Mexico City, Mexico, on 29–31 March 2021, and will culminate in Paris, France, on 30 June – 2 July 2021, with the aim of securing a set of concrete, ambitious, and transformative commitments to achieve immediate and irreversible progress towards gender equality.The landmark effort will bring together governments, corporations and change to define and announce ambitious investments and policies.
The Forum responds to the fact that—despite the commitments made in Beijing in 1995 to take strategic, bold action on gender equality—progress and implementation has been slow. Not a single country today can claim to have achieved gender equality. With women's rights at risk of rolling back further as a result of the COVID-19 crisis—due to heightened poverty and risks of gender-based violence—the Forum is a rallying point to finally achieve the human rights of all women and girls.
The Generation Equality Forum will also fuel a powerful and enduring coalition for gender equality, bringing together governments, activists, corporations, feminist organizations, youth and allies to achieve transformative change.
To learn more about the Forum, the Action Coalitions and to stay up-to-date on all the latest developments, visit the Generation Equality Forum website.
Generation Equality Forum in Paris
The Generation Equality Forum kicked off in Mexico City in March and launched a public call for accelerated action and implementation on gender equality. This momentum will be carried through to the Forum in Paris, on 30 June – 2 July 2021, which will be a major global inflection point for gender equality. Attended by Heads of State, as well as high-level representatives from every sector in society, the Forum will showcase commitment announcements from trailblazer governments, corporations and civil society. It will be a moment to show people everywhere that, together, we are standing up for gender equality with concrete, tangible action.
Generation Equality Forum in Mexico
News
Speeches and statements
#ActForEqual - Join Generation Equality
#ActforEqual is a new campaign to drive attention, excitement and action towards the upcoming Generation Equality Forum. Through the campaign you can show your support, take action for gender equality and help propel major commitments to the Action Coalition Goals. We can't wait any longer for gender equality. It's time to #ActforEqual.
Generation Equality Rising
Every day, through our actions, and in the way we lead, talk, question and act, we challenge norms, transform habits, change laws, take action and inspire others to create a world without gender-based discrimination. We are Generation Equality rising. Learn more ►
Live and archived event streaming
In photos