UN Women Representative in South Africa Multi Country Office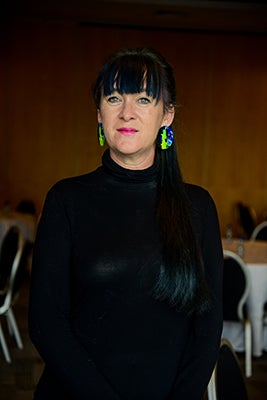 Aleta Miller joined the South Africa Multi Country office in April 2022, having served as Country Representative at UN Women Afghanistan since April 2018 and previously as the UN Women Representative of the Fiji Multi-Country Office, covering 14 Pacific Island nations. 
Aleta has extensive experience in Women's Rights, Human Rights, Refugee Rights, Public Health, and International Development, gained through more than 25 years of professional engagement, including with UN Women, UNFPA and UNAIDS, and several NGOs and Governments.
In addition to the above, she served in Myanmar, China, Hong Kong, Nepal, Papua New Guinea, Eastern Europe, and Central Asia, as well as New York, and her native Australia.
Aleta is a Clinical Psychologist (Australian registered, non-practicing status) and holds a Master's degree in International Public Health, along with undergraduate degrees in Behavioral Science and in Occupational Health.