Leadership and political participation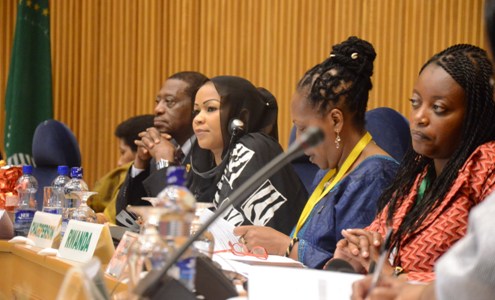 Around the world as well as in Africa, women's leadership and political participation are restricted. Women are under represented as voters, as well as in leading positions, whether in elected office, the civil service, the private sector or academia. This occurs despite their proven abilities as leaders and agents of change, and their right to participate equally in democratic governance.
We work to support regional gender-responsive measures to promote women's leadership and participation in politics, government, business and society and to influence regional and national legal frameworks and policies to increase women's leadership and political participation.
The aim of the Leadership Programme is to develop a corps of transformative women and male leaders and to strengthen national and regional institutional capacities to promote Gender equality, women empowerment and leadership. UN Women, in partnership with Kenyatta University, has established the Africa Center for Transformative and Inclusive Leadership (ACTIL). Through the center, UN Women will provide leadership training, mentoring and coaching to leaders in politics, business, government and civil society. Through the Elections Resource Unit of the Center, a platform will be created to provide policy, networking and technical advice and support for serving aspiring women political leaders. The Unit will feature a platform for documenting and generating new knowledge on what works for women politicians, and on intelligence on nurturing gender responsive and transformational political systems. The role of national and regional gender machineries as change agents will be enhanced to strategically influence policies and practices across sectors. The programme will also strengthen the African Queens and Women Cultural Leaders' Network to address cultural practices that discriminate against women. Alliance building and an institutional approach will help to ensure commitment, sustainability and impact.