Tanzania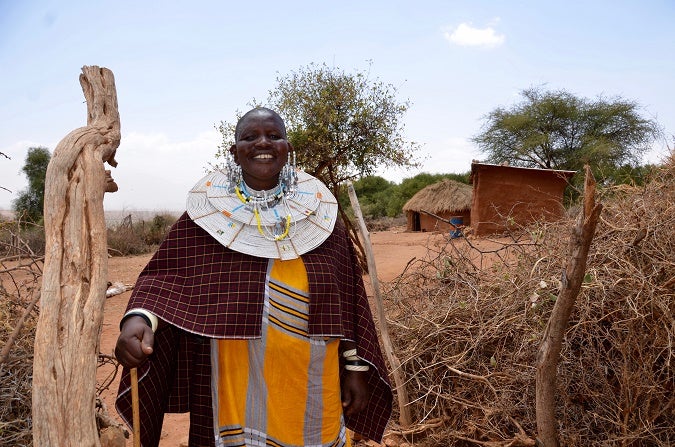 The United Republic of Tanzania is a low-income country of 54.2 million people with women constituting 27.7 million (51.9%) and men 26.5 million (48.9%). The Tanzania Bureau of Statistics in 2017 indicated the country's annual Gross Domestic Product was at 7 percent and the Per Capita Growth at USD 932 in 2016. A total 12 million people (47%) live below the poverty line. (TDHS, 2015/16). Transitioning into a middle- income status country is a key priority area set in Tanzania's Five-Year Development Plan (FYDP II) covering the Mainland and the MKUZA III Successor Strategy for Zanzibar (2016-2020). The UNDP 2018 Human Development Report for 2018 ranks Tanzania 154 out of 189 countries in the Human Development Index while gender development index was at 0.928 in 2017. 
Despite a decline from 3.4 percent to 2.3 percent growth in agricultural production in 2015 (TDHS, 2015/16), agriculture remains a major source of livelihood providing an estimated 77 percent employment, 25 percent of the Gross Domestic Product (GDP) and 65 percent inputs to the industrial sector. Subsistence farming is a source of livelihood for more than 80 percent women, although only 27 percent own land. The feminisation of poverty is a real challenge in Tanzania where more than half of the female population (60%) live in extreme poverty. High levels of poverty among women can be attributed to shrinking productivity in the agriculture sector, where they are mainly concentrated and limited opportunities for participation in the mainstream economy.
The country has various revenue generating streams including the extractive industry, currently dominated by gold mining. In 2016, gold mining contributed around USD 1.4 billion in export value. However, in recent years, the country has experienced rapid investment in the oil and natural gas industry as Tanzania became a source of new global gas supply and a potential for a lucrative market, conditions that can spur economic growth. But also, in Tanzania's development trajectory, the private sector is instrumental in accelerating both urban and rural economic growth with an estimated 5.2 million women and men employed by or running their micro, small and medium enterprises (MSMEs).  More than 50 percent of women are found in the MSMEs economic sector where there is potential to excel provided they have access to financial and capacity development support to professionalise and grow their businesses. Accelerating the growth of Tanzania's economy is critical for the reduction of the 21 percent unemployment rate among young people and in particular rural young women.
To this end, ensuring gender equality and the empowerment of women and girls is one of the key strategies adopted by the government as the country journeys towards achieving sustainable development through its National Plans of Action.
The Action Plans and other gender responsive laws, including the review of the National Gender Policy in the Mainland; and the Gender Policy of Zanzibar (2016-2020), reflect the country's commitment to global frameworks such as the Beijing Declaration and Platform for Action; the UN Convention on the Elimination of all forms of Discrimination against Women (CEDAW); Commission on the Status of Women (CSW); the African Union Gender Policy and Action Plan; and the Maputo Protocol.
The empowerment of young women is a key development area in the ongoing process of deepening pillars of democracy and good governance in Tanzania. Over the years, the country has initiated some political reforms that contributed to the 19 percent women holding cabinet positions and 36.8 percent occupying parliamentary seats in 2018. Through support that could ensure that women and girls receive quality higher education; in addition to investing in other capacity development programmes, the participation of women, especially young women in Tanzania's politics and governance can improve. Currently, several factors contribute to women's limited participation in the mainstream political and socio-economic sectors. These include lack of formal education (24%); teenage pregnancies (27%); violence against women and girls including those with albinism (40% physical; and 17% sexual violence); Female Genital Mutilation (10%), a custom which in some areas can encourage teenage girls to drop-out of school and get married; and HIV/AIDS, which affects 5.8% women (TDHS, 2015).
To address these challenges caused by a multiple of factors including a deep-rooted patriarchal system in some communities, the government and development partners continue to develop an enabling environment through law and policy reforms; and designing national programmes that are responsive to the needs in Tanzania. Such efforts aim to strengthen institutional capacity and to also ensure that gender equality and the empowerment of women and girls is an essential ingredient to the achievement of the Sustainable Development Goals (SDGs). One cross-cutting activity in UN Women's work in Tanzania is providing technical assistance for robust social mobilisation actions for communities to shift from customs and practices that push-back the development of women and girls in the country.
Our programmes
Women's Leadership and Political Participation (WLPP)
Women's Economic Empowerment (WEE)
Women and girls live a life free from violence
Gender Statistics: Making Every Woman and Girl Count
Transformative Financing (Gender Budgeting)