In Focus: Generation Equality Forum in Paris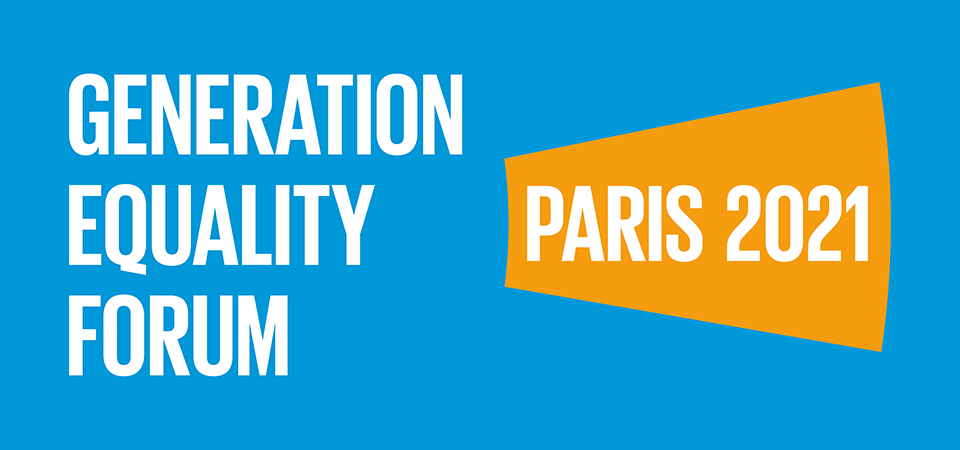 Video | Top stories | News | Social media
More resources
The Generation Equality Forum is a landmark event to accelerate progress on gender equality. The Forum kicked off in Mexico City in March 2021 and will culminate in Paris from 30 June to 2 July 2021, launching a series of concrete, ambitious and transformative actions to achieve immediate and irreversible progress towards gender equality.
Convened by UN Women and co-hosted by the governments of Mexico and France, in partnership with youth and civil society, the Forum will bring together governments, feminist leaders, youth and change makers from every sector, to announce trailblazing gender equality investments, programmes and policies. It will mark the beginning of a five-year action journey led by six Action Coalitions and a Compact on Women, Peace and Security, and Humanitarian Action.
The Forum comes at a critical moment to reverse rising gender inequality caused by COVID-19. Even before COVID-19, almost one in three women worldwide experienced abuse; during the pandemic, calls to helplines increased five-fold in some countries. At the current rate of progress, it will take another 130 years to reach gender equality at the highest positions of power. The Generation Equality Forum offers a critical opportunity to confront this rising crisis, as well as the enduring structural inequalities that preceded it.
This enduring movement for action and accountability will fuel a significant and lasting coalition for gender equality, offering a vital moment for activists, feminists, young people and allies to achieve transformative change for generations to come.
Video: #ActForEqual – Generations Equality Africa
It's up to all of us, and the Generation Equality Action Coalitions, to accelerate concrete change for women and girls. African youth who are leaders and changemakers share their stories and perspectives; Check out what they said and then join us in raising your voice for gender equality, in advance of the Generation Equality Forum in Paris using #ActForEqual.
Top stories
More Generation Equality stories from Africa:
News
Social media
The culmination of the Generation Equality Forum in Paris, France (30 June – 2 July) is approaching quickly! As the Forum will be held predominantly online, everyone can join and be part of one of the largest global feminist gatherings since 1995. Join the virtual activism with #GenerationEquality and use #ActForEqual to tell us why you stand up for an equal future.
Here's how you can be part of the action:
Click here to retweet the "#ActForEqual - Generations Together" film
Ask people to #ActForEqual by retweeting this tweet.
You can download GIFs, stickers, videos and more in our social media package.
Stay tuned for our #ActForEqual social media challenge which will launch on 28 June