Côte d'Ivoire in brief
Côte d'Ivoire is a West African country with an area of 322,462 km2, bordered by Mali and Burkina Faso to the north, Liberia and Guinea to the west, Ghana to the east and the Atlantic Ocean to the south. The Ivorian population is estimated at 29,389,150 with a rate of 52.2% men and 47.8% women, according to the latest General Census of Population and Housing (RGPH 2021), 75.6% of the population is under 35 years old. The leading cocoa-producing country, Côte d'Ivoire is also a leader in several other agricultural sectors, including export crops such as cocoa, cotton and rubber. Agriculture represents between 25 and 30% of GDP.
Although they do not own large farms, women are an important workforce, especially in the production and marketing of food crops. They are present at 29.9% in the agricultural sector; 31.6% in industry; 59.5% in trade and 39.5% in services (Household Living Standards Survey, ENV2015).
In 2019, however, the performance of the Ivorian economy has not produced the expected results in terms of social inclusion. The country is ranked 165th out of 189 countries according to the 2019 United Nations Development Programme (UNDP) Human Development Index report.
In terms of social indicators, low college completion rates (35.5 %), educational disparities between girls and boys (42.7 % of girls versus 55.5 % of boys at the secondary level), maternal mortality (643 deaths per 100,000 live births), child malnutrition, and youth unemployment (36 % of 15- to 35-y.o.) are among the country's top development challenges.
According to the World Economic Forum's 2018 gender parity report, Côte d'Ivoire comes in 131st position out of 149 countries evaluated. This ranking is based on 4 criteria that are: opportunities for economic participation, education, health, political participation of men-women.
UN Women in Côte d'Ivoire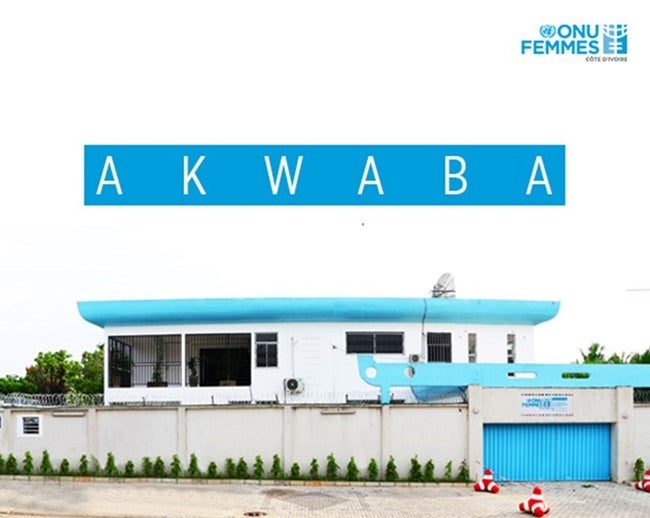 The UN Women's Office in Côte d'Ivoire began its activities in 2007, under a joint project supported by UNDP and Norway. The office initially supported partnership approaches to institutional strengthening and capacity development for women's leadership and participation to accompany women's participation in the electoral process. UN Women received its official accreditation in Côte d'Ivoire in May 2013, followed in February 2014 by the signing of a headquarters agreement with the State of Côte d'Ivoire.
The actions advocated in the first strategic plan (2014-2015) of UN Women in Côte d'Ivoire fall under the main areas deemed fundamental to progress towards gender equity and equality in the country. Today and in line with the Global Strategic Plan (2022-2025) and the Country Office Strategic Note (2021-2025), UN Women Côte d'Ivoire works in the following priority areas: