Fatou Aminata Lo, UN Women Representative in Zimbabwe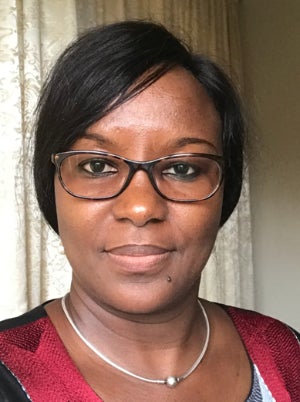 Ms. Fatou Aminata Lo started her career in the private sector in Senegal in 1999 before joining the UN Millennium Project in New York in 2003 and later moving to the UNDP Bureau for Development Policy. In 2006, she joined UNIFEM in New York and worked successively as Programme Specialist and Policy Specialist in the Governance team. Since 2013, she has served as UN Women Deputy Representative in Sudan, Deputy Representative in Rwanda and Country Representative in Rwanda.
She holds a Master's Degrees in Law from University Cheikh Anta Diop of Dakar, a Masters in Sustainable Development from the SIT Graduate Institute, and a Masters in International Relations from the Fletcher School of Law and Diplomacy in Boston.
Ms. Lo was an official youth delegate and spokesperson at the Fourth World Conference on Women in China (the Beijing Conference) in 1995. She was awarded the Ford Foundation Leadership for Social Justice award in 2003 and was portrayed as one of the Faces of the Future by the Woodrow Wilson Center in Washington in 2005. An avid reader and writer, she has authored and contributed to published work, including the "Investing in Development Report" in 2005 also known as the UN Millennium Development Goals Report.