Empowering Women in Trade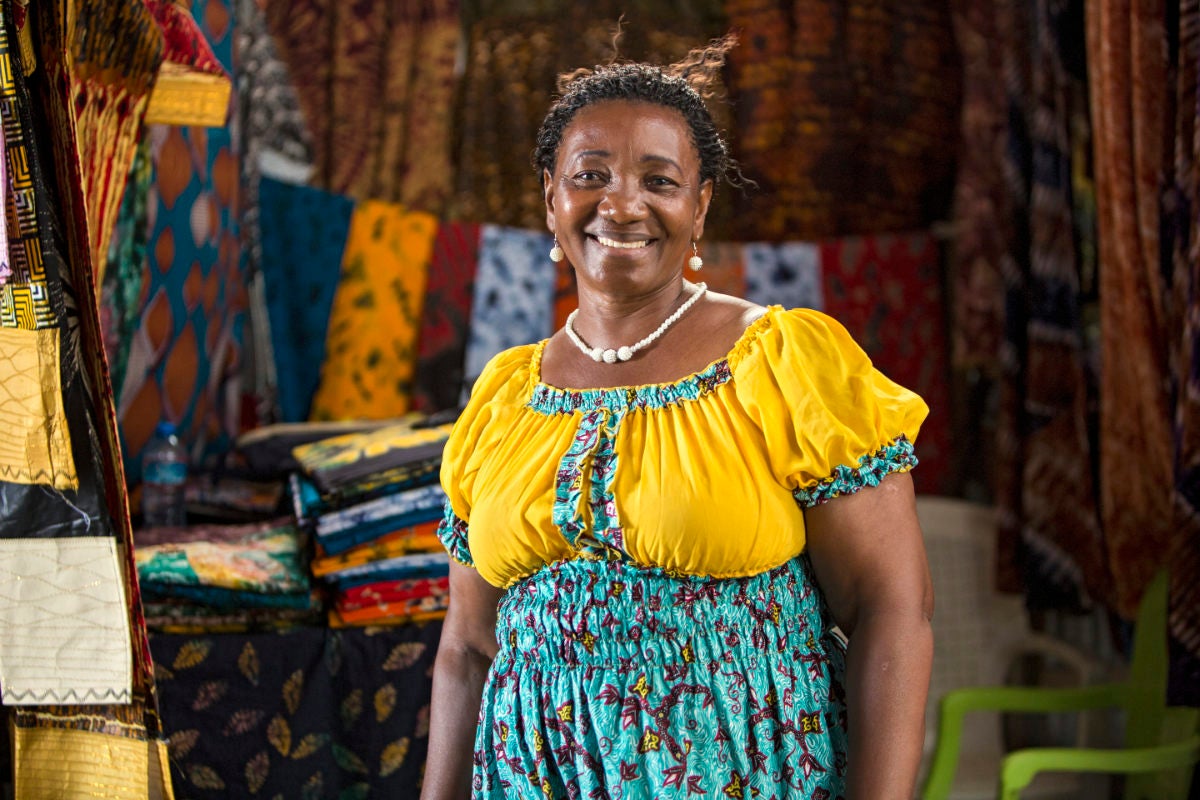 Some of the unique challenges African women and young women face in intra-African and regional trade include limited access to productive resources and financing; gender wage gaps which perpetuate the concentration of women in low-productivity activities; sexual harassment and gender-based violence in economic spheres including in the work place, market places, etc.; disproportionate share of responsibilities in unpaid care and domestic work; and biased social norms that cause mobility and time constraints resulting in time poverty a limited time available to spend on economic and trade activities.
Other challenges include limited knowledge of opportunities in export markets and ways to integrate into regional value chains, limited capacity to produce value added products and services, to secure inputs at competitive prices, as well as challenges relating to compliance with regulatory requirements and safety and quality standards. The gender digital divide is seen as a key underlying challenge that limits women's access to information and ability to engage in intra-African and regional trade.
For many women, intra-Africa and regional trade has brought economic empowerment and higher incomes. In African countries, women are actively engaged in sectors such as agriculture, manufacturing (clothing and textiles) and services.  Opportunities from trade have brought more household resources under women's control, which in turn has a positive effect on overall investment in the health and education of future generations.
But women are also heavily employed in several sectors that continue to undergo adjustment and change due to trade liberalization, such as agriculture and textiles. More work is needed to understand whether there are differences in how women fare in trade adjustment.
It is estimated that 70 per cent of informal cross-border trade in Africa is conducted by women traders.  Being well positioned, women are the untapped resource to be an economic growth accelerator of Africa's economy especially under the Women and Youth in Trade Protocol. Intra-African trade is currently estimated to contribute an income for about 43 per cent of the continent's entire population but intra-African trade accounts for just over 10 per cent of total continental trade. Regional trade in East Africa alone accounted for only 8.3 per cent of total trade in 2017, less than the continental average, and roughly unchanged over the past five years, according to the 2019 report by the African Development Bank.
UN Women works with regional bodies on the African Continental Free Trade Area (AfCFTA) and AfCFTA Secretariat to address challenges that (young) women face when trading and to position them more strongly in the future of intra African trade, by:
Co-convening continental conference on women and youth in trade
By advocating for greater investment in (young) women's economic empowerment, skills building, and (young) women-led SMEs throughout the value chains so that they can compete and reap the benefits of regional integration and intra-African trade
By generating knowledge on challenges that (young) women who trade face
For more information, please contact: info.esaro@unwomen.org