Paulina Chiwangu, UN Women Representative in Uganda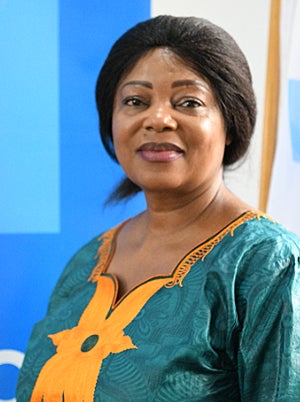 Paulina Chiwangu became UN Women Country Representative in Uganda in August 2022. Ms. Chiwangu has a Doctorate in Philosophy and over 20 years of extensive experience in development and humanitarian work. She has served as Deputy Country Representative with UN Women in South Sudan and as Deputy Country Representative for the UN Women Iraq Country Office, as well as Head of KRG Sub-Office. Before joining UN Women Iraq, she worked with UN Women Bosnia and Herzegovina as a Head of Gender Coordination for the UNDAF. She worked with UN Women in Serbia as interim Head of Office. Prior to that she was heading the UN Inter-Agency Joint Programme on Gender Equality and she was the Acting Country Representative for UN Women office in Uganda for one year. Before joining UN Women, she was the Head of Planning, Monitoring and Evaluation, as well as Public Relations Unit for UNDP's Police Reform Programme in Dhaka, Bangladesh.
Other positions Ms. Chiwangu held include Technical Advisor (Planning and Monitoring - consultant) for UNFPA, Southern Sudan; Coordination and Monitoring Advisor for UNDP, Zambia; Programme Coordinator for the Centre of Economic Governance and AIDS in Africa, based in South Africa; Deputy Course Director for the Department of Applied Social Studies, at Cork University College in Ireland; Programme Manager in Portland, Oregon, USA for Cascadia Behavioural & Development Healthcare Organization. Ms. Chiwangu also worked as the Head of a Multicultural Radio Programme for the Irish Broadcasting Company in Ireland.