Mainstreaming gender in HIV and AIDS responses in the extractive industries sector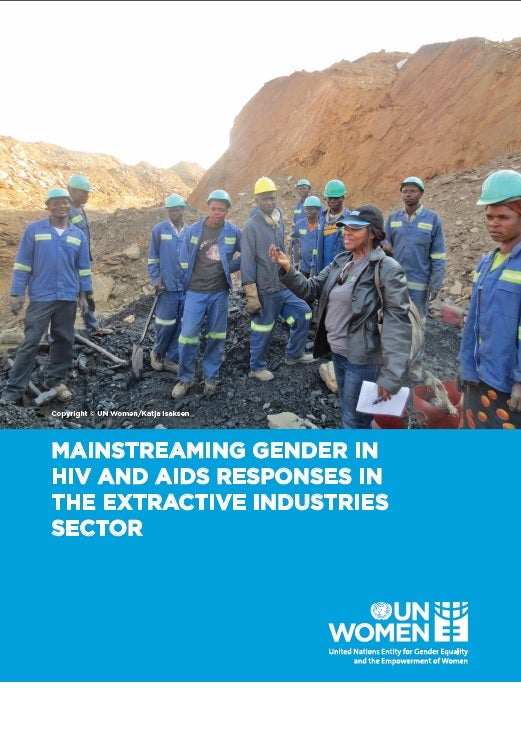 UN Women's Regional Office for Eastern and Southern Africa has a new and expanding program on gender and the extractive industries. Working collaboratively with industry, government and civil society partners, this program seeks to add new knowledge and practices to the enable the oil, gas and mining industries to fulfill their potential to meaningfully contribute to positive and inclusive development outcomes for men and women in the region.
As part of this program UN Women have an ongoing initiative examining the gender dimensions of HIV and AIDS as they intersect with the extractive industries. This initiative has involved desk research and consultations with industry representatives, and has resulted in a two-part publication. The first part of the publication is a contextual background report, which examines the links between gender, HIV and AIDS and the extractive industries in more depth, including full citations and methodological information about the research process. The second part of the publication (this document) aims to provide a quick reference guide for health practitioners and decision makers within resource companies, covering the main issues and suggesting gender responsive actions.
The recommendations made here are based on consultation with industry actors that were carried out as part of the research process. UN WOMEN would like to emphasize that a thorough process of community consultation should be carried out before implementing any programmatic responses to the recommendations presented here.
View online/download
Bibliographic information
UN Women office publishing: East and Southern Africa Regional Office