Unlocking the Potential of Rural Women in Ethiopia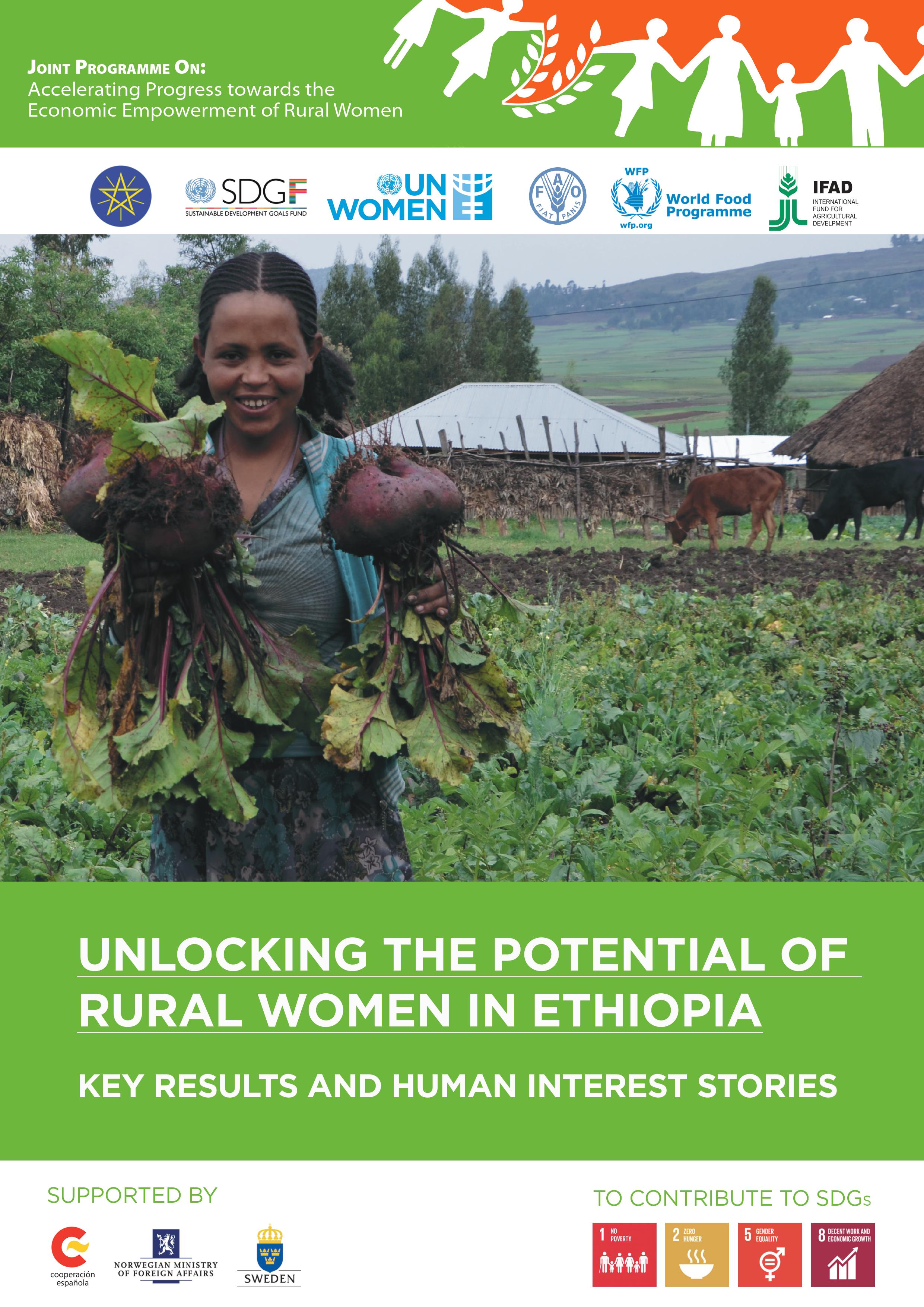 Rural women play a critical role in the agricultural sector. Securing their livelihoods and rights is the pathway to achieve the Sustainable Development Goals and the Growth and Transformation Plan (GTP II) in Ethiopia. Therefore, the enhancement of rural women's food security and nutrition is a key outcome of the Joint Programme on Rural Women Economic Empowerment. Under this outcome, the programme aims to ensure that rural women have increased access to and control over resources, assets and services critical to their food and nutrition security. The programme also supports rural women to gain greater capacity to enhance and control local food security reserves.
With over 2,000 direct beneficiaries of smallholder rural women farmers and agro-pastoralists, the programme is making a difference to more than 14,000 family members. The initiative is also indirectly benefiting 32,000 community members (17,000 women and 15,000 men). The rural women farmers are members of Rural Saving and Credit Cooperative Organizations and are involved in production of teff (the staple grain in the country), wheat, maize, onion, tomato, and other vegetables.
View online/download
Bibliographic information
UN Women office publishing: East and Southern Africa Regional Office