Status of Women's rights in refugee and internal displacement setting in Africa: the context of AGA and APSA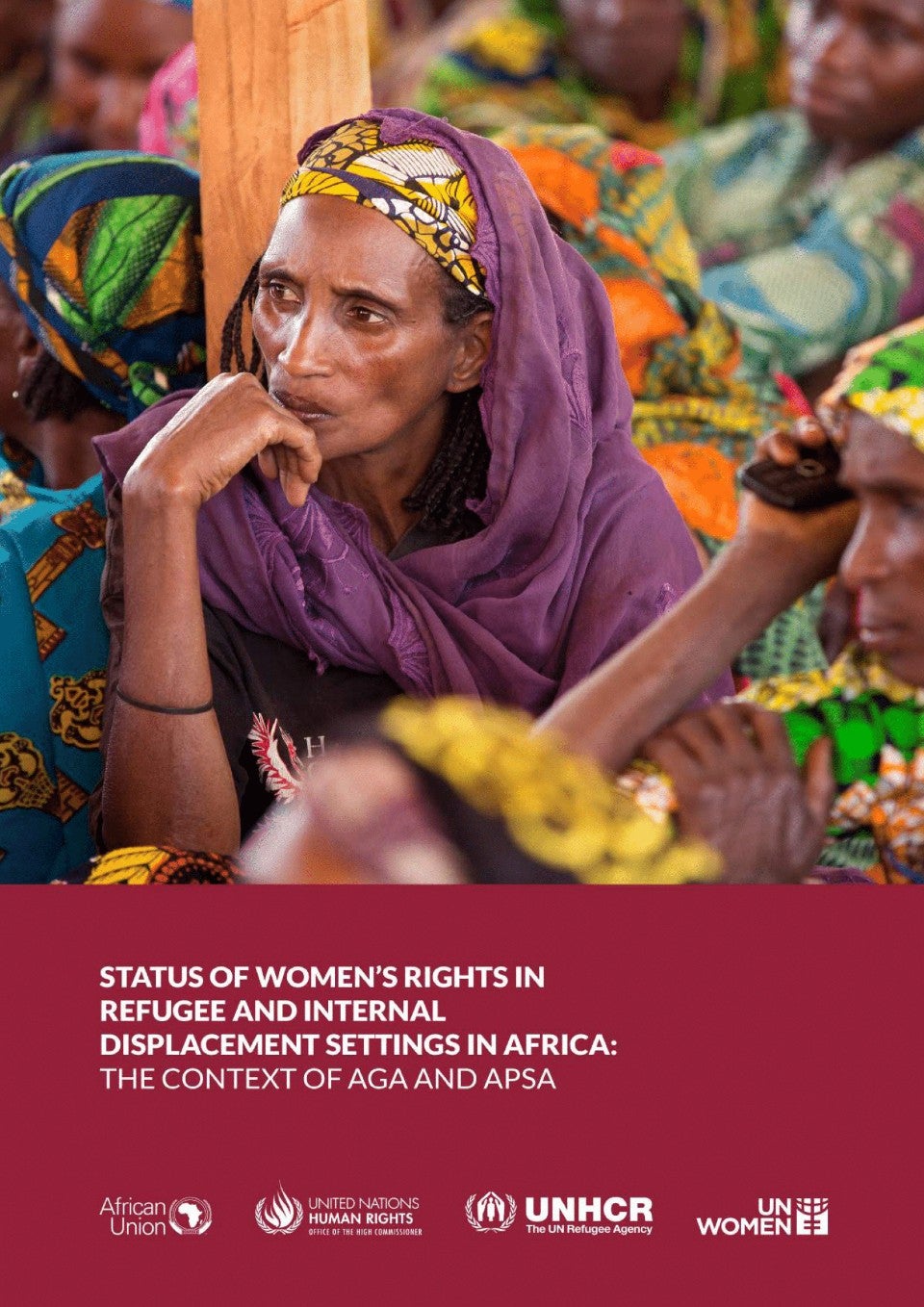 Forced displacement – one of the major consequences of conflict, insecurity and disaster in Africa – leaves women and girls disproportionately vulnerable. Indeed, women and girls represented more than half of the 41 million people worldwide living in internal displacement. They experience specific challenges that must be better understood to provide them with the support they need. Moreover, Women and girls are often sidelined from formal conflict resolution and mediation platforms or formal peace processes while they carry the brunt of conflict and forced displacement.
On the other hand, currently, COVID-19 is claiming lives and disrupting livelihoods across Africa. Although everyone is at risk of being infected with this deadly virus, the effect is more pronounced among the most vulnerable. In refugee camps and IDP makeshift camps/sites where physical distancing is almost impossible and access to basic services are limited, the risk of infection and impact of the pandemic is much higher. In this regard, the AU has adopted policy frameworks and guidelines that recognize the specific risks and vulnerabilities that women and girls face and call for action to ensure they get access to a wide set of protection and assistance.
This study provides a contextual analysis of the forced displacement of women and girls in Africa, maps out relevant legal and policy frameworks, and makes policy recommendations to the AU, Member States and relevant stakeholders to fast-track the implementation of women's rights within the context of AGA and APSA. As part of this study, a gender mainstreaming guideline was developed to support and promote the integration of gender considerations within AGA and APSA and ensure that both architectures become more reflective of the importance of the participation of displaced women and girls (IDPs and refugees) in decision-making, policy development, planning, programming, implementation and monitoring.
View online/download
Bibliographic information