COVID-19 Rapid Gender Assessment (Rwanda)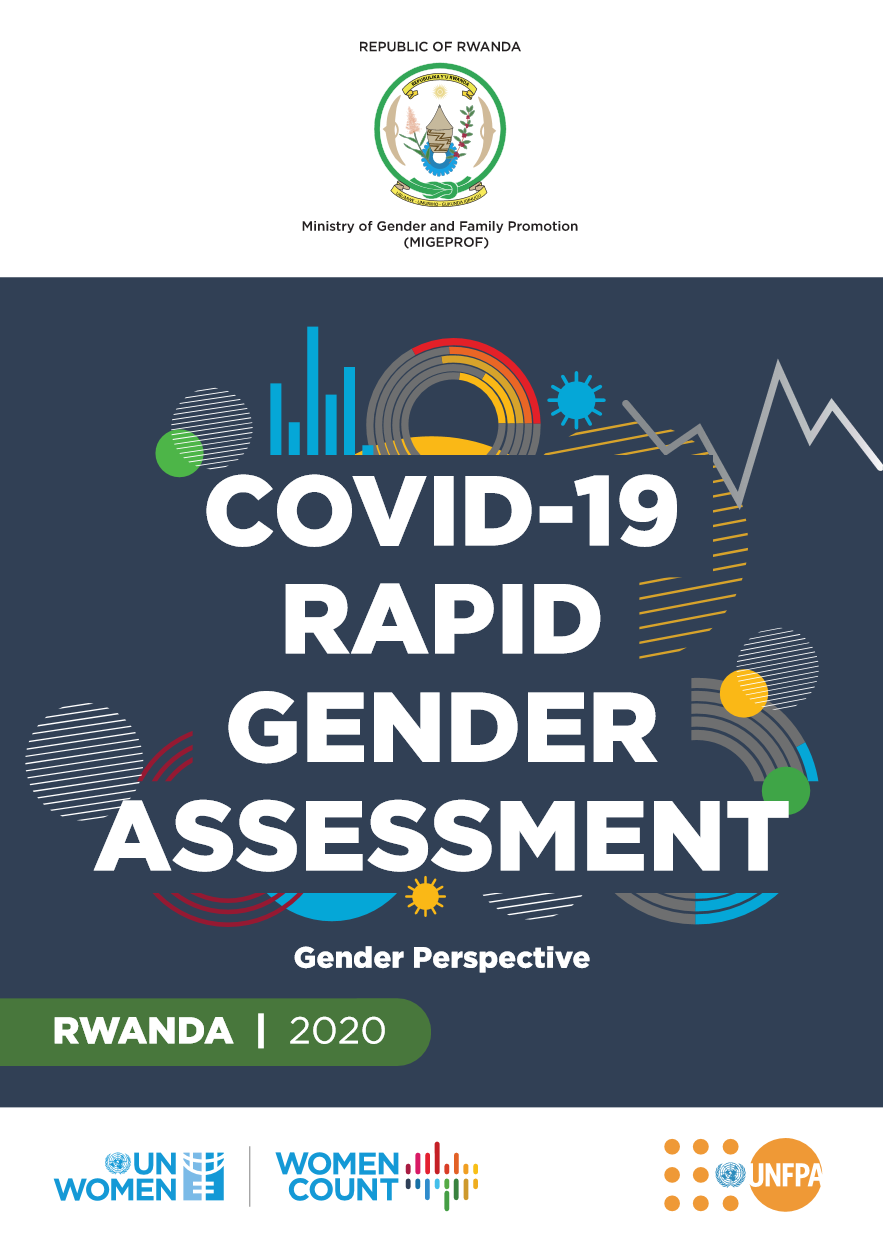 As the effects of the COVID-19 pandemic roll through societies and economies across the globe, women and girls are expected to bear the heaviest impact.
UN Women, in partnership with UNFPA and the Ministry of Gender and Family Promotion (MIGEPROF) commissioned a rapid assessment of the gendered effects of the COVID-19 pandemic in Rwanda, to collect accurate and timely data on the differentiated impact of the pandemic on women and men and inform gender-responsive proper policies and actions for recovery. The topics addressed in the study include: the effects of COVID-19 on domestic violence, women's rights, access to services such as health, access to improved water, social protection and other basic services, and effects on economic aspects in general.
View online/download
Bibliographic information