UN Women impact stories: Generation Equality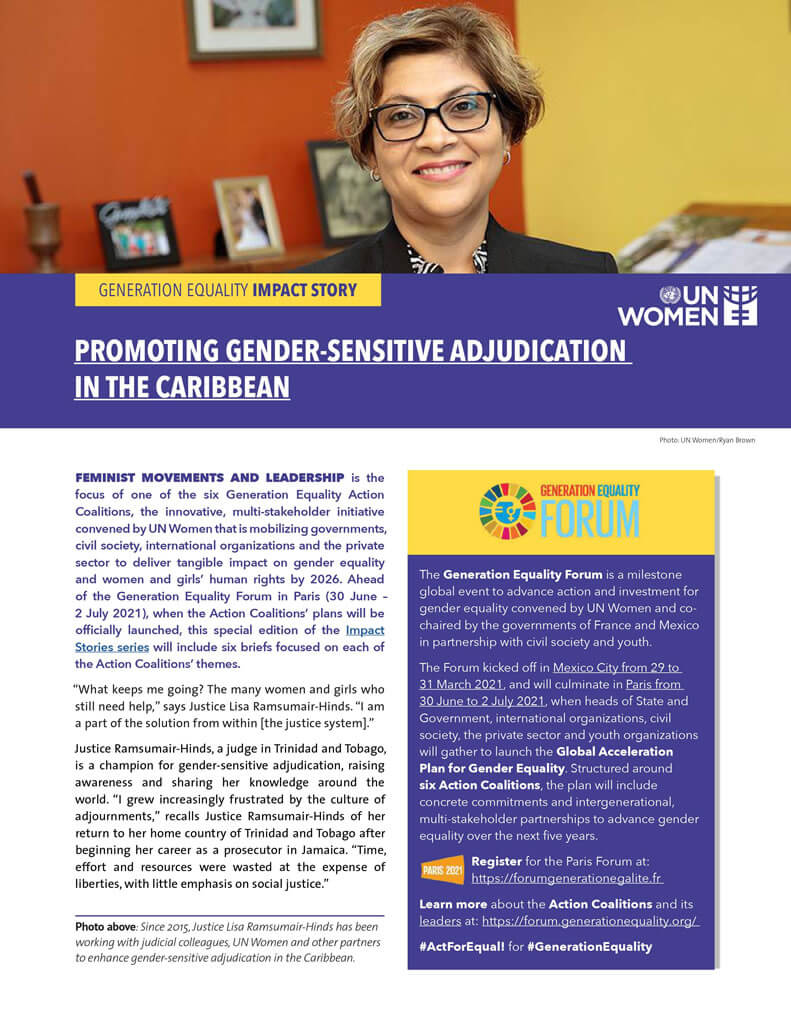 The "UN Women impact stories series", updated quarterly, illustrates the human impact of UN Women's work across the world, highlighting the partnerships that make this work possible. These stories share how we and our many partners are striding forward to realize a better world for women and girls—one of equality and empowerment because that is what we do and who we are, as a leader, mobilizer, convenor, and provider of programmes.
The June 2021 edition features six briefs aligned with each of the Generation Equality Action Coalition themes, to mark the Generation Equality Forum in Paris, 30 June – 2 July 2021. The six Action Coalitions are global, innovative, multi-stakeholder partnerships convened by UN Women that are mobilizing governments, civil society, international organizations, and the private sector to deliver tangible impact on gender equality and women and girls' human rights by 2026.
View online/download
Order printed/published version
Languages available in print
en, ro, fr
Bibliographic information
UN Women office publishing: UN Women Headquarters