Gender Transformative HIV Response for Ethiopia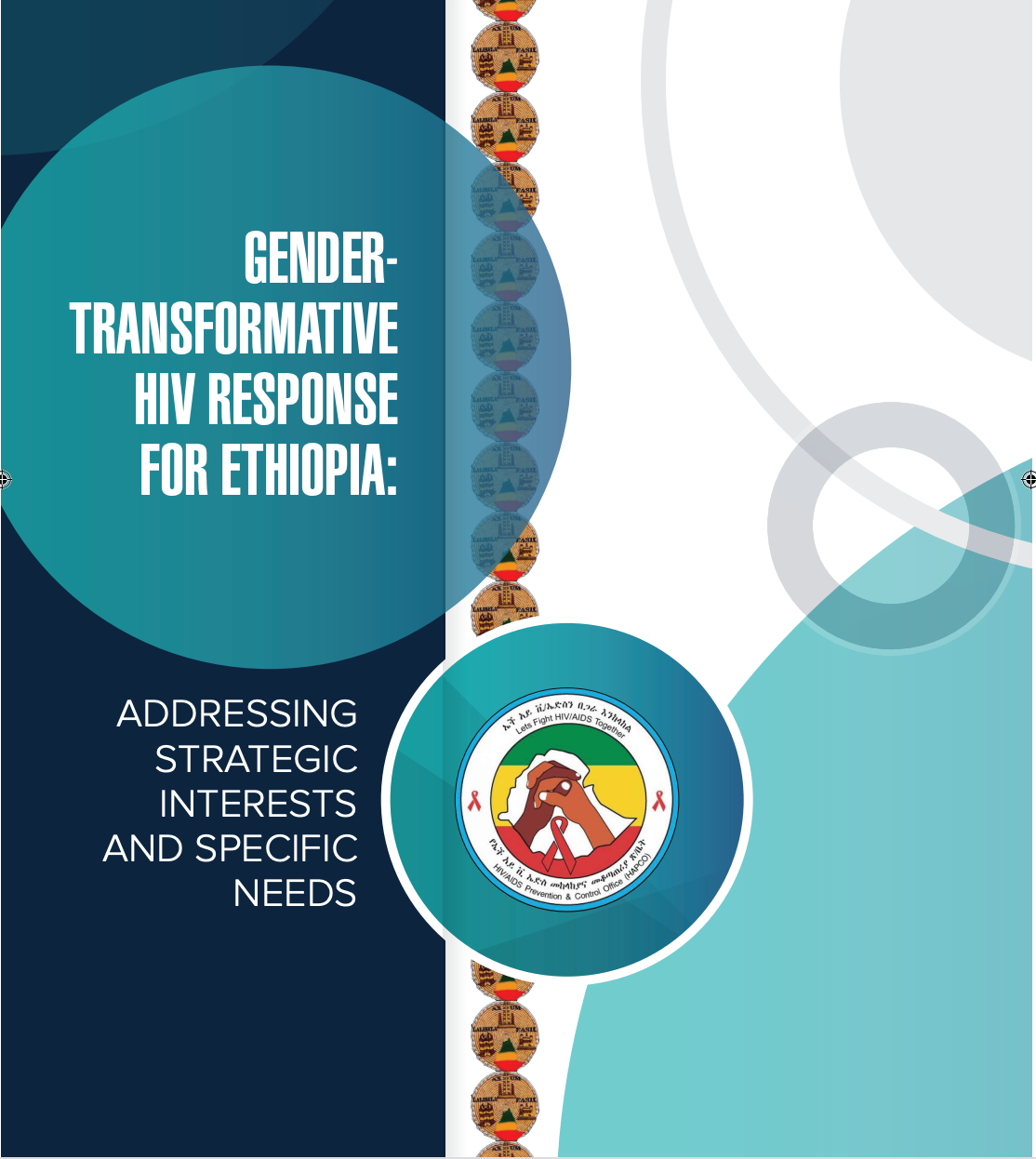 This gender assessment was conducted to analyze the national HIV epidemic and its contexts and evaluate the degree to which the country's response to HIV recognizes gender and its associated inequalities as key determinants of the epidemic. Gender inequality and the failure to recognize and defend women's human rights are realities of the daily lives of women in Ethiopia. In many circumstances, women and girls face the most oppression: gender inequality and unequal power relations at household and intimate relationships levels.
The socio-cultural and economic factors driving the HIV epidemic have gender dimensions that are also built in the same power relations which segregate the differences in the roles and responsibilities of men/women and boys/girls. Ethiopia's commitment towards curbing gender-discriminatory systems or acts are supported with its signatory on international and regional agreements that promote and protect women's rights, including the Convention on the Elimination of Discrimination against Women, and the Protocol to the African Charter on the Rights of Women in Africa, and the Maputo Protocol on African Women's Rights.
Although Ethiopia, like many other countries, is dedicated to addressing gender inequality and reducing vulnerabilities of women, girls, men, and boys and marginalized key populations in accessing HIV information and related services by employing a gender-sensitive approach, it is usually difficult to objectify that each of the necessary gender dimensions is addressed in the national strategic interventions and responses. This signifies the importance of translating the laws, policies, and institutions that are created to ensure equal opportunities between men and women into action.
View online/download
Bibliographic information
UN Women office publishing: Ethiopia Country Office