UN Women East and Southern Africa Regional Office Publications Reader Survey Report (2019-2020)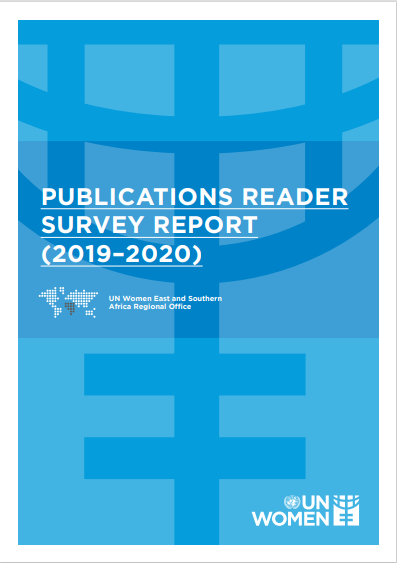 This survey recommends sustained improvement of the user-friendliness, practicality, and overall quality of ESARO publications. The survey targeted the United Nations agencies, non-governmental and civil society organizations, policymakers, development agencies, private sector agencies, regional economic communities, academic institutions, individual gender equality advocates and media and others. The analysis agrees with the previous survey conducted in 2019 and reaffirms that ESARO publications are readable and position gender equality and women's empowerment as a core principle of development. The results show overwhelming response from the respondents that ESARO publications are easy to read and understand, with a confidence level of 95.0 per cent.
In general, respondents shared positive feedback on the quality of UN Women regional publications, with 88.0 per cent of the respondents agreeing that the publications are useful. Some recommendations include strengthening accountability mechanisms for the quality assurance processes established at ESARO for all publications and ensuring that corporate templates for publications management are used and adhered to. The survey findings point to increasing interest on gender-related publications by diverse audiences and call for sustained efforts by ESARO in its efforts to coordinate knowledge production with a clear research and policy agenda that is implemented on an annual basis and which has a monitoring mechanism in place, using a structured knowledge management strategy aligned to the strategic note period (2022–2025).
View online/download
Bibliographic information
UN Women office publishing: UN Women Headquarters