Gender responsive budgeting in Tanzania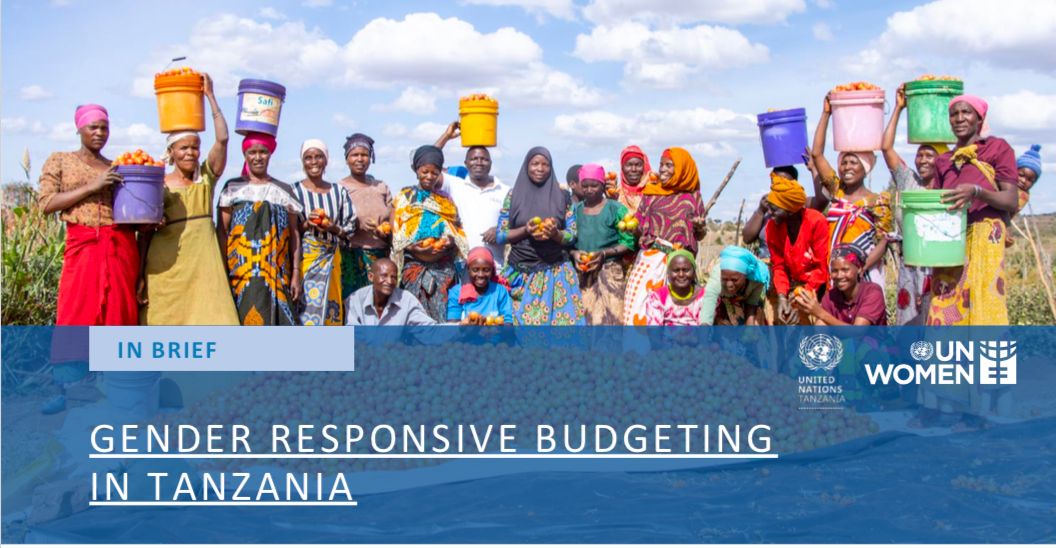 UN Women Tanzania is supporting the renewed efforts of United Republic of Tanzania in upholding the principles of Gender Responsive Budgeting (GRB) as a transformative enabler to transform development outcomes across sectors. This briefing note provides information on the foundation established in the country to determine entry points for this work, the partnerships the country office has built especially with Government and other strategic partners.
The interventions have essentially focused on re- engagement of stakeholders and key emphasis has been laid on institutionalizing GRB within Government public finance management agenda and how this translates to optimization of domestic resources in view of the ongoing global economic crisis. In alignment with the UN Women Strategic Plan (2023-2027), UN Women in Tanzania and its partners will further build on the momentum for gender financing by integrating a systemic outcome on financing gender equality through global normative frameworks, gender-responsive laws, policies, and institutions, particularly focusing on the commitments for Generation Equality Forum Action Coalition.
View online/download
Bibliographic information