The role of the women's associative movement in advancing gender equality in the DRC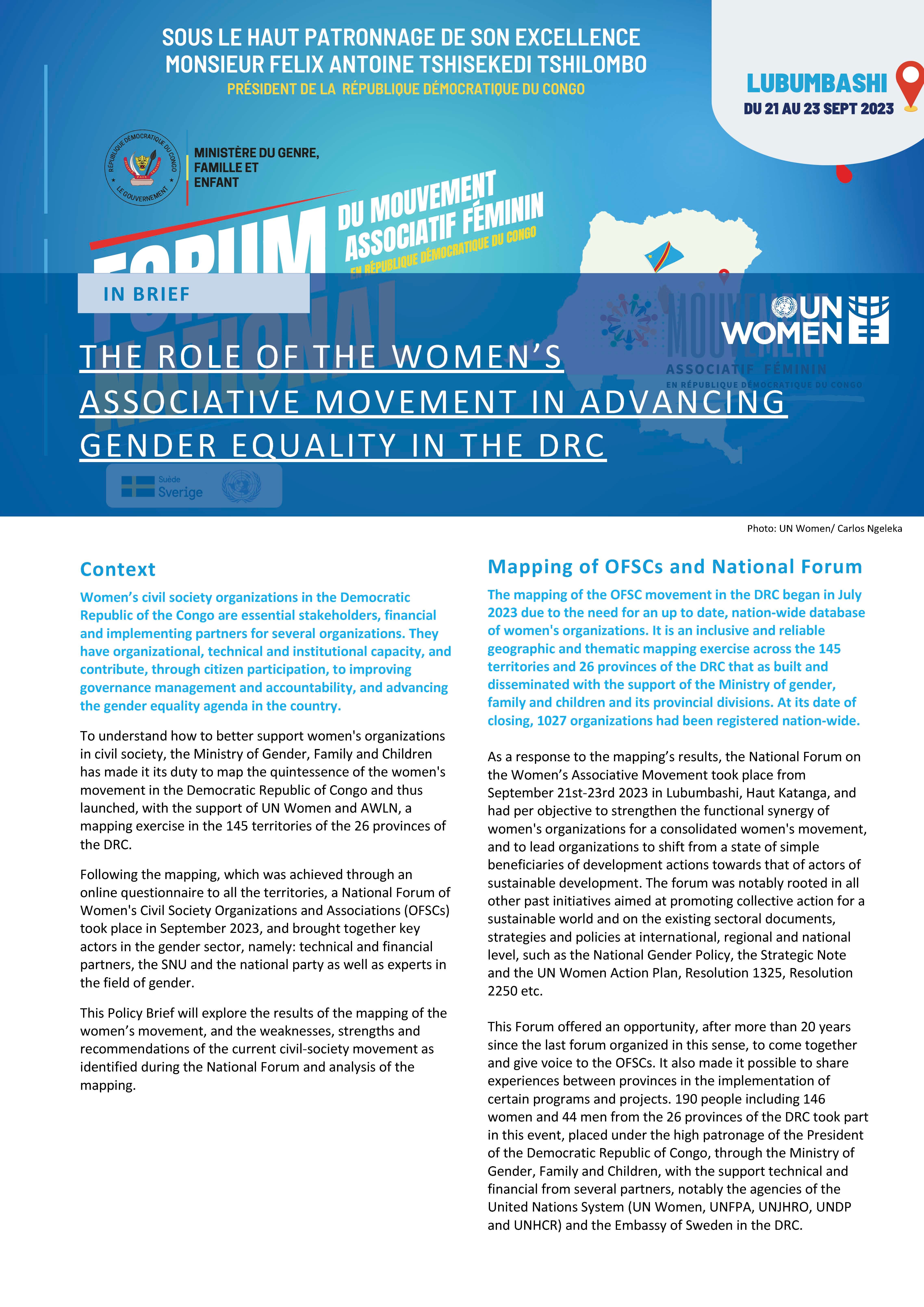 Women's civil society organizations in the Democratic Republic of the Congo are essential stakeholders, financial and implementing partners for several organizations. They have organizational, technical and institutional capacity, and contribute, through citizen participation, to improving governance management and accountability, and advancing the gender equality agenda in the country.
To understand how to better support women's organizations in civil society, the Ministry of Gender, Family and Children has made it its duty to map the quintessence of the women's movement in the Democratic Republic of Congo and thus launched, with the support of UN Women and AWLN, a mapping exercise in the 145 territories of the 26 provinces of the DRC.
Following the mapping, which was achieved through an online questionnaire to all the territories, a National Forum of Women's Civil Society Organizations and Associations (OFSCs) took place in September 2023, and brought together key actors in the gender sector, namely: technical and financial partners, the SNU and the national party as well as experts in the field of gender.
This Policy Brief explores the results of the mapping of the women's movement, and the weaknesses, strengths and recommendations of the current civil-society movement as identified during the National Forum and analysis of the mapping.
View online/download
Bibliographic information
UN Women office publishing: Democratic Republic of Congo Country Office