UN Women and MINPROFF unveiled the manual and national action plan to support effective women participation in politics and decision making in Cameroon
Date:
UN Women and the Ministry of Women Empowerment and the Family (MINPROFF) has unveiled the 'manual for political education of women' and the 'national action plan in favor of women's participation in decision making positions'. These working documents were officially presented to stakeholders on Tuesday, January 22, 2019 during a ceremony presided by the Mme Abena Ondoa Obama Marie Therese, Minister of Women Empowerment and the Family (MINPROFF).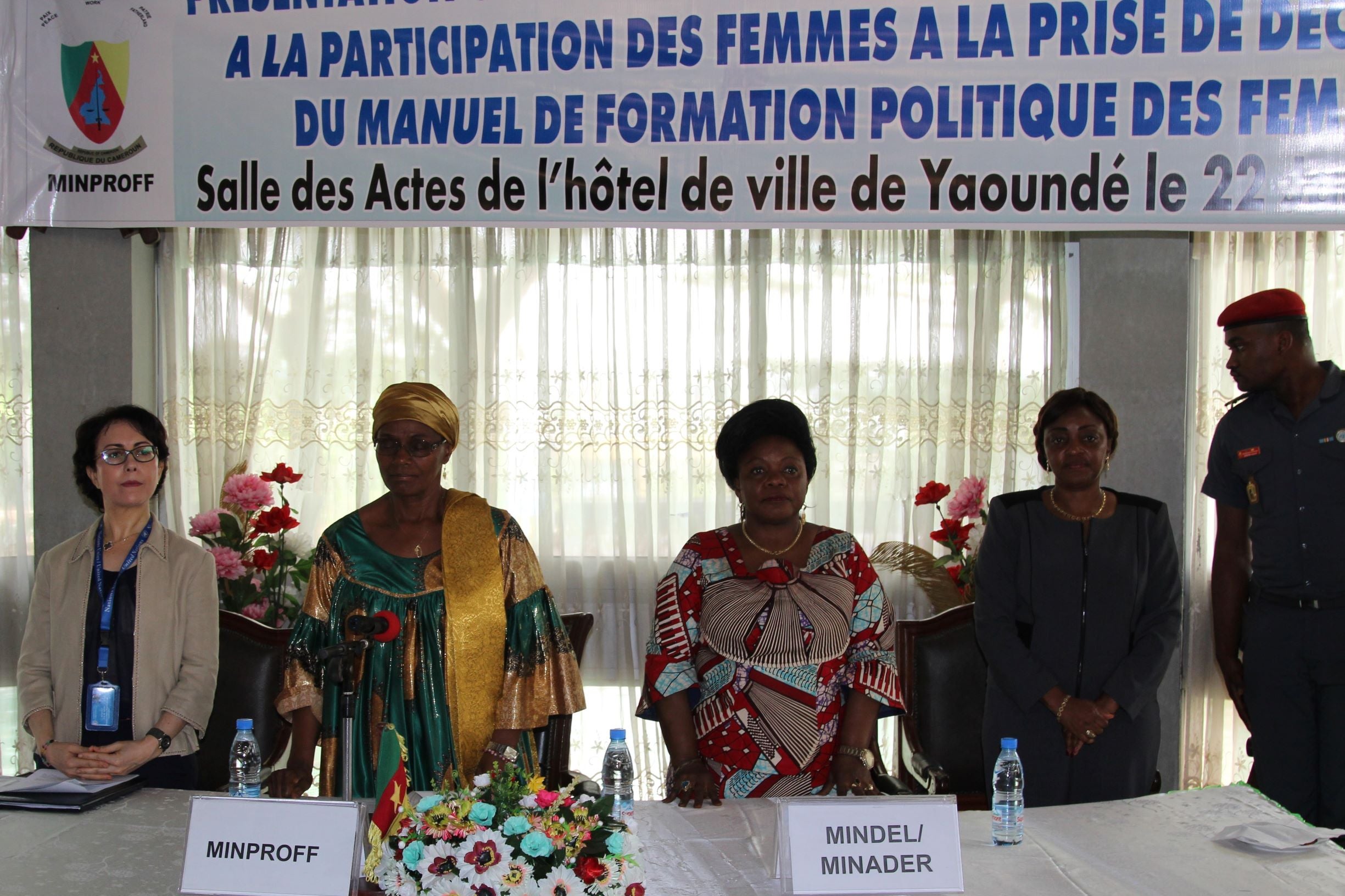 While welcoming actors to the ceremony, Hind Jalal, UN Women Deputy Representative used this occasion to renew the organization's commitment to support MINPROFF and other stakeholders towards increasing women political participation of in politics and decision-making positions in view of attaining the 50-50 gender equality agenda. These tools are timely as we are heading toward municipal, legislative and probably regional elections in 2019. "These two tools will strengthen the capacities of women and actors for better participation of in politics and foster female leadership as candidates in elected positions and decision-making bodies" she highlighted.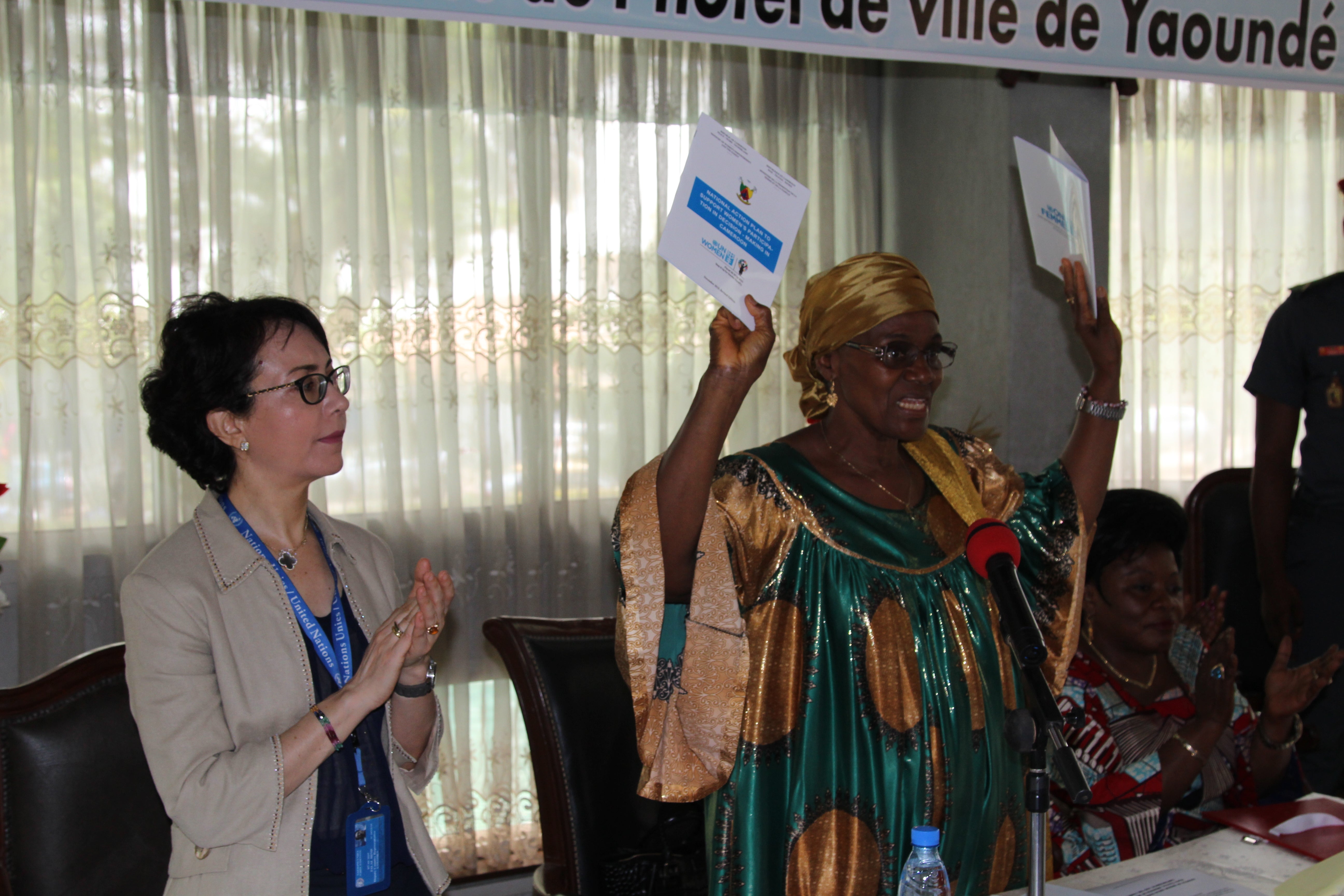 While opening the ceremony Minister Abena Ondoa highlighted the importance of women's effective participation in politics and a performance indicator for national governance and a major element Cameroon's socio-economic development agenda. "This requires concrete actions to stimulate political consciousness of women to guarantee equal opportunities and capacity to participate in decision making. This training manual and national action plan are tools elaborated for women engaged in politics and those desiring get involved" she noted.
The manual and national action plan were elaborated following a participatory process and consultation of different stakeholders reviews the national legislations relative to electoral processes, duties of elected officials and conditions of eligibility, electoral processes, resource mobilization lobbying amongst others. The national action plan includes a State budget allocation and timeline and will be supported by UN Women for its effective implementation.