From where I stand: "Girls in Mara Region Not for Sale!"
A 55-year-old Chief Girihuida Gegasa Shulumbu of Mara Region is a champion on a mission to save girls from FGM and ensure they remain in school to secure their bright future.
Date:
I am a traditional leader from Mara region which is one of the strongholds of the Female Genital Mutilation (FGM) practice in Tanzania. In 2016, UN Women and the African Medical Research Foundation (AMREF) launched the Female Genital Mutilation Elimination project "Tokomeza Ukeketaji", which aimed to raise awareness on the dangers of female genital mutilation.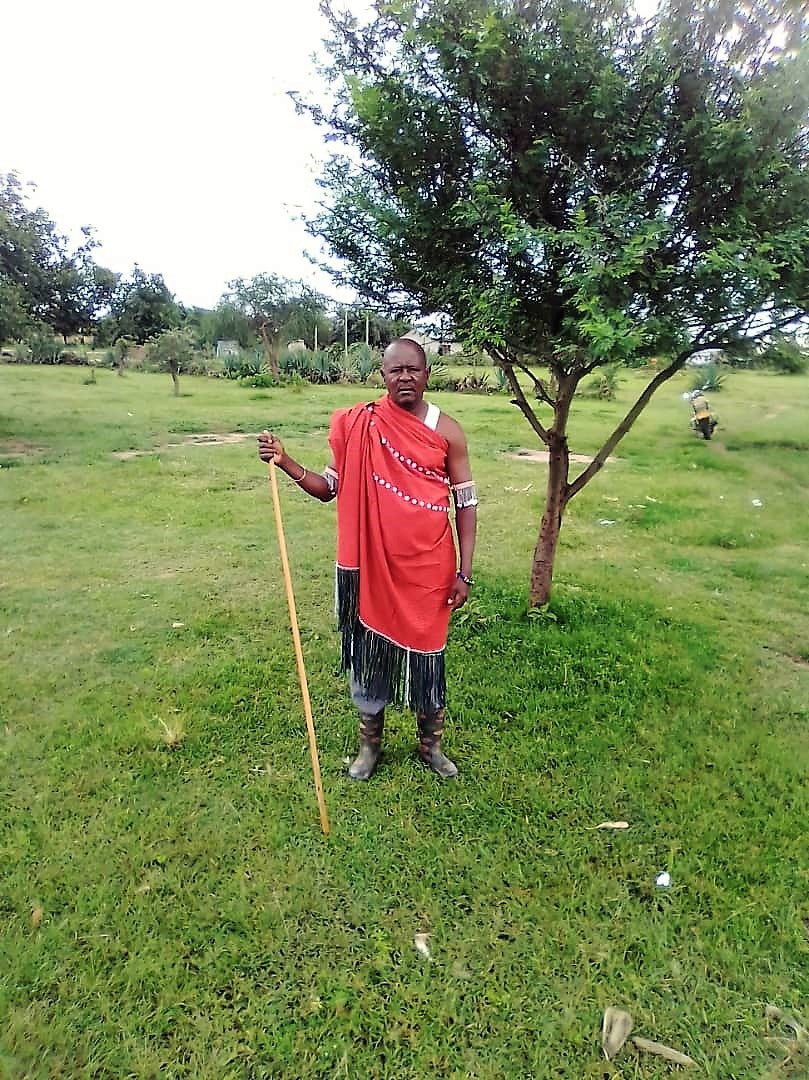 Following the launch, I decided to take up the fight to help save girls from this harmful practice that has for many years caused untold suffering among girls, in addition to exposing them to child marriage.
As the Chairperson of the Network of Traditional and Religious Leaders for Serengeti district and Secretary General for the National Network, I have the power to change negative attitudes towards women and girls.
I am also a father to three daughters and would like to ensure that, they too have a fighting chance for a brighter future. Many women in Mara are poor because they were deprived of the opportunity to go to school.
Thanks to the Female Genital Mutilation Elimination project, I am now working with other men to advocate for alternative rites of passage initiation that is freeing girls from female genital mutilation.
In our campaign we urge all people not to treat girls as if they are objects they can use to increase their wealth, in the name of bride price. We all need to understand how this practice is pushing back development in our community and Tanzania as a whole.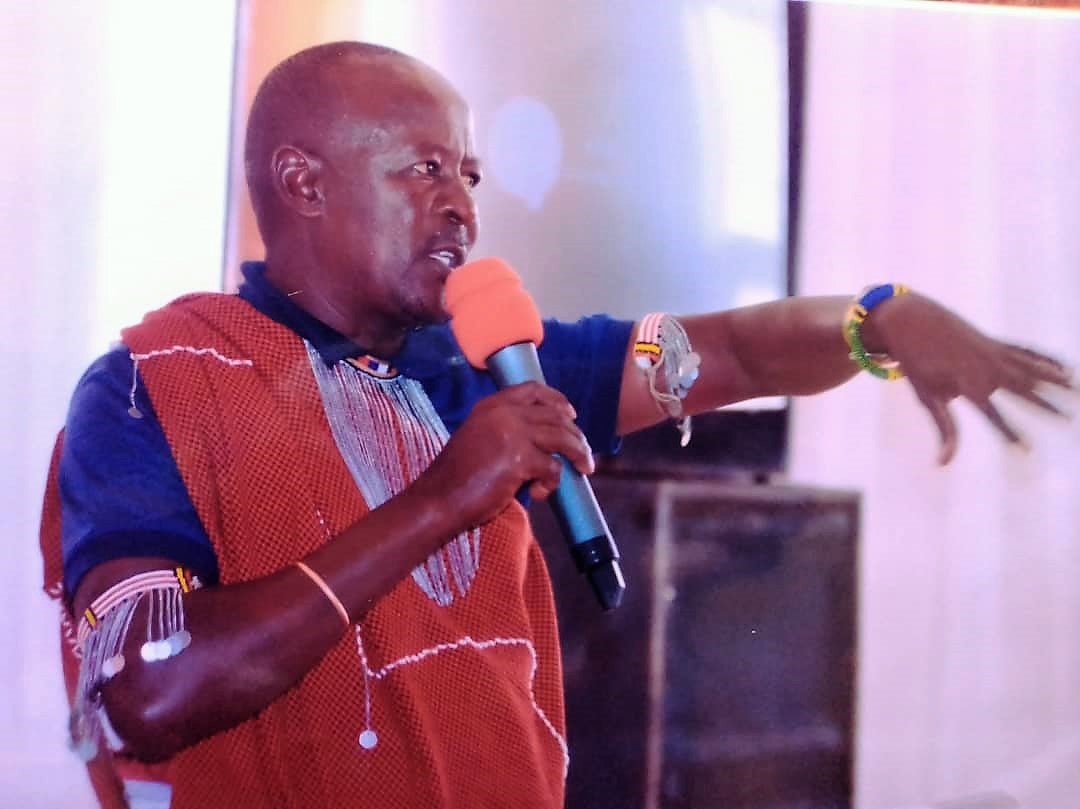 Girls in Mara are not for sale!
Together with other traditional leaders and elders, we are taking this advocacy for a Mara region that is free of female genital mutilation to another level. We are now calling upon women, including "cutters", to work with us.
The Tokomeza Ukeketaji project made me realize that as a traditional leader and custodian of culture, I am also a change agent. I have the power to influence change of norms and practices that harm others, especially women and girls.
That is why our slogan in this campaign is "Unyago Bila Ukeketaji" (Initiation Without FGM). In fact, female genital mutilation is illegal in Tanzania and this brings the need for all traditional leaders and elders to support government's efforts in ending all forms of violence against women and girls.
In the last three years of our campaign in Mara, we have been targeting traditional leaders and elders in the six clans of Inchugu, Inhage, Ngoreme, Tatoga, Walenchoka and Wakenye, to convert them to also become champions. So far, a total of 96 traditional elders and 20 cutters have abandoned both their tools and practice in my region. Although the Tokomeza Ukeketaji project ended in 2018, we are still working to convince all people to abandon the practice, and so far, we have saved more than 1,500 girls between the ages of 9 and 19 from FGM.
Although there is still more work to be done, I am happy that we are making progress and some fellow traditional leaders and elders have also realized that the myths associated with "cutting" are not true. These myths have actually perpetuated poverty in our region because in some regions where female genital mutilation is not practised, girls remain in school up to university and women contribute to the development of their families and communities.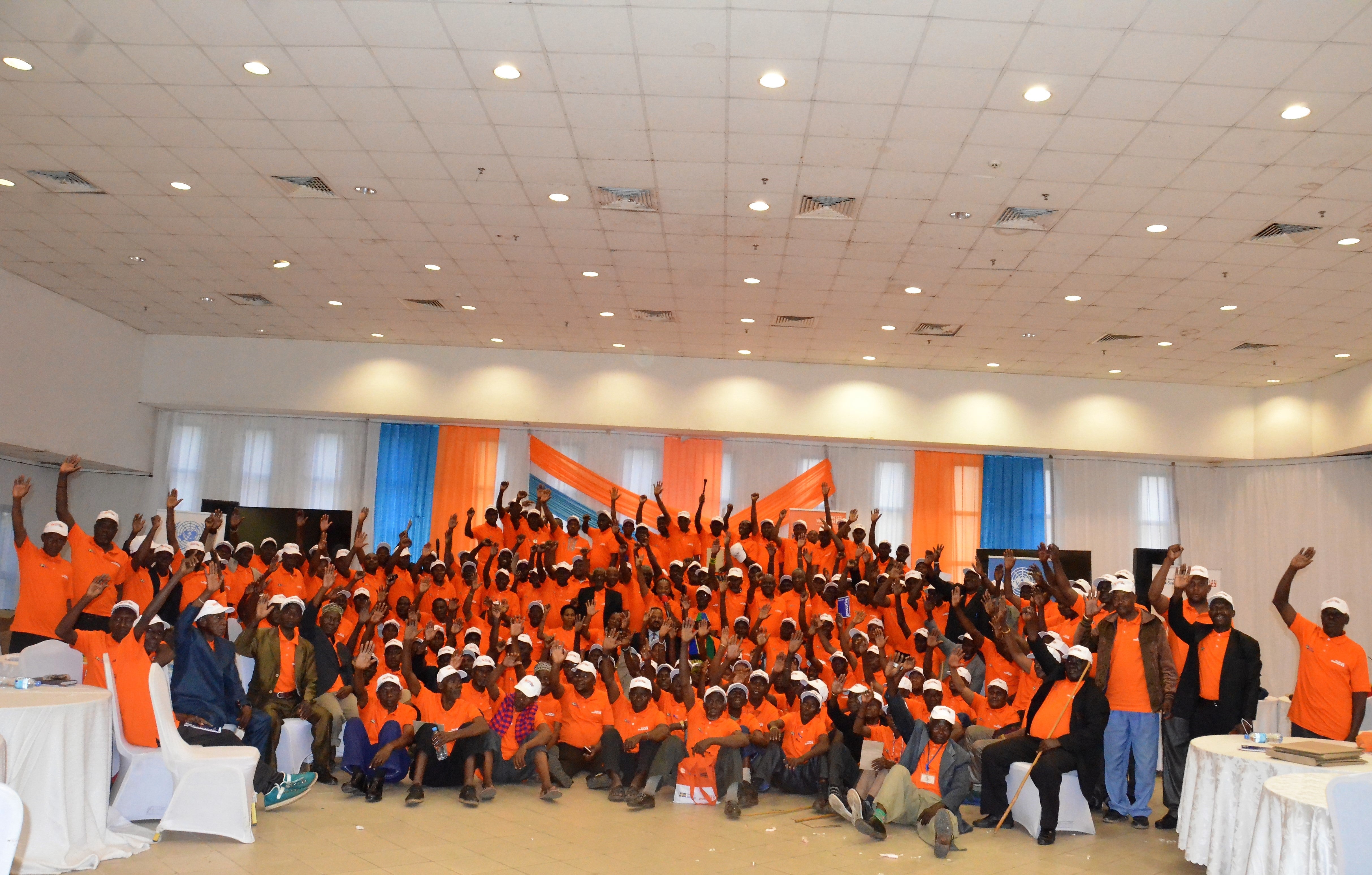 My work has taken me to other countries where I have participated in traditional leaders' meetings. I have learnt a lot from how other traditional leaders are promoting safer practices that do not harm women and girls.
Back home, these meetings have also helped us to enhance strategies to collaborate with the police and other local government authorities working to eliminate violence against women and girls.
UN Women is also helping us to sustain our campaigns and to ensure that we also work with traditional leaders in other regions to prevent female genital mutilation in other regions. During the recent 'Local to Local Meeting' organized by UN Women and held in Mwanza, more than 250 traditional leaders from the nine regions of Mara, Shinyanga, Kagera, Tabora, Geita, Simiyu, Mwanza, Manyara and Katavi, met to discuss innovations that can help us to address barriers to ending violence against women.
We were able to establish regional committees comprising representatives from various districts, in a development that will enable us to sustain our advocacy work.
Through these committees, we are accelerating efforts to turn the tide against female genital mutilation and other harmful practices throughout Tanzania.
A new Police Gender and Children's Desk was recently opened in Butiama, here in Mara, thanks to UN Women for their support. This will go a long way in strengthening our prevention and response efforts, in partnership with the police and the local communities.