UN Women Cameroon supports the voter's registration campaign and the distribution of COVID 19 prevention kits to women voters
Date:
The voter registration campaign kicked off in Yaounde and Douala in the context of the COVID 19 global health crisis, 15-16-17 April 2020. As part of the cooperation between Election Cameroon (ELECAM) and UN WOMEN Cameroon, a massive campaign to promote women registration on the electoral lists was launched on April 15th, 2020 in Yaounde and continued in Douala on 16 and 17 April 2020.
This operation took place in 7 districts of Yaounde and 6 districts of Douala, which are the two major centers (736 cases in total) of the COVID 19th epidemic in Cameroon.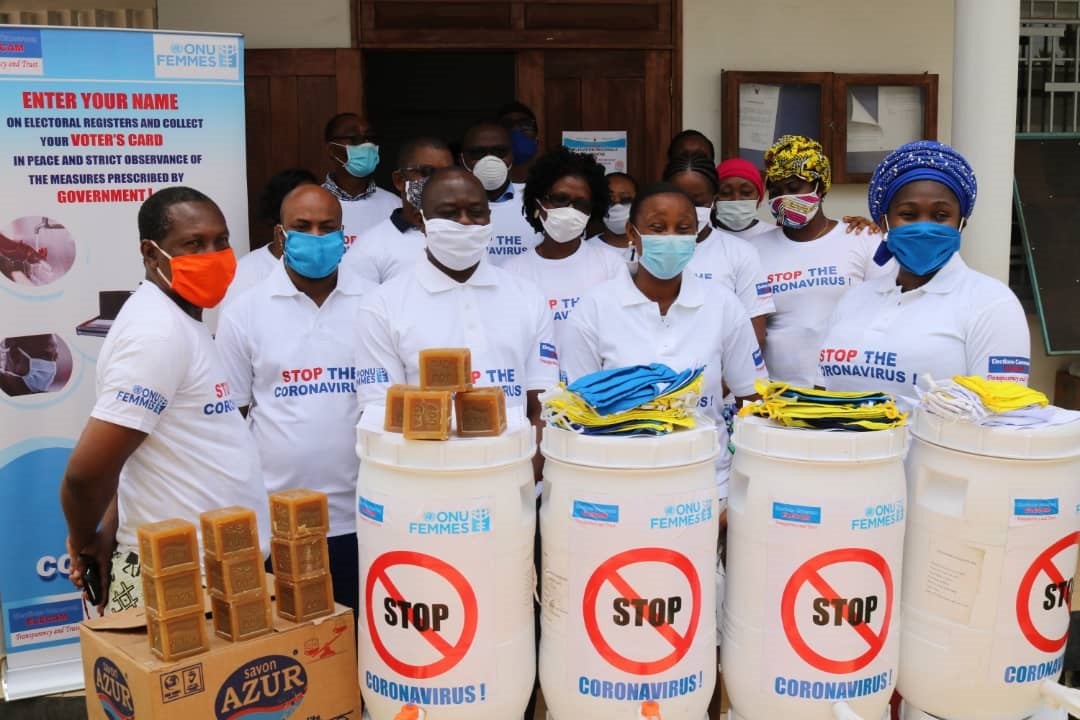 Given that ELECAM covers widely all regions of Cameroon until the last mile, the registration campaign represents a timely opportunity to sensitize again COVI 19 and raise awareness on prevention and barrier measures. In addition to providing protective equipment, the teams launched handwashing campaigns for women and provided guidance to women coming to register on the prevention from the virus.
The event was jointly organized by the UN Women Cameroon and the ELECTIONS CAMEROON held under the theme "Women and politics: ways and means of ensuring the full participation of women even in the context of the health crisis COVID 19."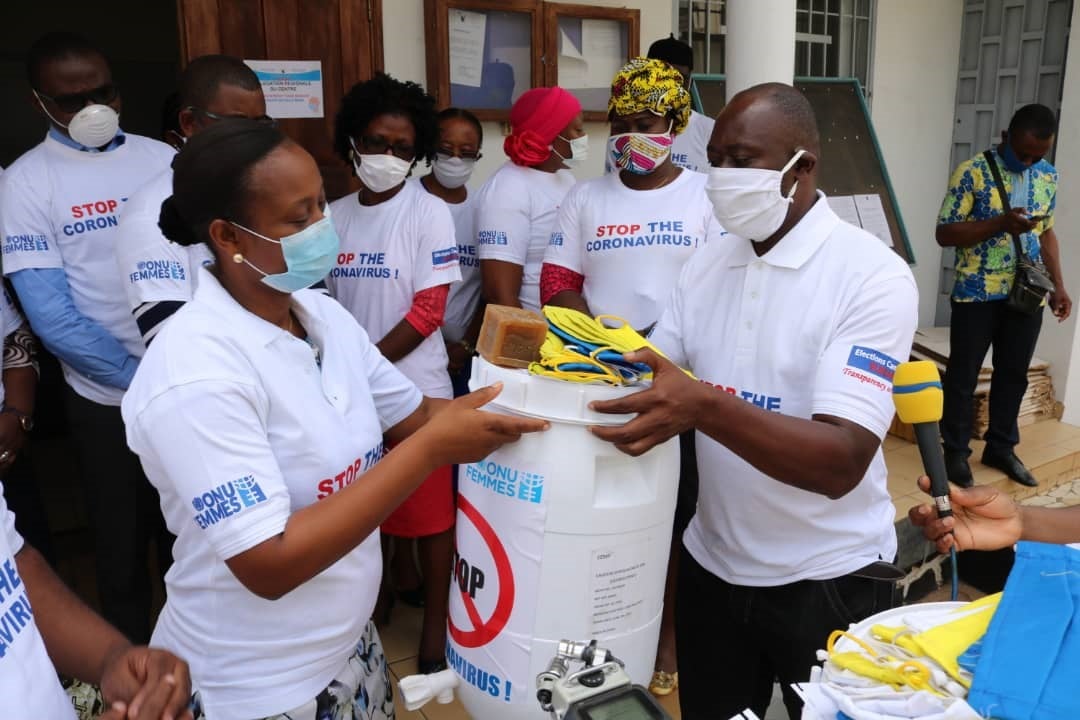 During her participation to a radio program to launch the registration campaign and given the context of the COVID health crisis, Hind Jalal, UN Women Country Representative urged women to register massively in other to voice their concerns. She also stressed the need to comply with the barriers measures prescribed by the Government to prevent COVID 19.