My Take Your Take: Youth take over
In this intergenerational series for the Generation Equality campaign, 24-year old Vickjune Wutoh, from Liberia discusses about women's leadership and political participation with veteran activist, Commissioner Tonia Wiles who has been advocating for the rights of women and children from a young age and became more active after attending the Beijing Declaration and Platform for Action in 1995.
Date:
For 24 year-old Vickjune Wutoh, the Beijing Declaration and Platform for Action is symbolic to her because it was endorsed during the same year that she was born (1995) and it also ushered in the first female President that she has ever known in her life, former President of Liberia, Ellen Johnson Sirleaf. 
Ellen Johnson Sirleaf serves as an inspiration to many young women in Liberia like Wutoh who now consider the Beijing Declaration as a rewarding platform for them.  
Wutoh believes she can sit at the top table because another woman set the precedence and sat at the highest seat in the country.  
The biggest change she has witnessed, is seeing women's roles changing in Liberia. "It was unheard of, for a woman to raise her hand to volunteer to be a class prefect but women can now run their own institutions and are being recognized for what they do," says Wutoh.
Although women are being recognized for their achievements, the level of acceptance is still minimal. There are people who still do not believe in women and the environment that makes it comfortable for a woman to lead is still a challenge.
Wutoh is inspired by veteran activists like Commissioner Tonieh Talery Wiles who attended the Beijing conference and have been fighting for women and children's rights from a young age but became more active after the Beijing Declaration and Platform for Action in 1995.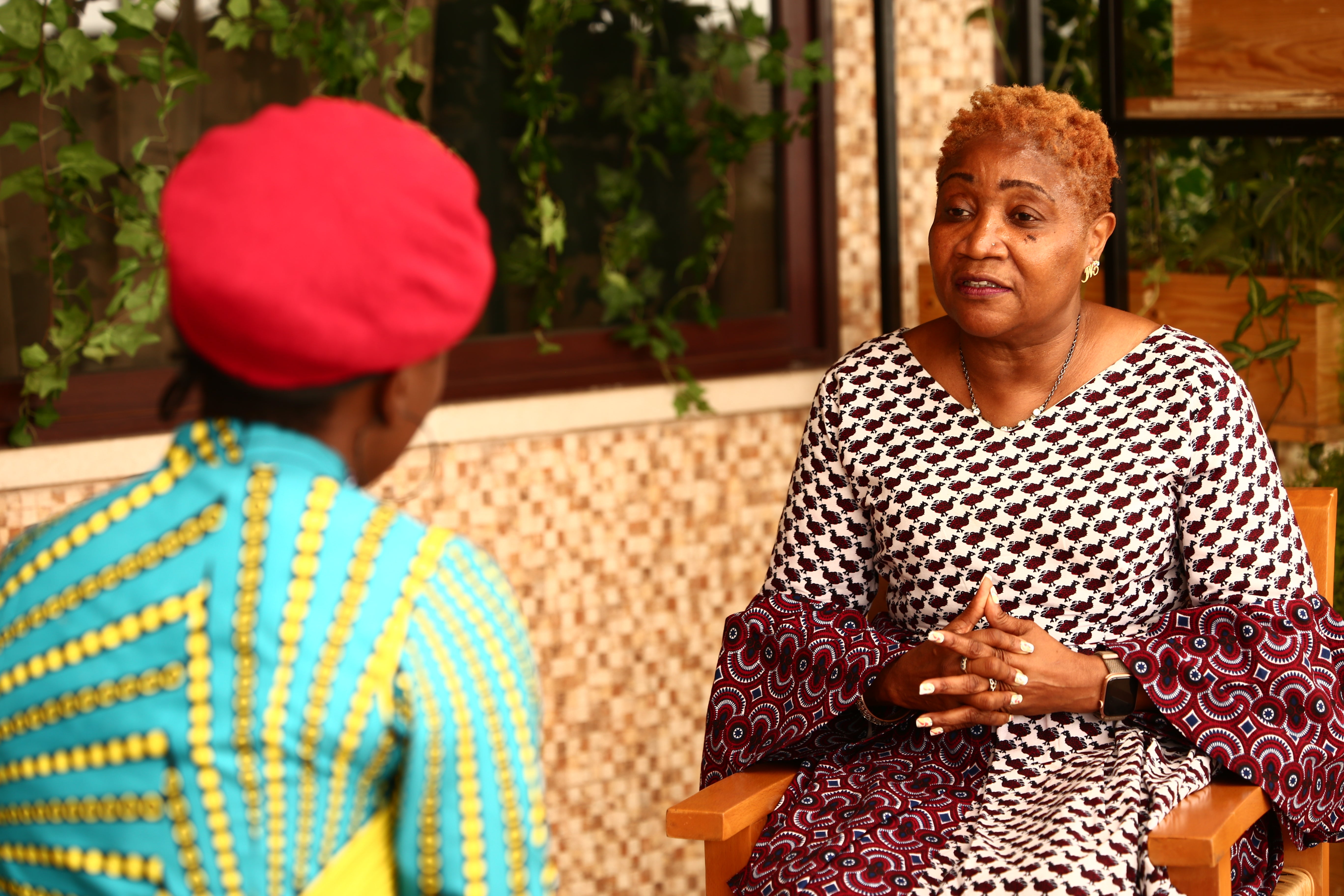 When and Why did you become an activist?
Tonieh Talery Wiles - Activism for women and children's rights started naturally when I was young although I didn't realise back then that I was advocating for women's rights. Growing up, I always took care of the girls and spoke out on their behalf if anyone took advantage of them. When I started working for the Young Men Christian Association of Liberia, I was the only female and I had to fight for my rights to be heard. I became more involved in activism on women and children's rights after attending the Beijing Declaration and Platform for Action in 1995. The Beijing conference made us feel that we needed to do more, put things into perspective and demand more action.
May you describe the atmosphere at the Beijing conference?
Tonieh Talery Wiles - The atmosphere at the conference was exciting. Women were very excited to be among other women. The conference provided a lot of networking opportunities, discussions and trainings.
During the Conference, I met women like Hillary Clinton and the late Winnie Mandela who I never dreamt I would meet.  I remember introducing myself to the late Winnie Mandela when she came to the African tent. I also remember waiting for hours to meet Hillary Clinton when we heard that she was coming to plenary.  
Meeting the two women was important because they were in leadership positions and we wanted recognition and I was inspired by their work. After the conference, I decided to focus on activism and advocacy on women and children's rights. Everything I did in my professional life, I tailored it around women and children's rights.
What has been the biggest change for women in Liberia since the Beijing Platform for Action was adopted?
Tonieh Talery Wiles - The biggest change for women in Liberia has been the establishment and strengthening of the national institutions for women. The establishment of the Ministry of Gender and Development without any budget was a major achievement.
We also established civil society organizations focusing on gender issues and the West African Women Association which was an ECOWAS association for women. In addition, we also established a rural women association and rural women are now part of all decision-making platforms as outlined in the critical areas of the Beijing Declaration and Platform for Action.
What hasn't changed yet for women?
Tonieh Talery Wiles - The perception and the mind set of society has not changed. There is a still a big gap in women political participation. Although we had a female President, we still have few women in parliament and in cabinet. There are still few women in various sectors. In addition, we still do not have a gender equality law. We need an instrument that we can use and refer to. We are still paying lip service to the issue of gender equality.
What is the way forward? Where do we go?
Tonieh Talery Wiles - We ratified almost all the conventions but there is need for a change of mindset and we need to socialize people to understand about women's rights, gender equality and equity issues. People hide behind tradition and culture. We have our cultural practices, but we are selective in the way we use them. It is easy to stop certain practices but when it comes to harmful practices such as female genital mutilation, people will hide behind culture.
Laws need to be implemented and some of them need to be revisited. Women are not a homogeneous group. We need to incorporate women from various sectors. We have ratified CEDAW, but we should implement. We also need to ensure we have more women in the legislature and in decision making positions.
---
This is a special editorial series for UN Women's Generation Equality campaign. The intergenerational series connects youth activists with veteran women's rights activists and explores inter-generational perspectives on today's issues.