UN Women launches Leadership, Empowerment, Access and Protection project to support thousands of displaced and marginalized women in Somalia
Date:
More than 3,400 women in Jubaland and South West State of Somalia will benefit from the comprehensive project aimed to build their resilience, self-reliance and leadership skills,
The Leadership, Empowerment, Access, and Protection (LEAP) project was launched on Monday by UN Women Somalia and Jubaland's Ministry of Gender, Family Affairs and Human Rights.
Funded by the Government of Japan, LEAP will promote gender-responsive stabilization and recovery measures for conflict-affected and displaced women in Kismayo, as well as in the capital of neighbouring South West State, Baidoa. The project will directly benefit 3,440 women. Inclusive of the above target beneficiaries, 1,000 women will benefit directly from the establishment of 10 Village Savings and Loan Associations and 3,000 people (50 per cent women, 30 per cent men, 20 per cent youths, 10 per cent women with disabilities and other marginalized groups) will indirectly benefit through media outreach and community dialogue. The project will also help generate evidence through a study that would assess existing business opportunities for women in Jubaland and Southwest States.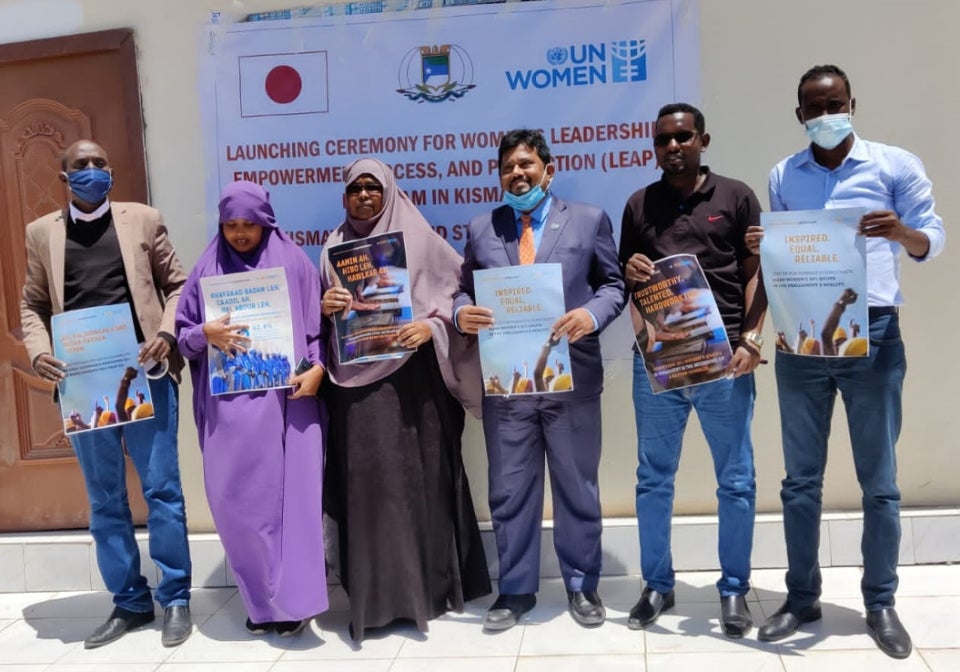 "Women and girls are consistently more vulnerable to drought, conflict and COVID-19 as it places a triple burden on them to survive, to care for their families and to evade sexual violence," said Jubaland's Minister of Gender, Family Affairs and Human Rights, Ms. Adar Abdullahi Ismail, at the launch ceremony.
In his remarks at the event, UN Women's Country Programme Manager for Somalia, Dr. Sadiq Syed, spoke of the particular vulnerability of women and girls to such threats.
"Humanitarian needs in Somalia are largely driven by displacement with 2.6 million people internally displaced due to conflict, persecution, human rights violations, discrimination, natural hazards, cyclical climatic shocks such as drought and floods, as well as locust infestations having a direct and negative impact on women," Dr. Syed noted, adding that drought alone accounts for 22 per cent of displacements.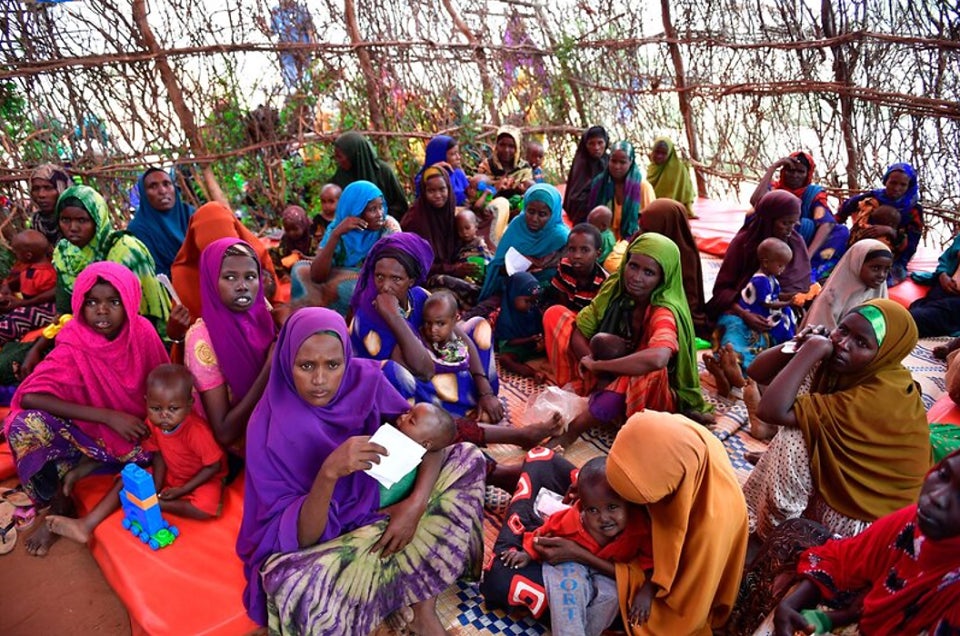 The UN Women representative also emphasized the need to promote climate-resilient agriculture to reduce poverty and hunger, and to advance sustainable livelihoods among women in Jubaland and South West State.
According to the UN Food and Agriculture Organization (FAO), climate resilience is a fundamental concept of climate risk management and, in this context, resilience refers to the ability of an agricultural system to anticipate and prepare for, as well as adapt to, absorb and recover from the impacts of changes in climate and extreme weather.
Following the launch, Minister Ismail and Dr. Syed also discussed Somalia's parliamentary elections, particularly the need to achieve the 30 per cent quota for women in parliamentary seats. The government official highlighted challenges such as limited budgets, insecurity and negative social norms and attitudes, while UN Women representative reiterated the UN agency's technical support for local efforts.