Take Five: Traditional leaders have a critical role in shifting the deep-rooted cultural beliefs that justify the perpetuation of harmful practices
Date: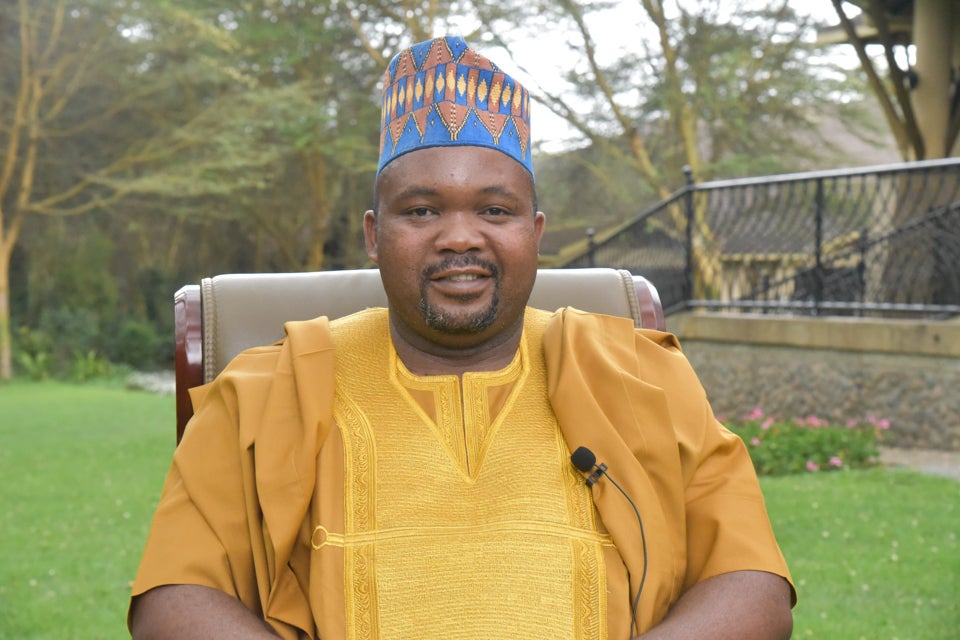 Senator Nkatazo Siatabwa, Chief Siansali, is a traditional leader from Zimbabwe who has been working with UN Women to break the gender gap and bridge the disparity between women and men and girls and boys. He has actively worked with local leaders in his area to keep girls in school and engage with parents so that girls are not left behind or face early marriages. He has advocated ending harmful traditional practices that continue to blight the futures of girls and women. Here he speaks to UN Women East and Southern Africa Regional Office on his journey.
What inspired you to work for gender equality?
I realized there was a very big gap between women and men, boys and girls, especially on the issue of education. So, I made my first step in a get-to-school campaign whereby I gathered up all girls and am making sure they are taken to school and educated, to at least elementary education to start with. And where possible, I advocate for families to take their children to university and tertiary. This is so we can have equality in our society and leave no one behind. Education makes a girl to grow. If one is in class, they won't quickly rush for marriage.
Tell us about your work with girls and education?
I'm proud of the fact that no girl in my community now is sitting at home. They are all in class. I'm happy that we have got a lot of girls that we have managed to get back in class and get good results in school. Yes, we have this disturbance of COVID-19 for the past year or two now, but we are not sitting, we are still working and championing the girls' rights.
How does traditional leadership fit in with changing attitudes about the role of the girl?
Traditional leaders, as custodians of culture, have a critical role in shifting the deep-rooted cultural beliefs that justify the perpetuation of harmful practices. People come to traditional leader for advice and people listen to them. In my structure, we have a head man and village heads. I shared my vision and educated them, because apart from the fact that they are traditional, they are also parents of children. I make sure that they have to buy into this forecast. By bringing elders and leaders first, we make sure to educate then and share a common vision, a shared vision, so we speak as one voice.
How can men turn this inequality around?
Women are equal to men. And they can do better than men. We need to make sure that we embrace them, bring them on board. Men play in important role in building a gender-equal world. The role of fathers is to educate their daughters, empower them. Boys should respect their sisters and encourage them to achieve their potential.
What words would you like to convey everyone?
Let us make sure that we bridge this equality gap. With this inequality we are not going anywhere. Women are capable of doing anything and shaping the world. We have to make sure that we desist from our harmful cultural practices that are denigrating our women, which are making our women feel inferior. Practices that are archaic culturally should be thrown away. We must find a progressive way of living, living in a new world.