Immediately after the training, she was also able to use the knowledge she gained on making bricks to build her own home and was hired to build a health dispensary in her village.
Gladness is one of 101 women who benefited from the Energize project. According to PWC Programme Officer, Selina Ngurumwa, the project is one of their greatest success stories because it is still bearing fruit.
"We still monitor their progress and so far, many of them have been able to convert the knowledge they gained into successful businesses. Others have been employed by a local solar company to do installations," she said.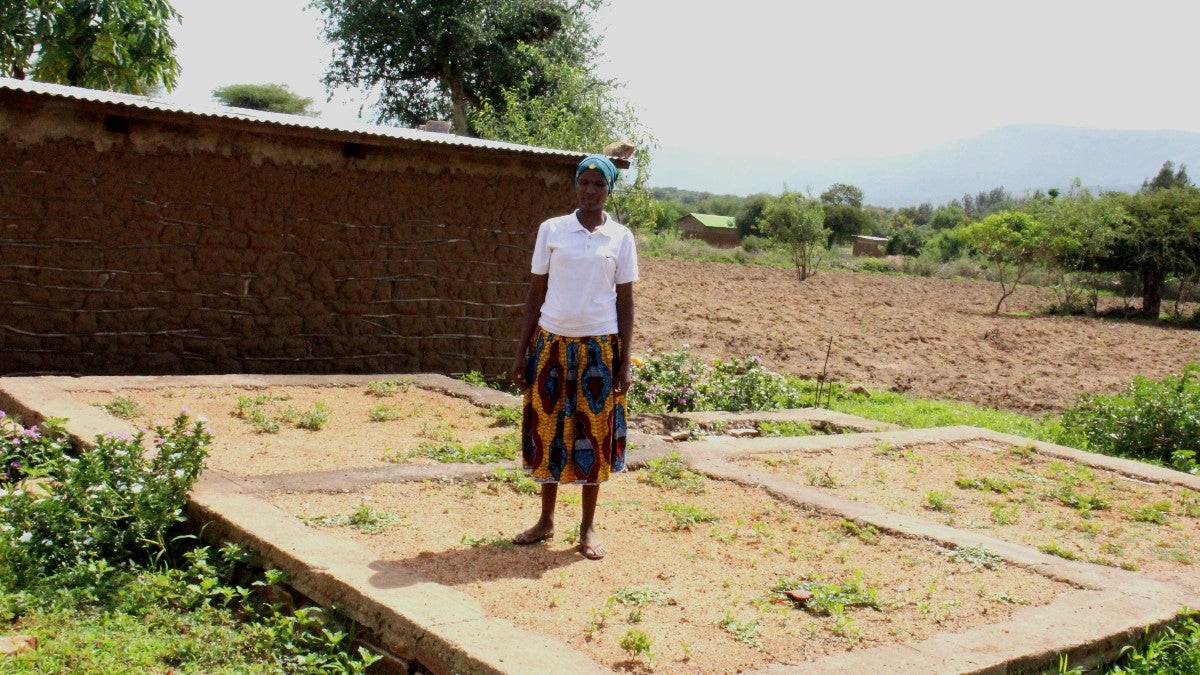 UN Women continues to work in Tanzania to enhance women's resilience to environmental changes. In an ongoing UN Women and UNFPA programme, also funded by KOICA, women are being equipped with knowledge on climate smart agricultural practices using technologies they previously lacked access to such as drip irrigation.
"We know that if we are to empower women economically, we also need to give them the knowledge and tools to adapt and respond to the changing weather patterns that impact their livelihoods. Especially in rural areas," said Hodan Addou, UN Women Tanzania Representative. "And by empowering and recognizing them as agents of change, we can not only make a difference in those women's lives, but in the lives of their families and greater communities."
Today, Gladness works with other girls in her village, mentoring them and teaching them the adaptation skills she acquired.
"I want to help other young women see that there is hope for their future, and I want to play a role in making that hope a reality."