There is power in groups – story of Mirembe
Date: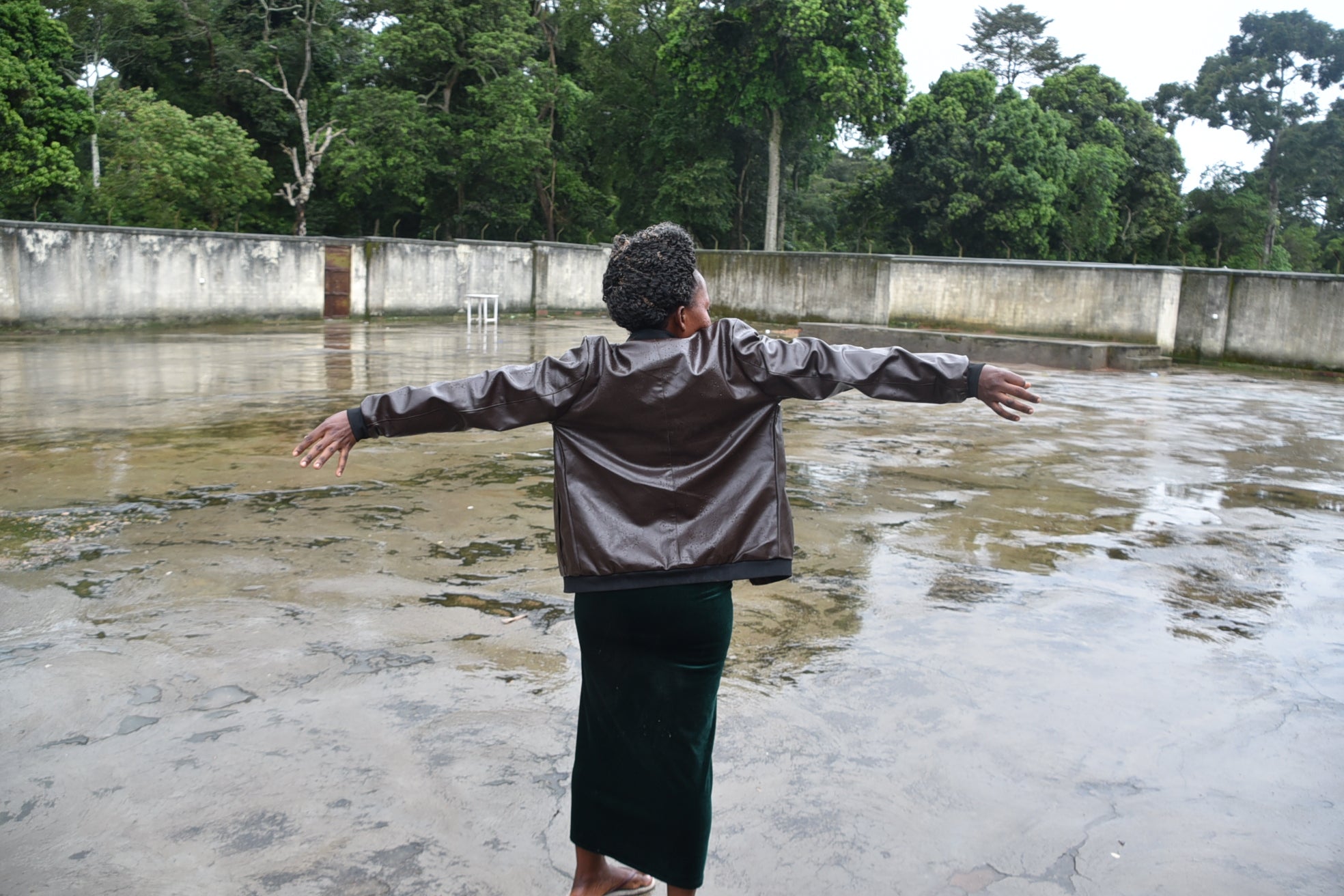 Mirembe (name changed) is a 32-year-old mother of three and she has been a sex worker for 13 years. She is one of the female sex workers who have benefitted from a project by the United Nations Women's Peace and Humanitarian Fund (WPHF) and the EU-funded Spotlight Initiative partnership implemented by the Women's Organization Network for Human Rights Advocacy (WONETHA). WONETHA works with female sex workers like Mirembe to improve their access to justice and health services.
Mirembe started sex work when she was working in a bar. Her boss would sell her to customers and collect the payments. Mirembe was not paid properly and was forced to work only for food and accommodation. She did not have knowledge of sexual health and sexually transmitted diseases. Condoms were unknown to her, and she got HIV from one of her customers.  
Mirembe's story is very common and female sex workers face a lot of exploitation and violence in Uganda. WONETHA educates women on sexual and reproductive health and rights, Ugandan laws and on human rights. An important part of the project is peer educators. 
When joining the project Mirembe was chosen as a peer educator by her fellow sex workers. The peer educators like Mirembe are in key roles as they reach out to other sex workers to form groups, educate them, and connect them with health workers and the police. The peer educators also follow up on cases and provide mental support. 
Many people have negative preconceptions about sex workers. They are a marginalised group and do not have a voice in society. Even getting help from the police is sometimes challenging for sex workers. They face a lot of violence and talking to the police is not easy. 
Through the project by WONETHA, sex workers are given a chance to speak for themselves. WONETHA has supported women to learn about their rights and how to protect themselves better. WONETHA brings the women together to form groups that are led by peer educators. The groups protect one another and assist each other when one of them needs help. 
As a peer educator Mirembe goes around and meets with her fellow sex workers. When they meet, they check in with everyone and exchange information on health services or access to justice when one's rights are violated. When they work in groups, they are stronger. 
The WPHF is a flexible and rapid financing tool supporting quality interventions to enhance the capacity of local women to prevent conflict, respond to crises and emergencies, and seize key peacebuilding opportunities. The Spotlight Initiative is a global partnership supported by the European Union, which deploys targeted, large-scale investments aimed at eliminating violence against women and girls. WPHF is partnering with the Spotlight Initiative to channel quality funding to grassroots women-led and women's rights civil society organizations with a focus on ending violence against women and promoting women's human rights and gender equality in peace, security and humanitarian contexts. 
Follow @wphfund, or on Instagram or Facebook.