From Where I Stand: "Apart from easing my burden in the kitchen, my chicken brooder keeps my chicks warm and safe."
Date:
Beatrice Cheptoo, is a mother of three from Umande ward in Laikipia. She is one of 20 members of the Ogilgel women's group that has received training on climate smart agriculture to develop new techniques including constructing chicken brooders and vertical gardens.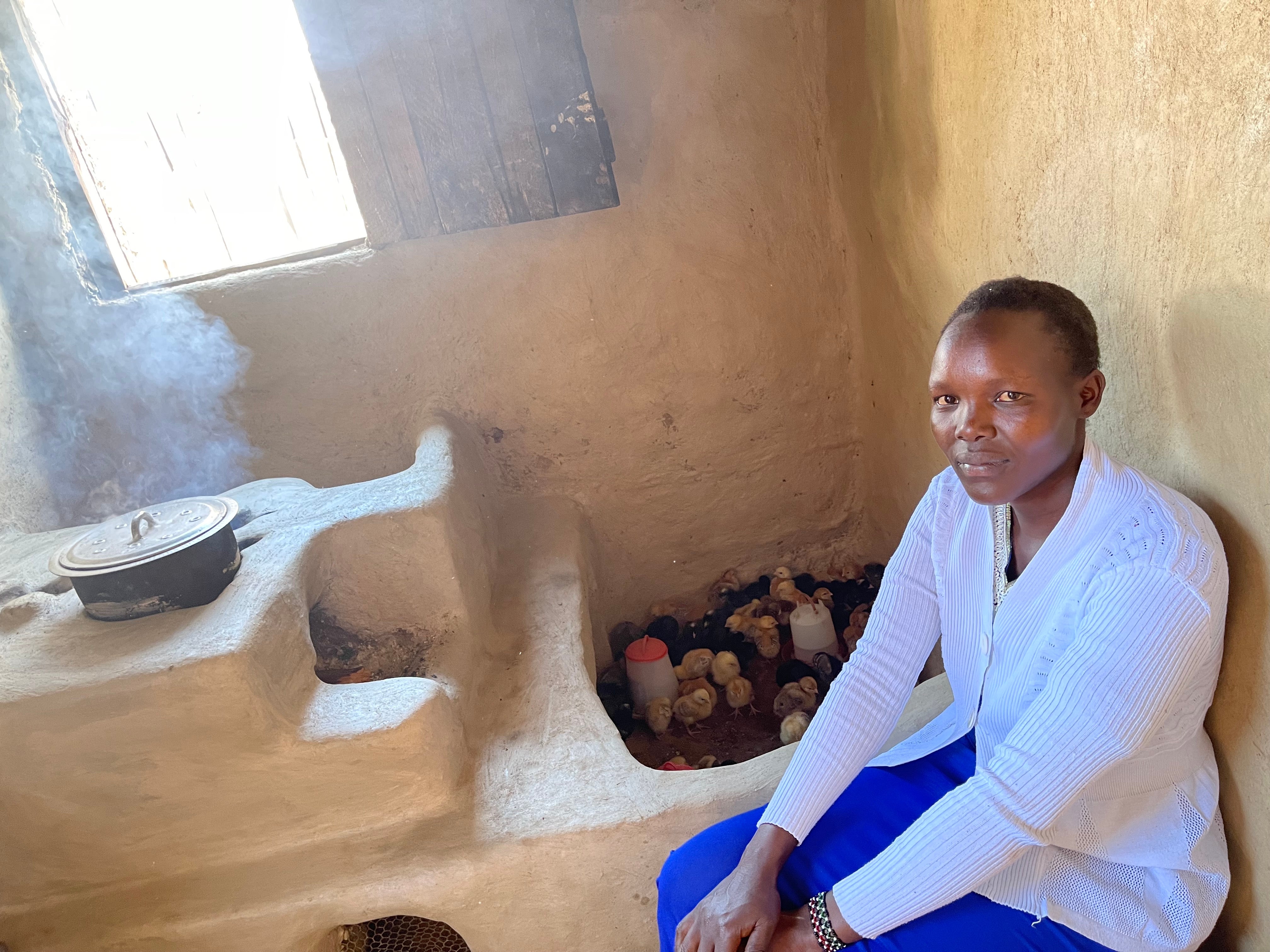 It has been a very rough period here in Laikipia because of drought, and I used to spend a lot of time looking for work to feed my family, then when my kids come back from school, I had to be in the kitchen to cook for them and then go out again.
I have constructed my chepkube [chicken brooder] using stones, sticks, sand and old blankets. I did not buy anything. I use my it to cook, keep food warm and at the same time provide warmth for my chicks.
Before, I was just letting my hens take care of the chicks, but predators would take almost all of them. It was very frustrating. Now I buy day old chicks and sell them after two months. I do not own land, but my mother has been  kind enough to give me space in her homestead to rear my chicks and do a vertical vegetable garden. 
Since the training, I have not looked back.  It uses very little firewood, and when I cook, it keeps the food warm - such that when the children come back home, they find warm food - and still providing warmth to my chicks. I have also constructed three chepkubes for a fee, that I used to add more chicks. 
For sure I will make a profit, as one chick costs KSH100 [less than US$1, and after a month, they cost KSH250. I currently have 50 chicks, and I will use the profit to expand my business. My goal is to buy a piece of land for my family.
Over 800 farmers in Laikipia are receiving training, like Beatrice, through the 'Women's Economic Empowerment through Climate Smart Agriculture' project by UN Women Kenya and Food and Agricultural Organization (FAO),  supported by the Korean International Cooperation Agency (KOICA). In addition to poultry farming and kitchen gardening, beneficiaries drawn from over 15 women self-help groups in Laikipia are understanding benefits and approaches daily goat keeping, dorper sheep, and farming of potatoes and beans as sustainable livelihood alternatives to drought.