FWIS: Nyajima John: My role as a community mobilizer was to reassure the community
Date:
Nyajima John is a community mobilizer in an internally displaced persons (IDP) camp in Juba and her work is helping reduce instances of GBV and COVID-19 infections in the camp.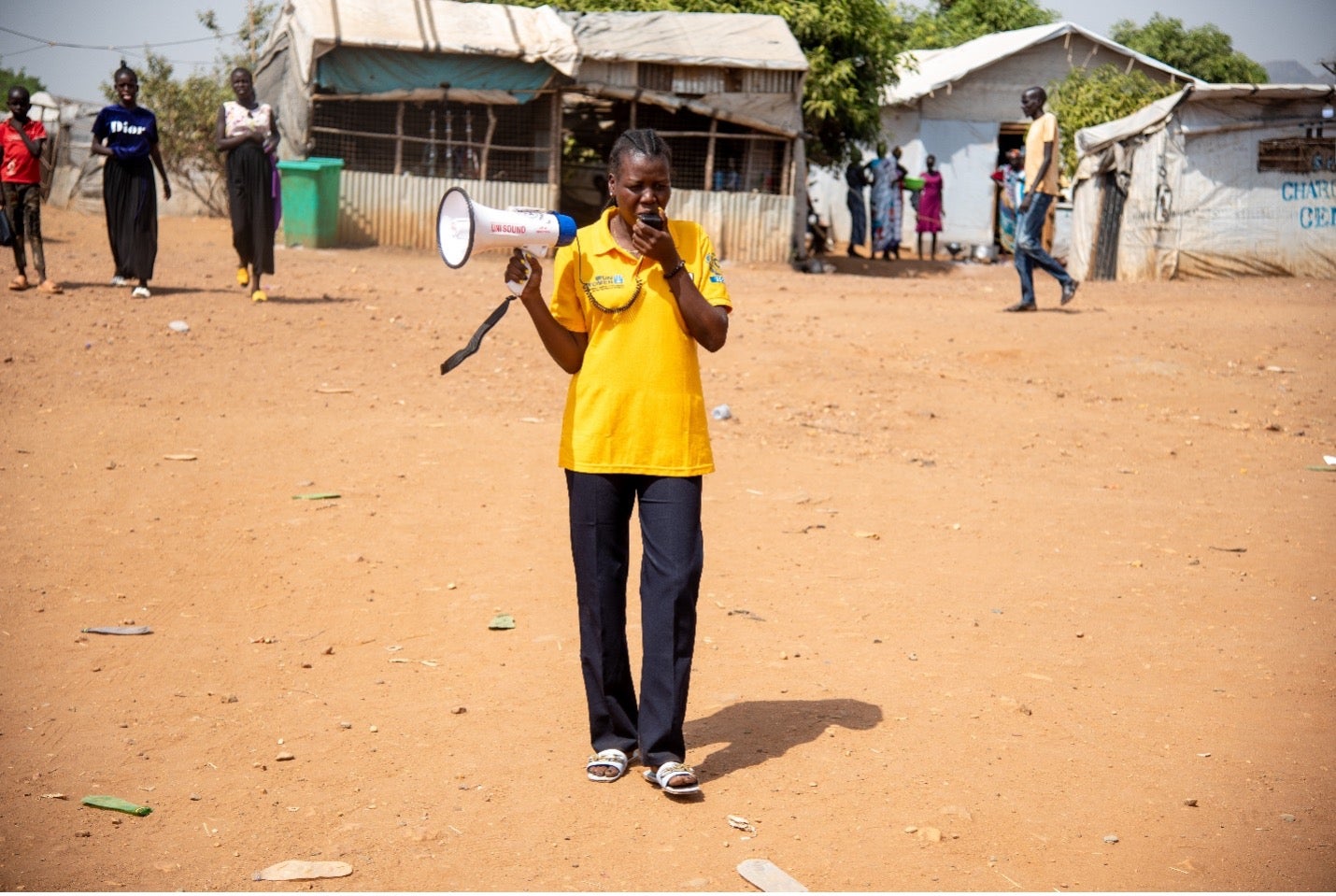 When we first heard about the COVID vaccinations, a lot of people refused to take it, we were scared. There was a lot of misinformation about the vaccine: it caused infertility; it could kill you; it was designed to reduce the number of elderly people so the young could survive.
My role as a community mobilizer was to reassure the community and give them the correct information about how safe the vaccine was. I walked around the community with a megaphone announcing vaccination days at the center but I also spread the word about preventing gender-based violence (GBV). The community members stopped and asked questions wherever they saw me. Since I started the mobilization, I've seen more people come in for vaccinations.  I meet people who still reject vaccinations, but I challenge them to prove their claims. They realise they can't, so they often change their mind.
I also spread the word about preventing GBV. Our community still has a mindset that allows violence against women. I encourage them to stop and let women know that if they experience GBV, they can go to the nearest facility to get help. I have seen the number of cases decrease since I started working as a community mobilizer.
I'm trying my best to make sure my community has zero GBV cases and to have everyone vaccinated for their safety. If we can get to that point, then our lives can improve, and the community will move ahead. I'll be very happy and that's what I've been working for.
Nyajima John works with ASIMO, an implementing partner for a Government of Japan-funded UN Women project in one of the camps for internally displace persons (IDPs) in Juba. ASIMO contributes to the prevention and mitigation of COVID-19 by providing preventative guidance that targets  women from IDPs and their host communities in Juba and Bentiu. The project works towards SDG goal 5 through advocacy toward ending GBV and empowering women.