UN Women's Regional Director for East and Southern Africa joins International Women's Day celebrations in Tanzania
Date:
Launch of the Social Institutions Gender Index Tanzania Country Study
As his first engagement during his visit, Dr. Houinato participated in the launch of the Social Institution and Gender Index (SIGI) Tanzania country study in Arusha. The study, produced by UN Women and the Organization for Economic Cooperation and Development (OECD), analyzes the underlying drivers of gender equality, including laws, social norms and practices
Dr. Houinato said that the SIGI study, funded by the Government of Ireland, is critical to addressing and effectively reversing all forms of discrimination against women and girls. He called on stakeholders to use the recommendations from the report to plan and implement laws, policies and programmes.
The SIGI study reveals several factors limiting gender equality and women's empowerment, including traditional gender roles that largely dictate that men should be the breadwinners and that women should work under the control of men. New data collected by Tanzania's National Statistical Offices, the National Bureau of Statistics and the Office of Chief Government Statistician further reveals that Tanzanian women undertake three times more unpaid care and domestic work. The study reported 48 per cent of Tanzanian women survived intimate partner violence at least once in their lives.
Commemorating International Women's Day in Zanzibar
On 8 March, the Regional Director participated International Women's Day celebrations held in Zanzibar. The event, "Gender equality today for a sustainable tomorrow," was organized by the Ministry of Health, Social Welfare, Elderly, Gender and Children and highlighted the unique role women play in advancing sustainable development, with emphasis on how women are affected by climate change.
Over 4,000 people took part from government, development partners, civil society, women's rights organizations, media and the general public with the President of the United Republic of Tanzania, Samia Suluhu Hassan as the guest of honor.
Dr. Houinato underscored the urgent need for more climate responsible patterns of production, and the need to empower women and girls to use their voice and agency, adding that: "UN Women will continue to advocate for gender equality and the inclusion of women and girls' voices in policy dialogue spaces and programming on climate change, as well as all areas that are critical to reaching the Sustainable Development Goals."
President Samia Suluhu Hassan's keynote address highlighted progress that Tanzania has made to better the lives of women and girls in the country. She outlined how climate change challenges affect access to clean water, agricultural production, infrastructure and health systems, and has a greater impact on women and children.
She called on all citizens to take action to address climate change and its impacts, and reaffirmed Tanzania's commitment to advancing gender equality and the empowerment of women.
"Our goal is to uplift women, and by doing so we will uplift families, communities and the nation as a whole," she said.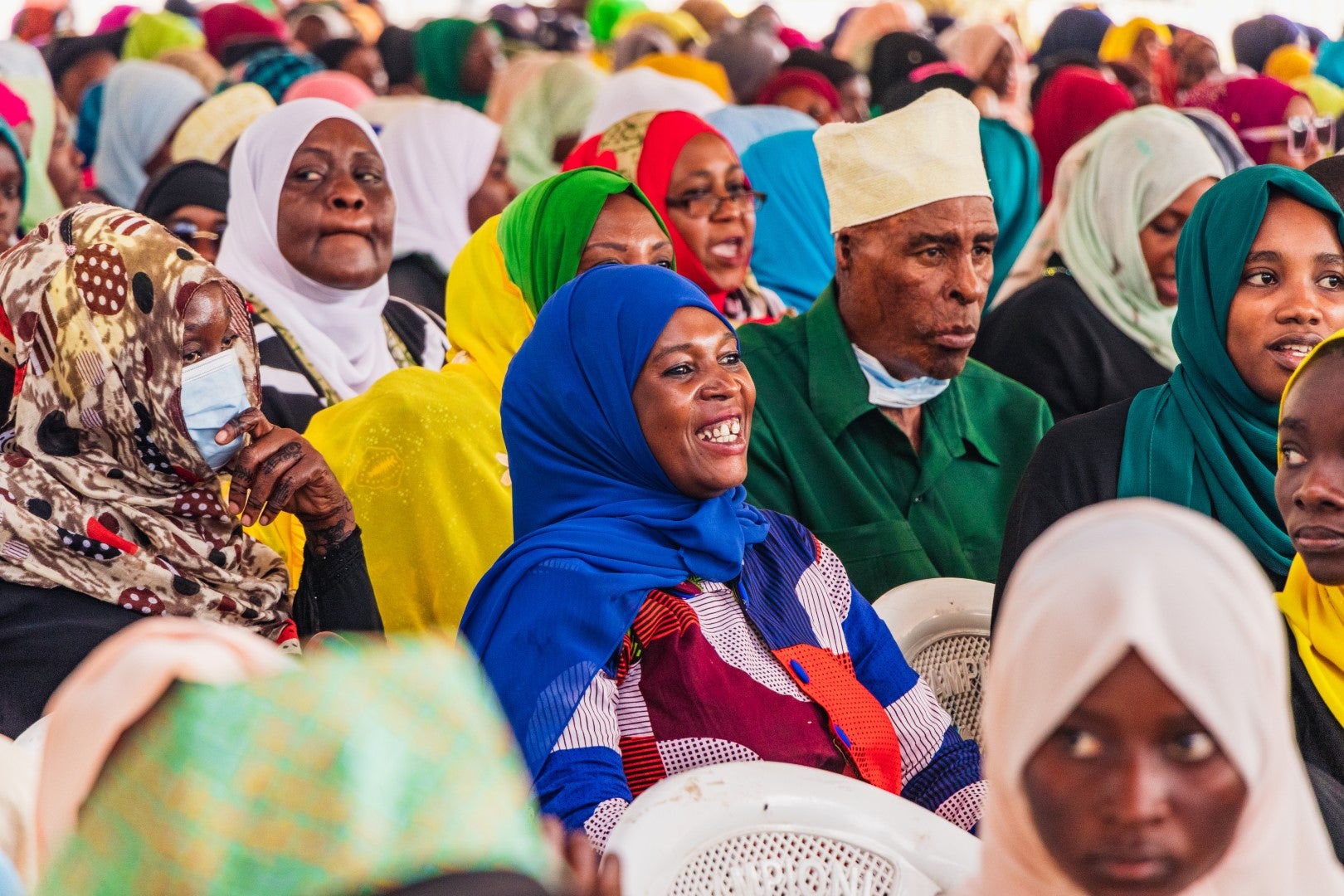 Meetings with key government leaders
On 9 March, the Regional Director met with the President Samia Suluhu Hassan in Zanzibar. Dr. Houinato congratulated President Samia Suluhu Hassan for completing her first year in office and commended progress the government has made on gender equality under her leadership, including the recent establishment of a ministry with a greater focus on gender and women.
President Hassan the country's commitment to the Generation Equality Action Coalition on Economic Justice an Rights, including empowering women in agriculture and formalization of the informal sector, as on of Tanzania's key priorities on women's rights and gender equality.
The Regional Director also met with H.E. Hussein Ali Mwinyi, President of the semi-autonomous island of Zanzibar. Dr. Houinato commended the President for joining the HeForShe Alliance in October 2021, and for making considerable progress on strengthening women's leadership by appointing women to strategic decision-making positions.
The President emphasized his commitment to empowering women, including through the establishment of a Ministry with a stronger focus on gender, which he officially announced at the International Women's Celebrations.
Additional bilateral meetings included meetings with the Minister for Foreign Affairs and East African Cooperation, Hon. Amb. Liberata Mulamula; the Zanzibar House of Representatives Speaker, Hon. Zuberi Ali Maulid and Deputy Speaker, Hon. Mgeni Hassan Juma; the Zanzibar Minister for Health, Hon. Nassor Mazrui; and Tanzania Minister for Community Development, Gender, Women and Special Groups, Hon. Dorothy Gwajima. to discuss UN Women's ongoing collaboration with each of the partners.  He also met with the Secretary General of the East African Community, Hon. Dr. Peter Mathuki, where they deliberated on strategic areas of partnership to empower women in the region.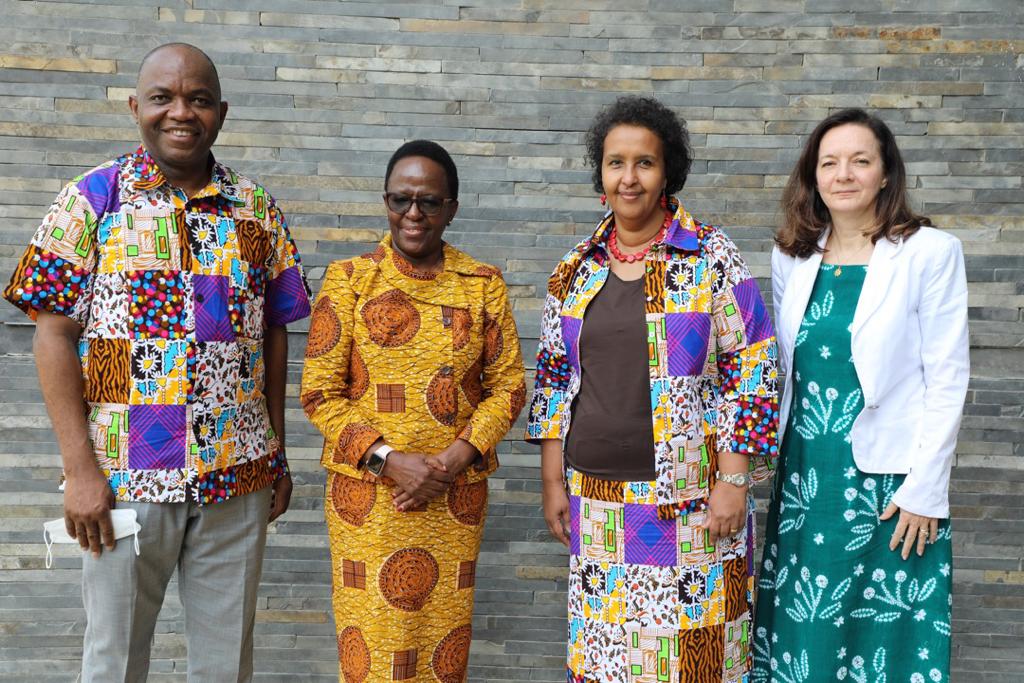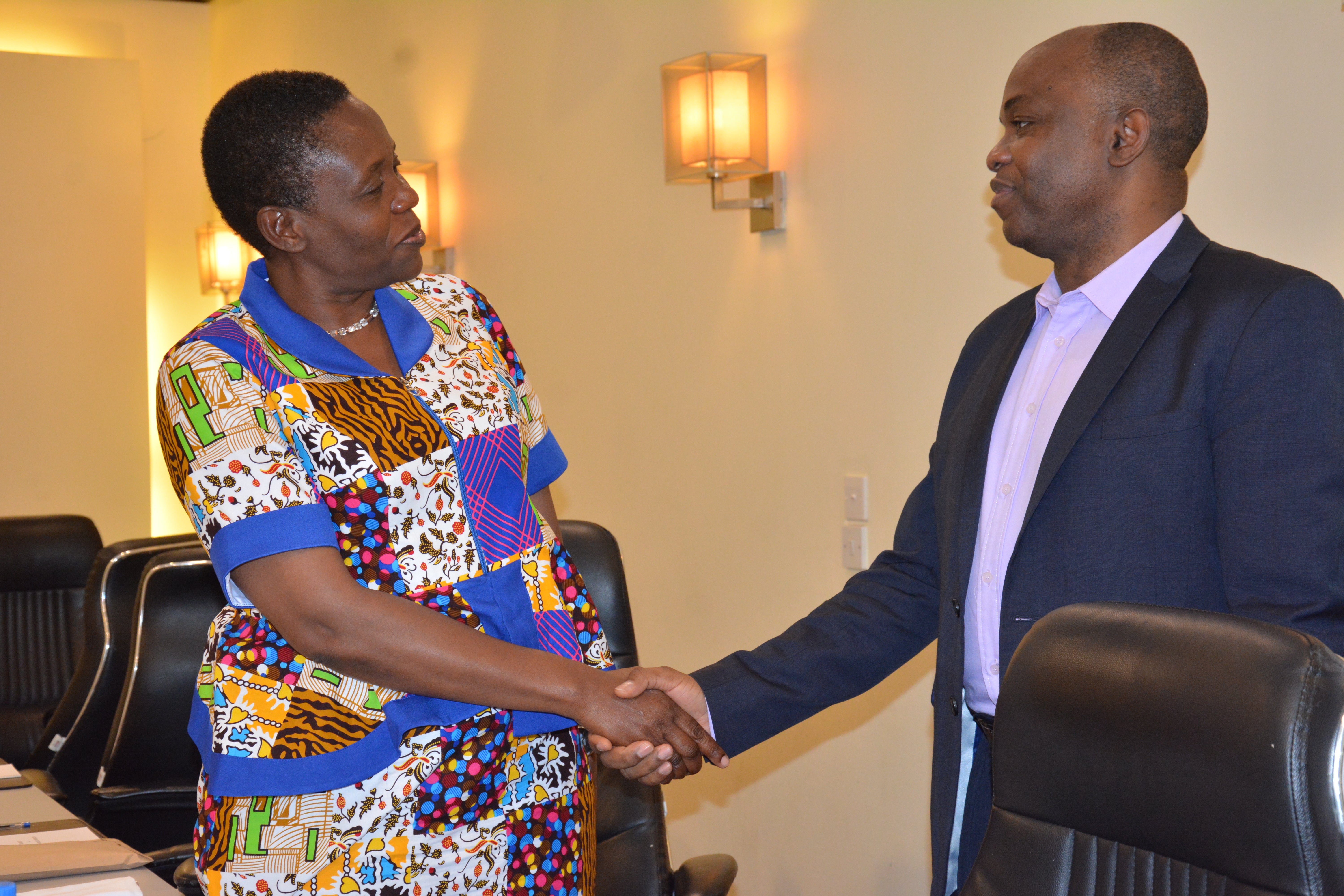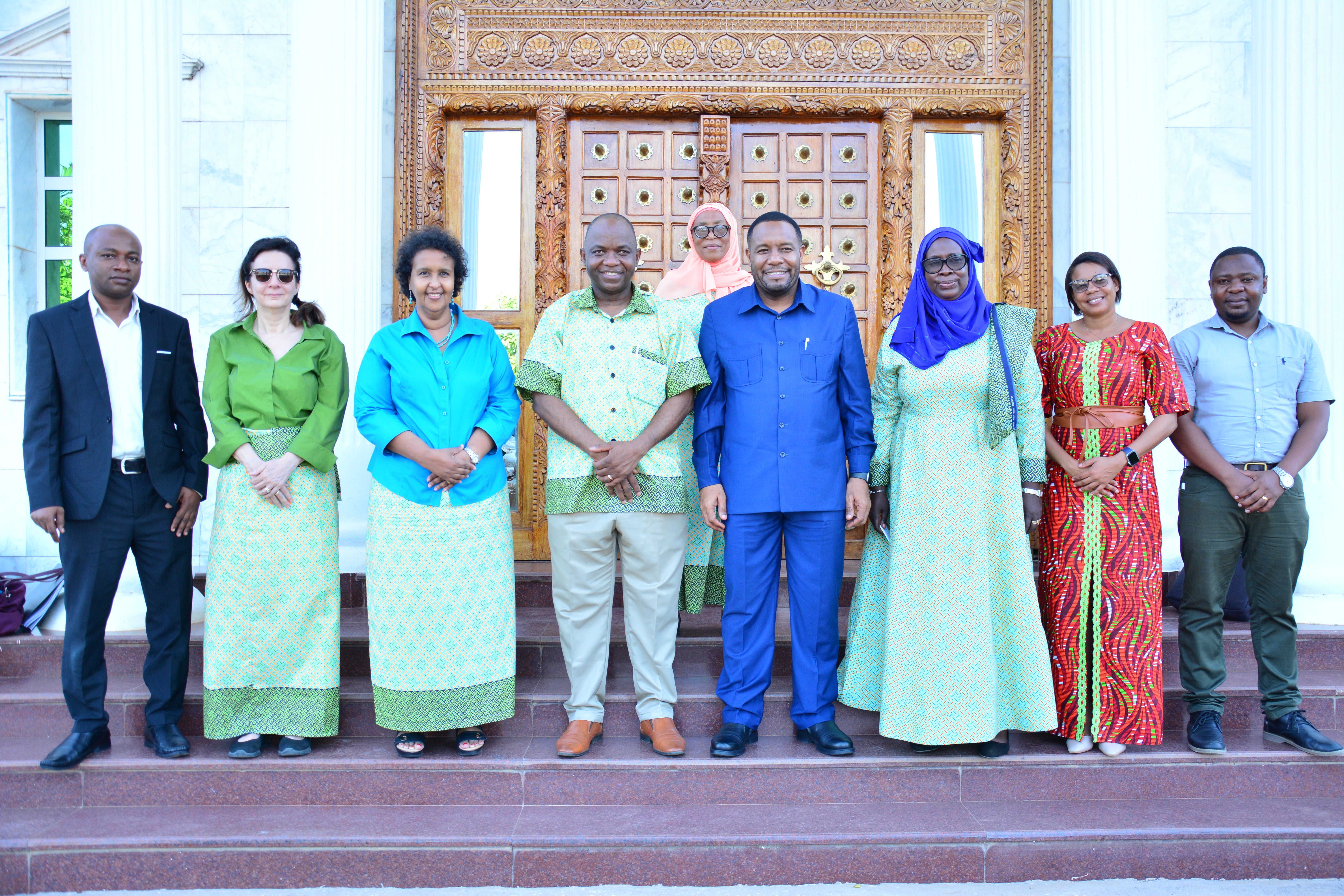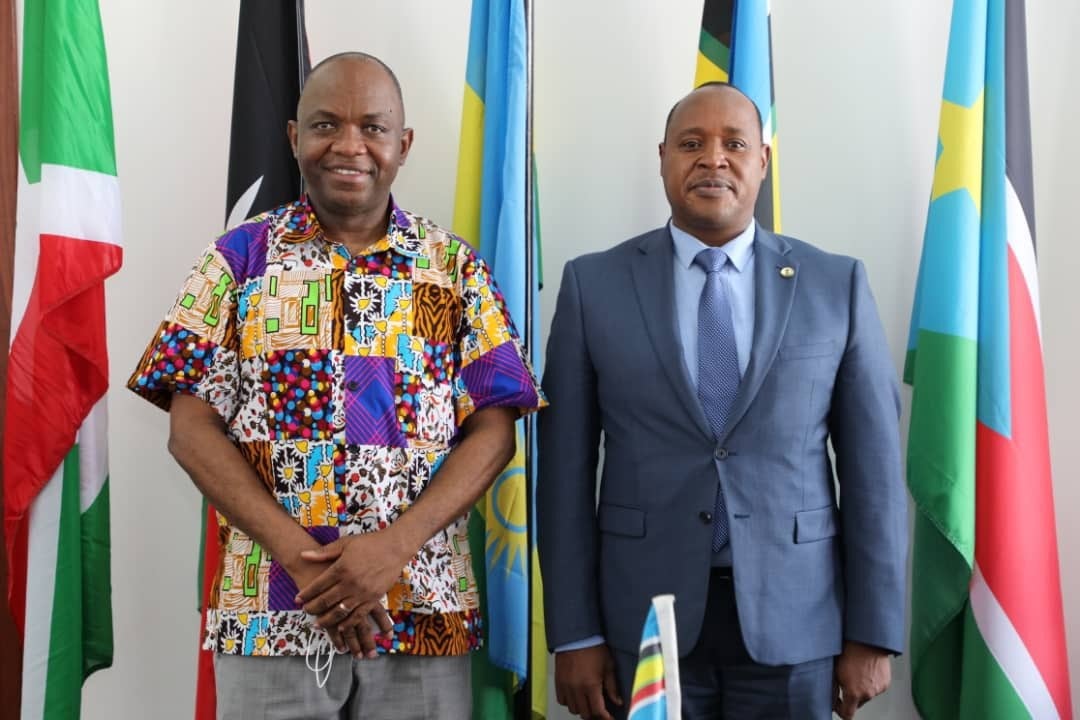 Meetings with Civil Society, Women's Rights Organizations, AWLN and MPs, IFIs, and the UNCMT
The Regional Director engaged with 20 representatives from civil society, women's rights organizations, the Parliament of Tanzania and the African Women Leaders Network Tanzania Chapter, where discussions focused on enhancing collaboration and coordination for more sustainable gender equality outcomes.  Participants underlined the need for interventions for women in rural areas as well as increasing women's participation in innovation and digital space. The need for greater investments in the production of gender data was further emphasized as a key component to inform future opportunities for engagement.
In separate meetings, he also held discussions with international financial corporations (with representatives from the World Bank, International Financial Corporation, and International Monetary Fund), UN Women Tanzania staff and the country heads of UN agencies.