POWER Club receives a grant to recognize their dedication to women's empowerment
Date: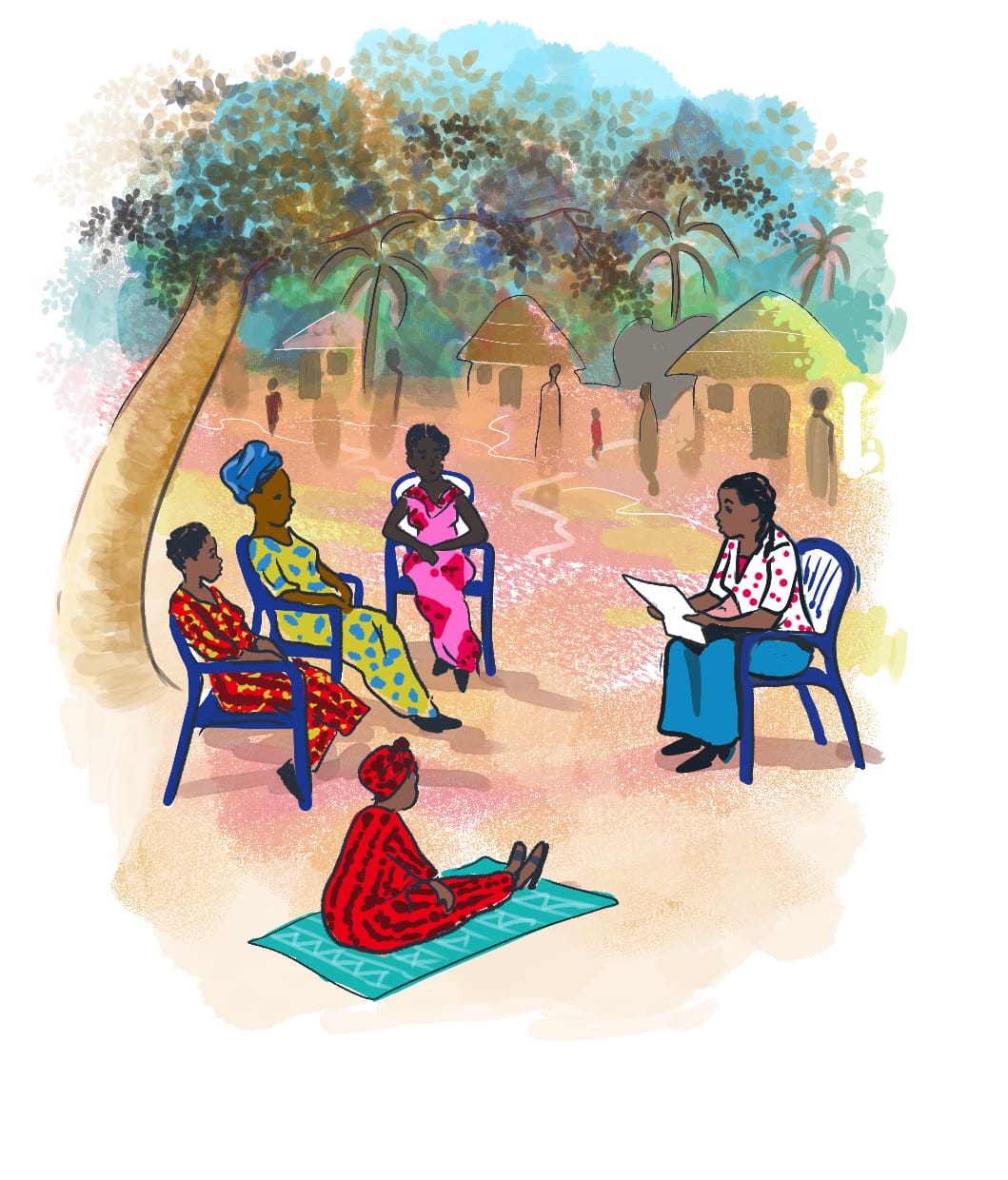 "I was told that, these women are a mixed disadvantaged group, consisting of teenage mothers, women living with disabilities and HIV, sex workers and surviors of sexual gender based violence. Seeing them together and working hard to save money, starting from almost nothing is very motivating" says Ambayo Michael, Community Development Officer of Ukusijoni Sub County, in the Adjumani District, Uganda. 
The women that Michael is referring to is a group of 20 women and adolescent girls who have formed the Amoriku POWER Club in a refugee settlement in Adjumani District.  With support from the UN Women's POWER programme, the Amoriku POWER Club's members received training from the Forum for African Women Educationalists in financial literacy and business development. To complement the training, the women routinely held discussions with men, including their partners, as a way to meaningfully engage them in initiatives to support women's livelihood and their  access to sexual and reproductive health services. 
On their own initiative, the women and adolescent girls started a Village Savings and Loan Association, to enable small loans among each other for business development. The group was doing so well that it attracted the attention of Michael. "I felt this group needed to be recognized and supported. I then took this to the sub county Technical Planning Committee and recommended that this group should be supported with the district discretional equalization grant (DDEG)that is given yearly to the district. Out of the 486 groups in my sub-county, I recommended  four groups including Amoriku Power club''
Upon this, Amoriku POWER club was awarded a grant of 5 million Ugandan shillings to support their business development. The members have since received two goats per person and the initiative is expected to support their livelihoods and access to health services. Amoriku POWER club continue to build their financial and business skills and are reaching out to other women and girls in the community to join their club. 
Amoriku POWER club is one of many POWER clubs established in refugee settlements and host communities in the West Nile region of Uganda. To date, 480 women and girls have become members of a POWER club where they learn about women, children and adolescent health and gain entrepreneurial skills. The initiative is part of UN Women's Programme on Women's Empowerment in Sexual, Reproductive, Maternal, Newborn, Child, and Adolescent Health rights in humanitarian settings in the Horn of Africa Region (POWER), which is supported by the Austrian Development Agency. The programme focuses on removing the barriers that prevent women, adolescents, and girls from accessing their rights to and seeking services for sexual, reproductive, maternal, newborn, child, and adolescent health.