Partnership with women's caucus strengthens the voices of women legislators in Zanzibar
Date: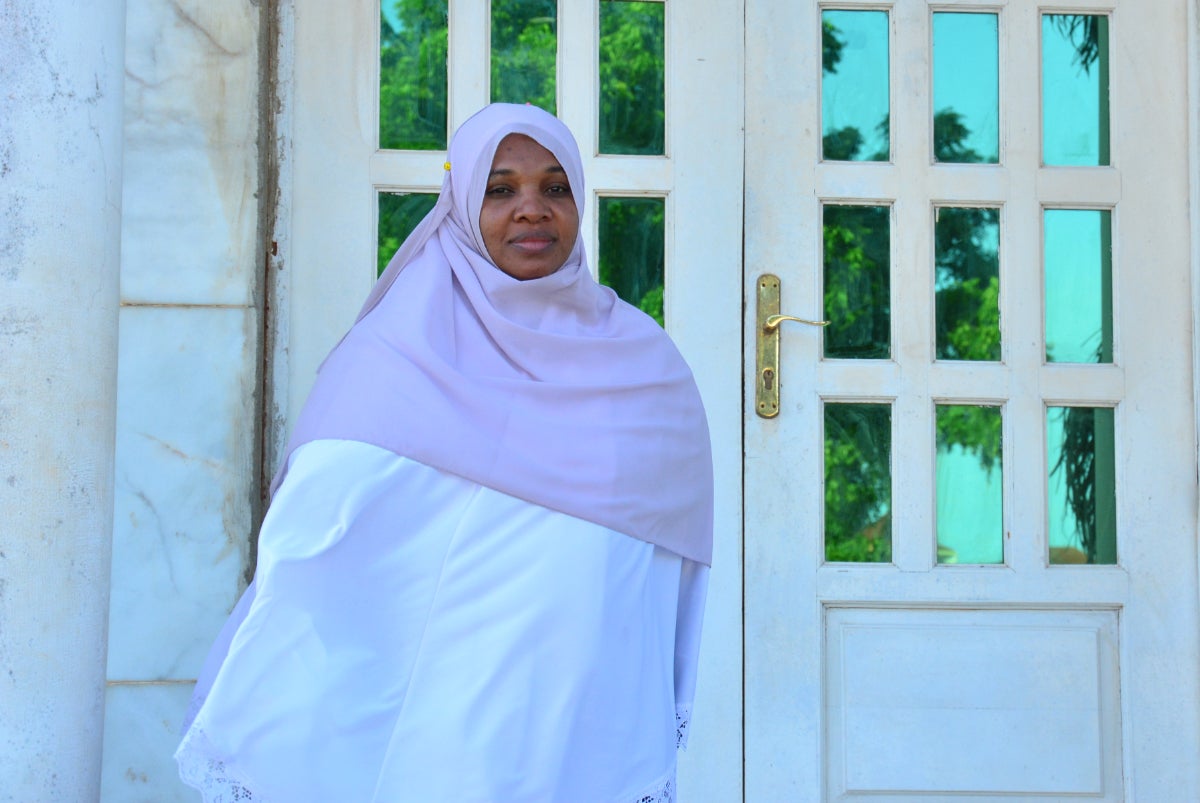 Just a few years before she was elected as a Member of the Zanzibar House of Representatives (ZHoR), Zawadi Amour Nassor didn't have political aspirations, but life had bigger plans for her. Today, she represents the Konde constituency of Northern Pemba, where the Representative seat had previously only been held by men. 
As a first-time contestant without much political experience, Nassor – a former teacher, was an avid advocate on ending violence against women and girls. Too often, she would see cases that either went unreported by survivors, or where perpetrators were not held to account due to gaps in the legal system.
"I have always been a problem-solver, driven by the need to speak out against what I saw as injustices," said Nassor, "Eventually, I realized that in order to really make a difference and effect change, I needed more decision-making power, so I decided to run for a constituency seat in the ZHoR."
The ZHoR is the legislative body of Tanzania's semi-autonomous island of Zanzibar. As an elected member, Nassor is one of over 50 Representatives that participated in capacity strengthening initiatives organized as a part of UN Women Tanzania's Women's Leadership and Political Participation project, "Wanawake Wanaweza" Phase II.
Funded by the Governments of Finland and Sweden, USAID and the Government Switzerland, the project, which is set to embark on its third phase, aims to advance women's leadership and political participation by strengthening legal and policy frameworks, supporting institutional change, eliminating social barriers, and strengthening the capacities of current and aspiring women leaders, among other initiatives.
After Nassor participated in community mobilization meetings organized by one of the project partners, the Tanzania Media Women's Association in Zanzibar, she was able to build the confidence to make the decision to run.
"Deciding to vie for political leadership still isn't easy for a woman in Pemba. We still live in a very patriarchal society, where many men – and women - feel like a woman cannot lead them. Women have to balance their political careers with family life, which is not always easy, and there are still those that misinterpret religion, mistakenly believing that it doesn't allow women to lead."
The Revolutionary Government of Zanzibar has made strong progress on women's leadership and participation in decision-making. The House of Representatives currently has 76 Representatives, 38 per cent of whom are women. Women make up 31 per cent of the ministerial cabinet, 36 per cent of District Commissioners and Councils are fast approaching 50:50 representation with the proportion of women Councilors at 46 per cent.
Now that Nassor forms part of the 38% of women in the House of Representatives, she says, the real work has begun.
According to UN Women Representative in Tanzania, Ms. Hodan Addou, strengthening the capacity of the women's caucus of the ZHoR and its members, especially the first timers and young leaders, is critical to ensure women and girls' challenges are given the attention they deserve.
"This is why we have been working with UWAWAZA – the women's caucus of the women's caucus of the Zanzibar House - since 2015, strengthening Members' capacities to effectively participate in House  discussions and debates, and ensuring that gender equality and the empowerment is mainstreamed into their legislative functions," said Ms. Addou.
She further emphasized the vital need for male engagement as an essential ingredient or success: "This is why we have made concerted efforts to engage male champions through the Wanawake Wanaweza project, and make sure that in each of our engagements with the women's caucuses of parliament, whether it is the Tanzania National Assembly or the Zanzibar House of Representatives, that men participate as well."  
UN Women's "Wanawake Wanaweza" Phase II project was implemented in Tanzania from 2018 - 2022. In that period, over 400 women Representatives of the ZHoR and MPs from the Parliament of Tanzania have benefited from capacity building.
The ZHoR Speaker, Zubeir Ali Maulid says that as a result, notable changes have been evident in the performance of women Representatives.
"In the past, women were not as vocal in the House, but now more and more women are speaking up, asking questions and putting forward motions," said the Speaker.
Looking ahead, Nassor says that with the changing political landscape for women in Zanzibar, she is hopeful for the future.
"In the last election, more women collected forms for either House of Representatives or council seats than ever before. With a female President, the first female Chief Secretary in Zanzibar and more and more women being appointments, women are proving that they can lead, and we are gaining acceptance," said Nassor.
"My goal has always been to represent the needs of my constituents, and I've set a target for myself to fulfill at least 70 per cent of my campaign promises. I'm taking it step by step, promise by promise, and with more opportunities for learning, I feel confident that I will achieve that goal."