Spotlight on Activists: Denise Fazenda, Mentor and Activist at ASCHA, Mozambique
Date: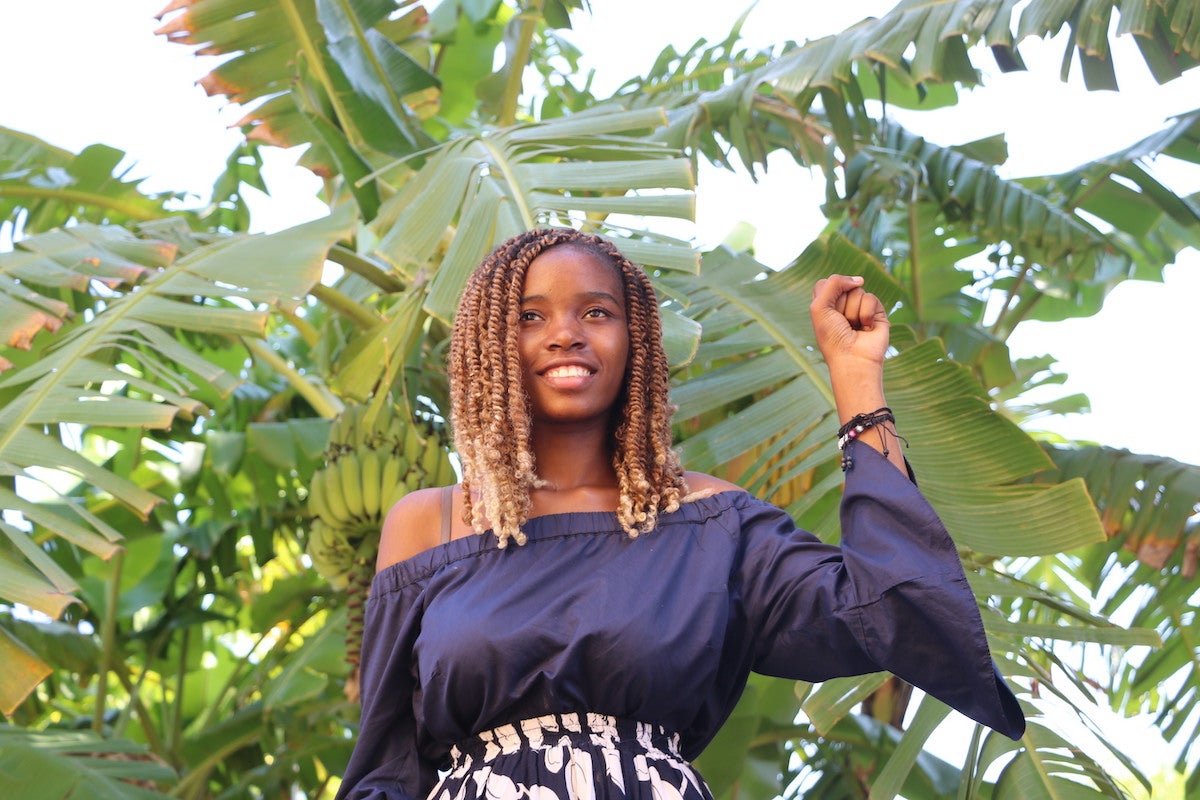 Denise started with activism at 13 years old, but became serious at 16 in her role as a mentor and activist at Associação Socio Cultural Horizonte Azul (ASCHA) raising awareness about safe spaces and communities. Her activism soon incorporated aspects of "artivism": using art, specifically poetry, to amplify her advocacy efforts. As a poet, she has won awards and represented Mozambique in South Africa and Ethiopia (2022). In 2020, in response to the challenges of COVID-19, and increased vulnerability of women and girls whose mobility was compromised, Denise created the "Movimento Meninas Revolucionarias Elate" (Movement of Revolutionary Girls ELATE), a platform that created online safe spaces through SMS and Zoom meetings.
What motivated you to become an activist?
I grew up in a women-led household with no male figure, which the community found odd, so our family, composed of only women and girls, was seen as abnormal. I became an activist based on my own experiences and those of my mother who fought to educate her daughters. I started as an educator of sexual and reproductive health rights when I was 13 years old. I see activism is an integral part of my life, embedded in my other roles in society, such as teacher and artist.
What should people know about violence against women and girls in Mozambique?
People should abandon the idea that GBV is "normal", and that the GBV agenda is "unnecessary". Talking about GBV, and solving this issue, is essential for society's development. We need to understand that GBV has a structural, systemic basis that needs drastic change that can only be achieved through concerted efforts.
What is one action that everyone can do to "push forward" and act to end violence against women?
Don't be complicit in it and develop your ideologies and start by bringing change to your immediate community. 
What advice do you have for aspiring activists?
Activists never sleep! It's a job that has no retirement plan. To be an activist, you need to have the following qualities: empathy and passion for your chosen cause.
What would a world free from gender-based violence look like to you? How would the world be different without gender-based violence?
Women would be able to freely move at any time of the day without fear of harassment and its consequences. Women also wouldn't have to police themselves, thinking of their clothes and so on. We could all have better and healthier relationships.