Rwanda Celebrates International Women's Day 2023
Date: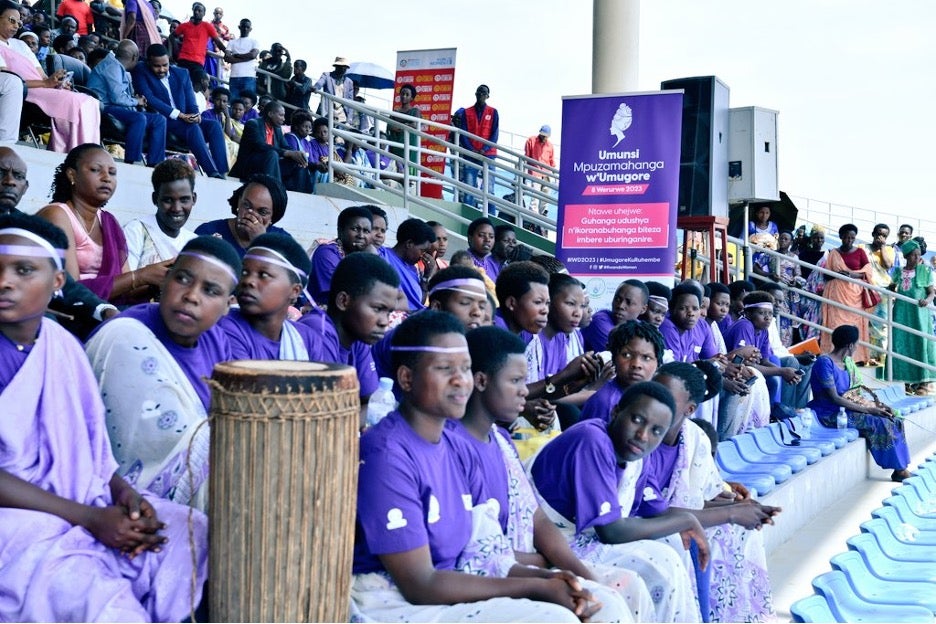 UN Women Rwanda joined the government of Rwanda, partners and residents at the Nyagatare Stadium, in Nyagatare district in the Eastern province, to celebrate the International Women's Day 2023 national celebration under the theme: "DigitALL: Innovation and technology for gender equality."
Aligned with the priority theme of CSW67, "Innovation and technological change, and education in the digital age of achieving gender equality and empowerment of all women and girls," the International Women's Day celebration presented a moment to recognize and celebrate the women and girls who are championing the advancement of transformative technology and digital education and curtailing the impact of the digital gender gap on widening economic and social inequalities.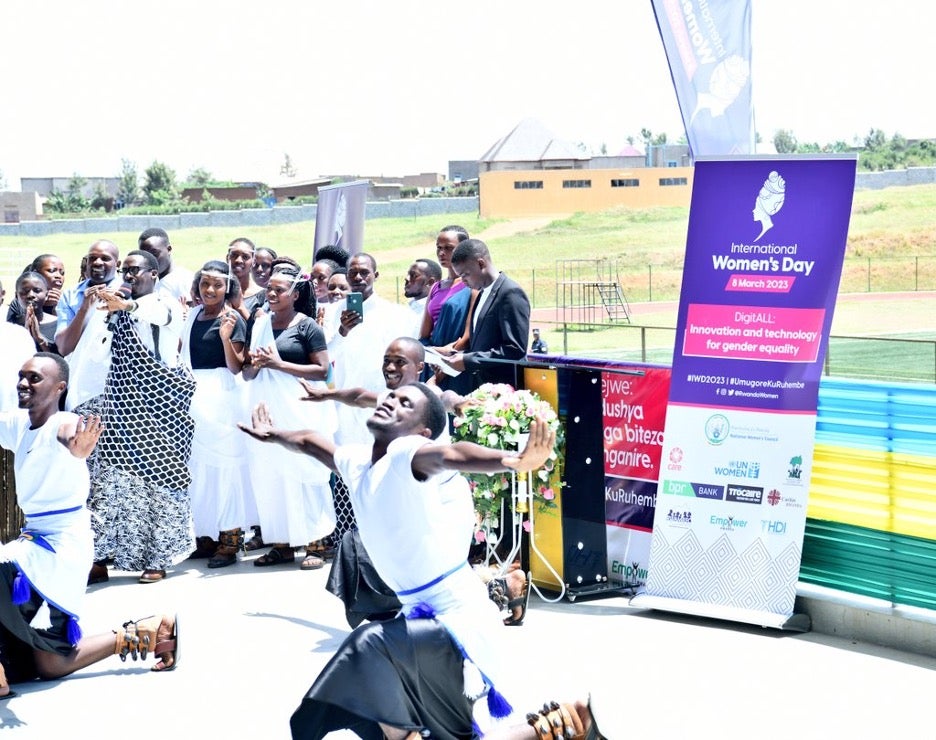 Digitalization is among the seismic shifts that are shaping the twenty-first century. Digital technologies are rapidly transforming society, allowing for unprecedented advances to improve social, economic and political outcomes for women and girls. However, they are also giving rise to profound new challenges that may perpetuate and deepen existing patterns of gender inequalities. The 2023 IWD theme was timely with the COVID-19 pandemic and its unprecedented control measures rewriting the way we live and work. Innovation and technology are playing a key role in ensuring continuity.
Welcoming all delegates and residents, the Mayor of Nyagatare district Mr. Gasana Stephen thanked the Government of Rwanda for choosing Nyagatare district for the celebration of the International Women's Day, saying that it was an opportunity for the district to present to delegates the tremendous work women cooperatives and saving groups are doing in agriculture and innovation. The mayor also presented the district award to residents and delegates for best performing district overall for fulfilling national set targets at the recent national dialogue known as 'Umushyikirano'.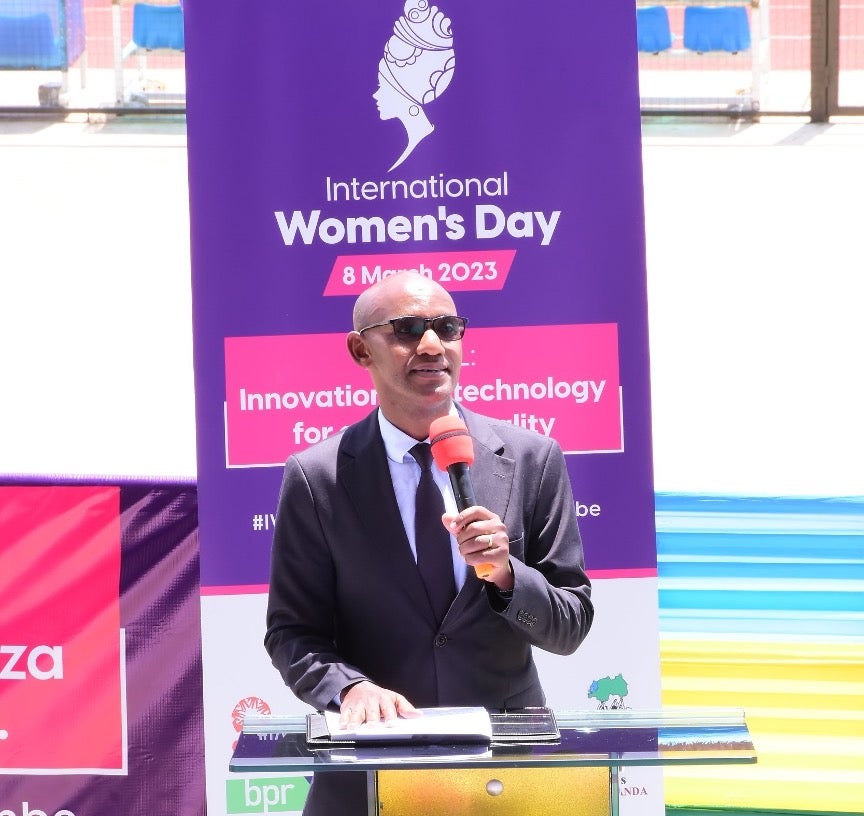 According to Belancille Nyirajyambere, the President of the National Council for Women, International Women's Day should be a day to reflect on the achievements, setbacks, and a day to think about forging solutions that address the country's challenges through embracing technology.
She said that "Innovation and technology is the backbone of the future. This year's theme is a reminder to all women that technology should be an inspiration that will be used by women to forge solutions to the challenges the country faces."
The government is supporting women in the technology sector by providing opportunities to women in urban and rural areas. According to the 5th Rwanda Population and Housing Census of 2022, data shows an increase in mobile phones and internet use of 22.8% with the mobile ownership increase from 54.1% to 78.1% in the last 10 years.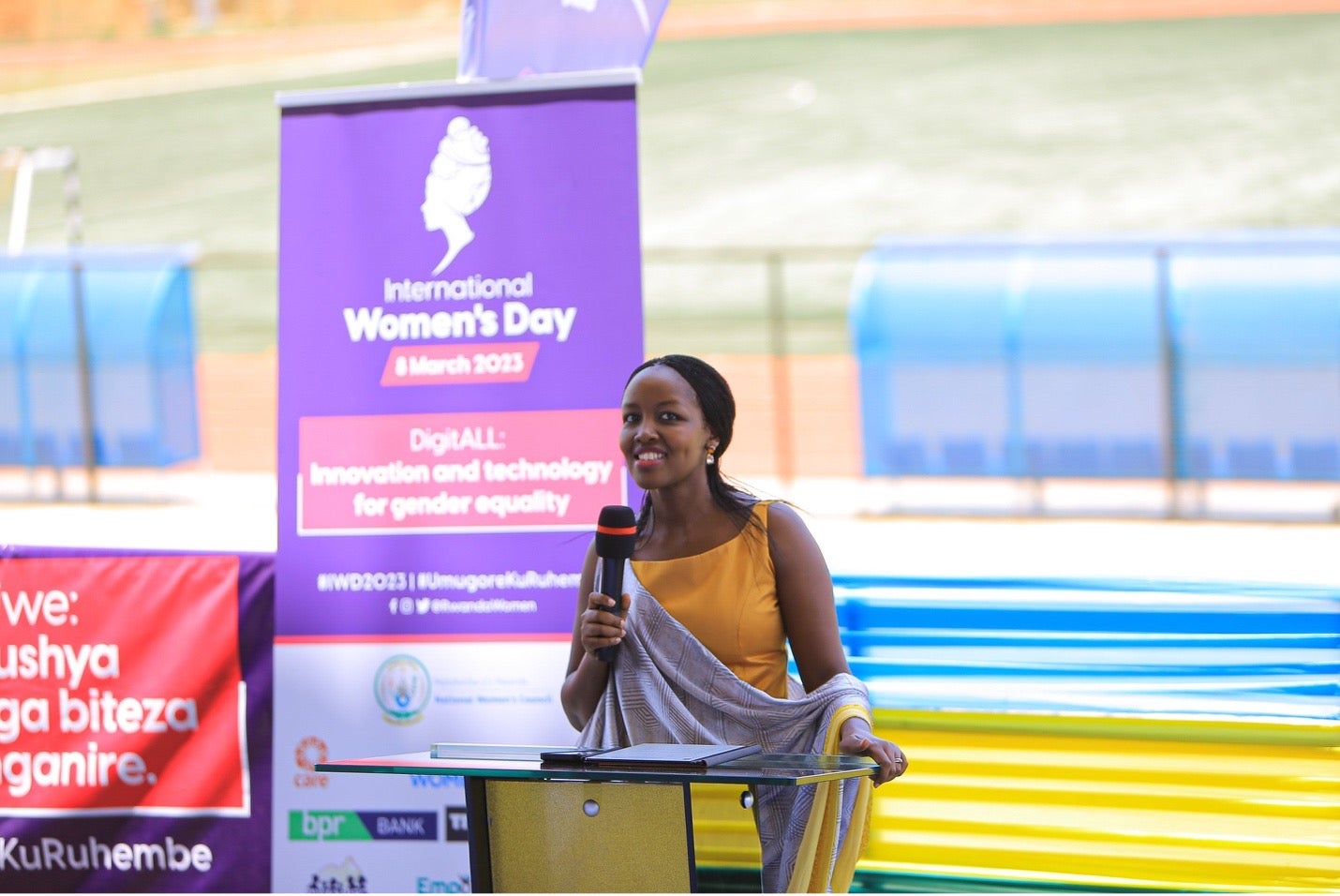 The Minister of ICT and Innovation, Ms. Paula Ingabire, noted that by the end of 2023, these figures will increase because women must get included in the technology advancements and owning a telephone is key to achieving this.
Minister Ingabire said: "Among others, we are discussing with telecommunication companies to get affordable telephones that can be paid in installments to women. We are reviewing how easy and feasible it can be, so that more women get access to telephones.We urge parents, to take both boys and girls to school and encourage them to be involved in STEM subjects and technical and vocational educational and training programs so that they are able to create their own jobs."
According to the Education Statistics Report 2020-2021, overall, the majority of trainees in TVET Special program are male with 69% compared to 31% female. Investing in STEM and TVETs will bridge the gap and improve literacy for many who did not have the opportunity of formal education.
The UN Women Country Representative Madam Jennet Kem said that access and use of technological tools, devices and facilities should be facilitated for all.
She added "The technological world is expensive, so for inclusivity-leaving no one behind, the issue of cost would need to be addressed. Here we implore our Private Sector partners for support. We must address gender power relations and dependency to ensure women and men have equal access. Thus, calling for more investment in women's economic empowerment."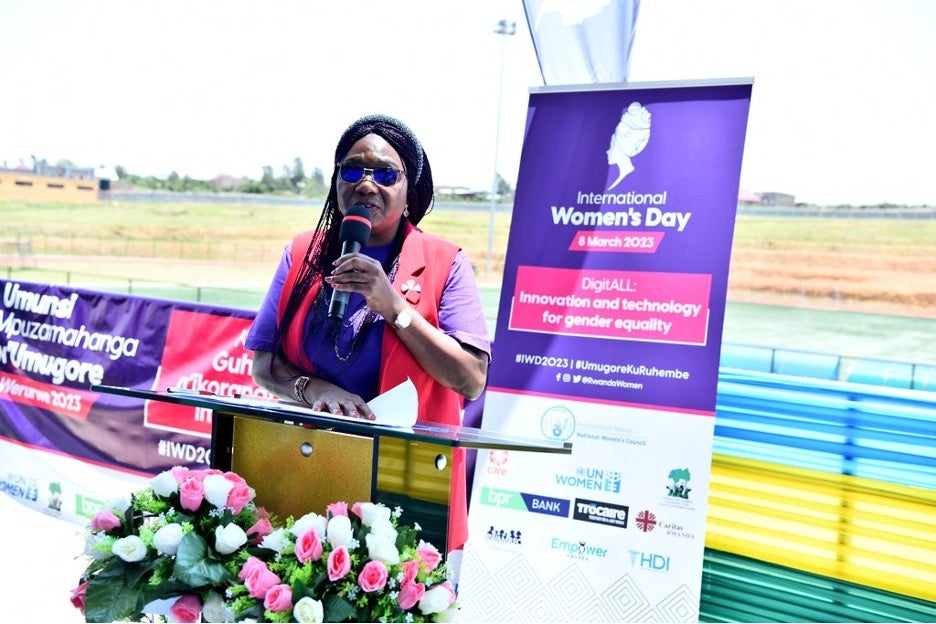 Speaking on behalf of the UN Women, the entire UN system in Rwanda and all Partners, Madam Jennet Kem assured the government of Rwanda of the UN's commitment to advancing gender equality and women's empowerment in Innovation and Technology She added that the UN will continue working closely with other strategic stakeholders including women and organizations of women in innovation and science fields, CSOs, tech institutions, innovation labs and the private sector for a digitally equal Rwanda.
During the IWD celebrations, twenty women received mobile phones as part of the process towards empowering them to get access to technology services in addition to the forty who were given cows and twenty gas cylinders to help them practice green cooking.