Online harassment risks pushing Kenyan women out of politics
Date:
As more women in Kenya enter politics, online harassment and threats are increasingly used to intimidate and silence them.
"Would I vie for a political seat again? Absolutely NOT!" says Helen Tullie Apiyo, popularly known in the Kenyan city of Kisumu as Tullie Tuls.
While running to be a member of the County Assembly in Kisumu's Kilimani ward in 2022, she said, "I realized that politics is a man's world".
While running to be a member of the County Assembly in Kisumu's Kilimani ward in 2022, she said, "I realized that politics is a man's world".
"I faced so much violence on Facebook", she said. "I am separated from my husband, so people could say unimaginable things using [pseudonymous] accounts, to me and my family. It was just chaotic."
A 2022 analysis on violence against women in elections conducted by African Woman and Child Feature Services, a partner organization of UN Women, showed that women political leaders were among the most harassed online, with some deciding to end their political careers altogether and others choosing to keep off internet platforms to shield themselves from harassment and attacks.
UN Women's recent report "Pambana!" (or "Keep at it" in Swahili) found that name-calling, "blackmail using negative images of women", and other messages were spread online and aimed to instill fear, reduce women's meaningful participation, and undermine their credibility to participate in elections.
Tullie lost her nomination and was later appointed as the officer in charge of gender affairs at Kisumu's office of the women representative. She said that her experience in electoral politics made her more interested in positioning herself strategically, "so that when appointments are made, I would be among those selected, rather than solely pursuing elected political positions".
"If I can positively impact the lives of even just one or two individuals, then I am content", she said.
Although women make up more than half of Kenya's population, they currently hold only 24.8 per cent of elected seats in the National Assembly and Senate.
In response to the challenges faced by women politicians in Kenya's 2022 elections, UN Women is developing social media training sessions to help candidates both find messages that resonate with voters and minimize online harassment.
"By equipping women with the necessary skills, they can amplify their voices, connect with their constituents, and counter gender-based violence and inequality", said Mildred Nzau, the Deepening Democracy Specialist at UN Women's country office in Kenya.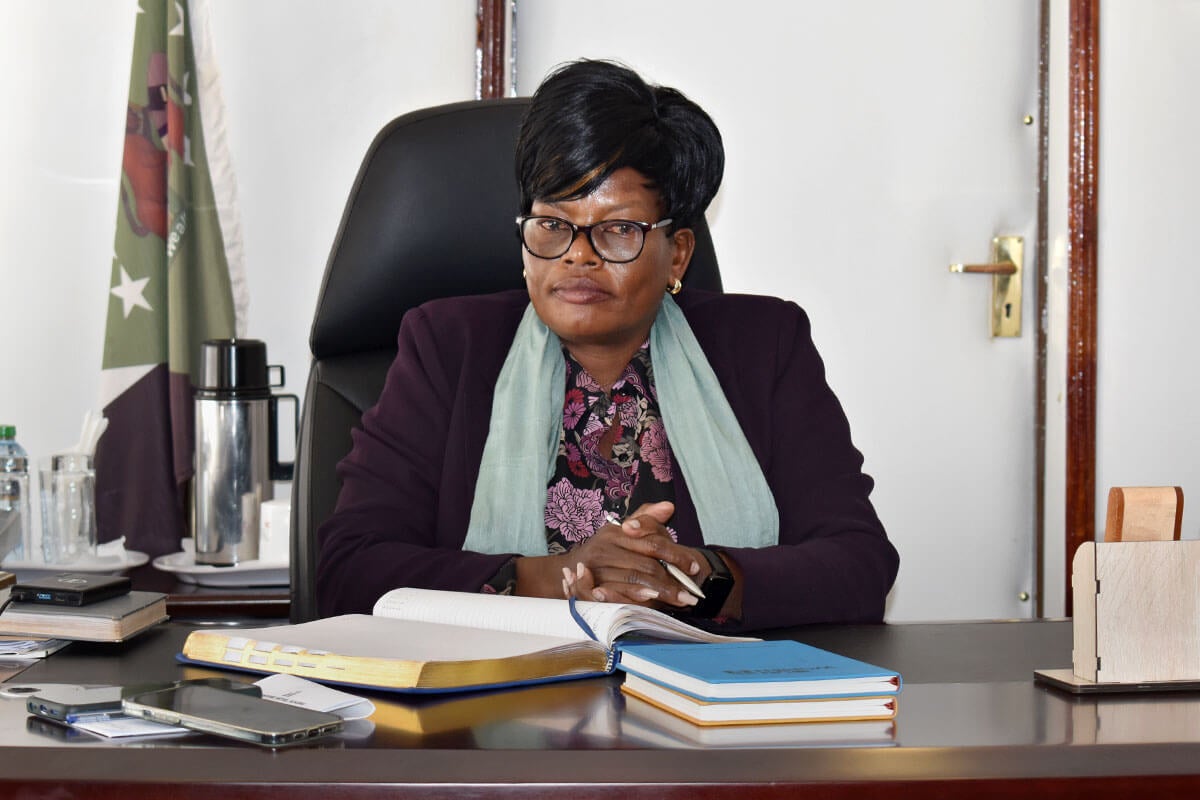 For Jennifer Mbatiany, deputy governor of Bungoma county, getting to her position was not a walk in the park. She attributed her success to UN Women through the civil society groups that worked with her.
"In 2013, I wanted to become the deputy governor, but because of the cultural aspect, people in my community said it was not time for a woman to be given a leadership position", she said. "I faced a lot of online [gender-based violence] too, but I never gave up."
"Gender-based violence pushes women out of politics and discourages others from entering", Mbatiany said. "And it limits the voices of half the population in decision-making."
With support from the Government of Canada, UN Women has been working to increase the participation and representation of women in political leadership and decision-making in Kenya.
"We have made great strides in increasing the pool of women candidates by 56 per cent from 2017 to 2022", said Nzau.
Kenya has constitutional guarantees of gender equality, as well as a quota mandating that government bodies are not staffed by more than two thirds of either gender. In the December 2022 cabinet and executive-level appointments, 46 per cent of the positions were filled by women.
Nzau called those appointments "a step forward in dismantling cultural and patriarchal biases that hinder women's leadership".
"But more action is urgently needed to end the violence, hold perpetrators accountable, and foster a culture of zero tolerance", she said. "Only then will true gender equality in Kenyan politics—and society and society at large—be within reach."