Creating safe and empowering public spaces for women and girls in Zimbabwe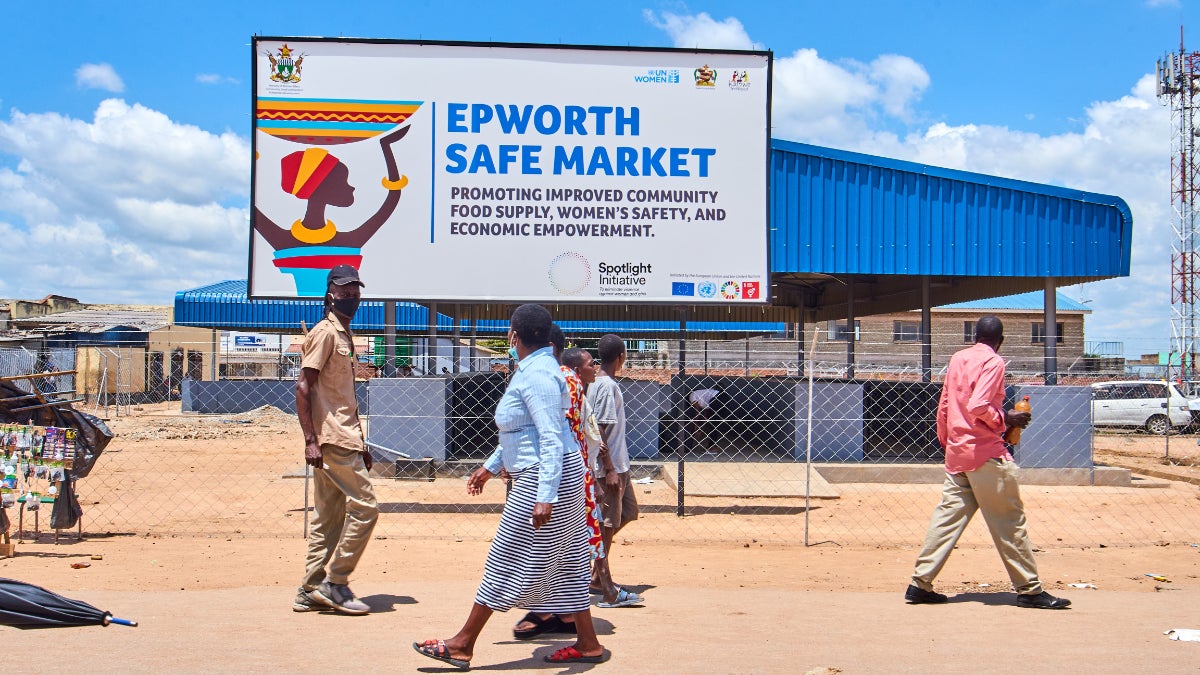 Hashtag: #ViolenceFreeSpaces
CONTEXT
Sexual harassment and other forms of sexual violence in public spaces, both in urban and rural settings, are an everyday occurrence for women and girls in every country around the world.
Women and girls experience and fear different forms of sexual violence in public spaces, from unwelcome sexual remarks and gestures to rape and femicide. It happens on streets, in and around public transportation, schools, workplaces, public toilets, water and food distribution sites, and parks.
This reality reduces women's and girls' freedom of movement. It reduces their ability to participate in school, work, and public life. It limits their access to essential services and their enjoyment of cultural and recreational activities, and negatively impacts their health and well-being.
Although domestic and workplace violence is now widely recognized as a human rights violation, sexual harassment and other forms of violence against women and girls in public spaces are often neglected, with few laws or policies in place to prevent and address it.
Defining the Problem
Gender-based violence (GBV) is defined as any act of violence, "… that result in, or is likely to result in physical, sexual or psychological harm or suffering to women including threats of such acts, coercion or arbitrary deprivation of liberty, whether occurring in public or private life"[1].For the past decade research attention were skewed in favour of violence within private spaces. Recently, there is an emerging trend of gender-based violence in a public space, which disproportionally affects women and girls. Gender-based violence that occurs in public spaces include sexual, physical, verbal, emotional and economic. Such violence hinders the achievement of equality, development, and peace for women.
In Zimbabwe, sexual violence has also taken a centre stage as the phenomenon become prevalent in public places particularly in Markets and bus terminus.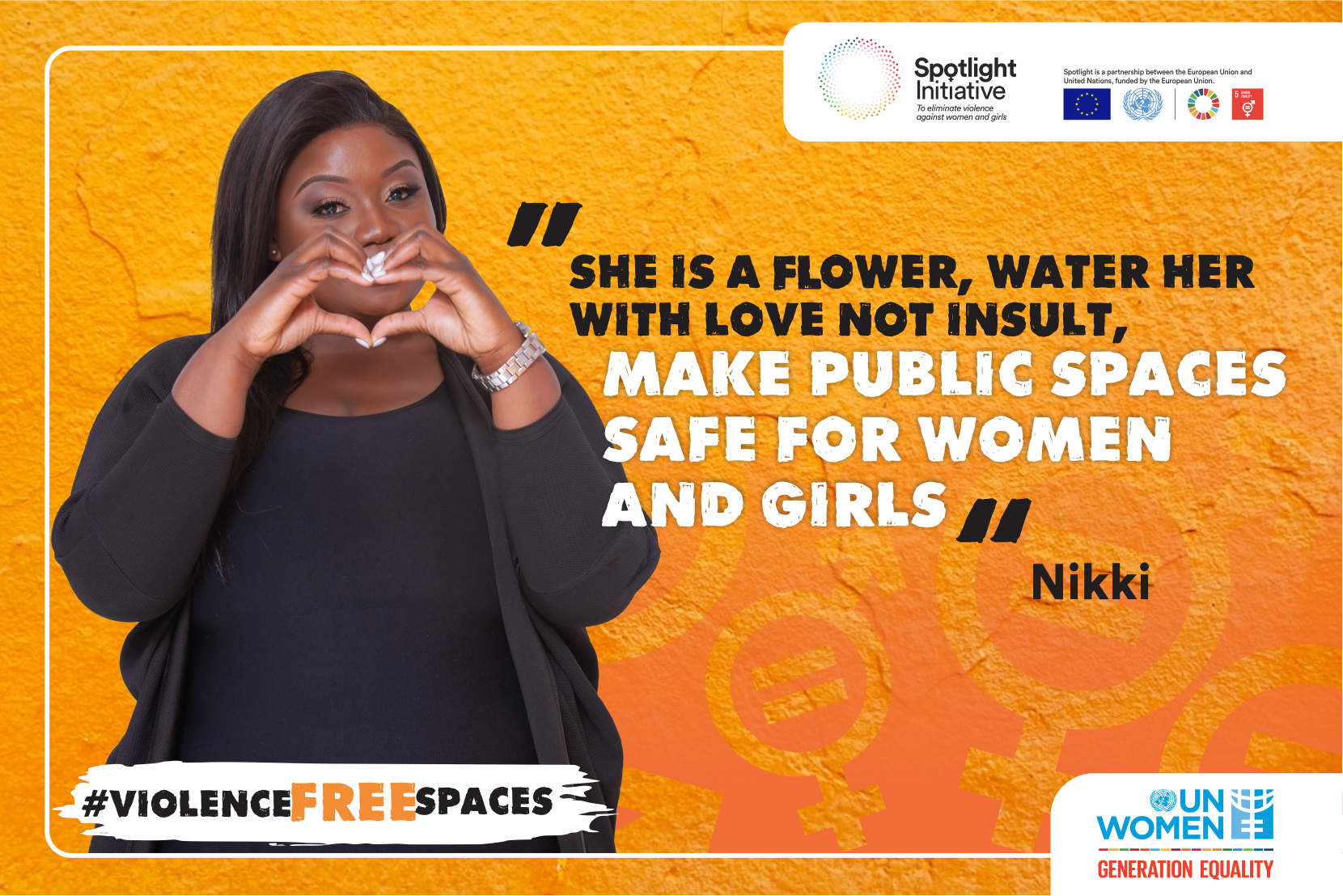 CALL TO ACTION / KEY MESSAGES
#ViolenceFreeSpaces
Help stop the trend, Sexual violence against women and girls in public spaces has become common and underreported. #ViolenceFreeSpaces!
A safe space for women should have No abusive language, No unsolicited name calling, No unwanted physical contact. #ViolenceFreeSpaces!
Violence of a sexual nature in public places is a crime, report it in time.
 #ViolenceFreeSpaces!
Facing Gender Based Violence in Publics spaces? Report to the police or Call Musasa on (0242)706284,706152 #ViolenceFreeSpaces!
Get Involved
After explaining why, you are doing it! Request to Take a selfie with a total stranger (preferably a woman) in public and post on your favourite social media platform - Facebook, Twitter, Instagram, TikTok - with the hashtag ##ViolenceFreeSpaces and tagging @unwomenzw (don't forget to make your post public!).
Post your photo and share, challenge others to do the same!
-----------------------------
[1]Declaration on the Elimination of Violence against Women. New York, NY: United Nations. United Nation General Assembly resolution document.RES/48/104; (1993).