Further Analysis of Findings on Violence Against Women From the 2016 Ethiopia Demographic and Health Survey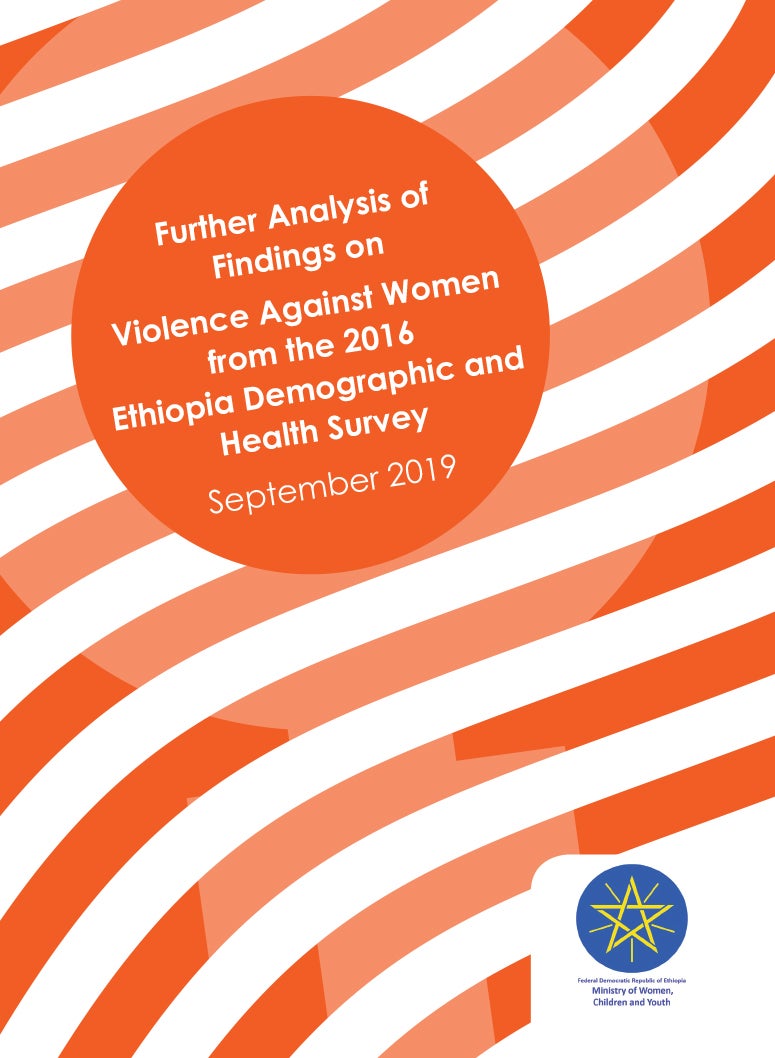 In 2016, the fourth Ethiopian Demographic and Health Survey (EDHS) was conducted at the request of the government, in particular the Ministry of Health and was implemented by the Central Statistical Agency (CSA); this 2016 EDHS included a VAW module for the first time in the history of EDHS at the request of the Ministry of Women, Children, and Youth Affairs. The VAW module was very comprehensive and included questions about four forms of VAW violence including psychological, physical and sexual violence and male controlling behavior. Among the findings of the survey, nearly one-quarter (23 per cent) of women have ever experienced physical violence.  In addition, one in ten women (10 per cent) have experienced sexual violence. More than one-third (34 per cent) of married women have experienced spousal violence, whether physical or sexual or emotional, with emotional violence being the most common. 
This analysis identifies the implications of 2016 EDHS figures on VAW and their correlation with other variables such as health, education, women's empowerment, reproductive health rights etc. of women and girls in Ethiopia.  The study also includes lessons learned from the 2016 EDHS as it relates to data collection and analysis on VAW, and recommendations for consideration as the Government of Ethiopia (GoE) and partners plan for the 2021 EDHS.
View online/download
Bibliographic information
UN Women office publishing: Africa