UN Women Liberia Annual Report 2019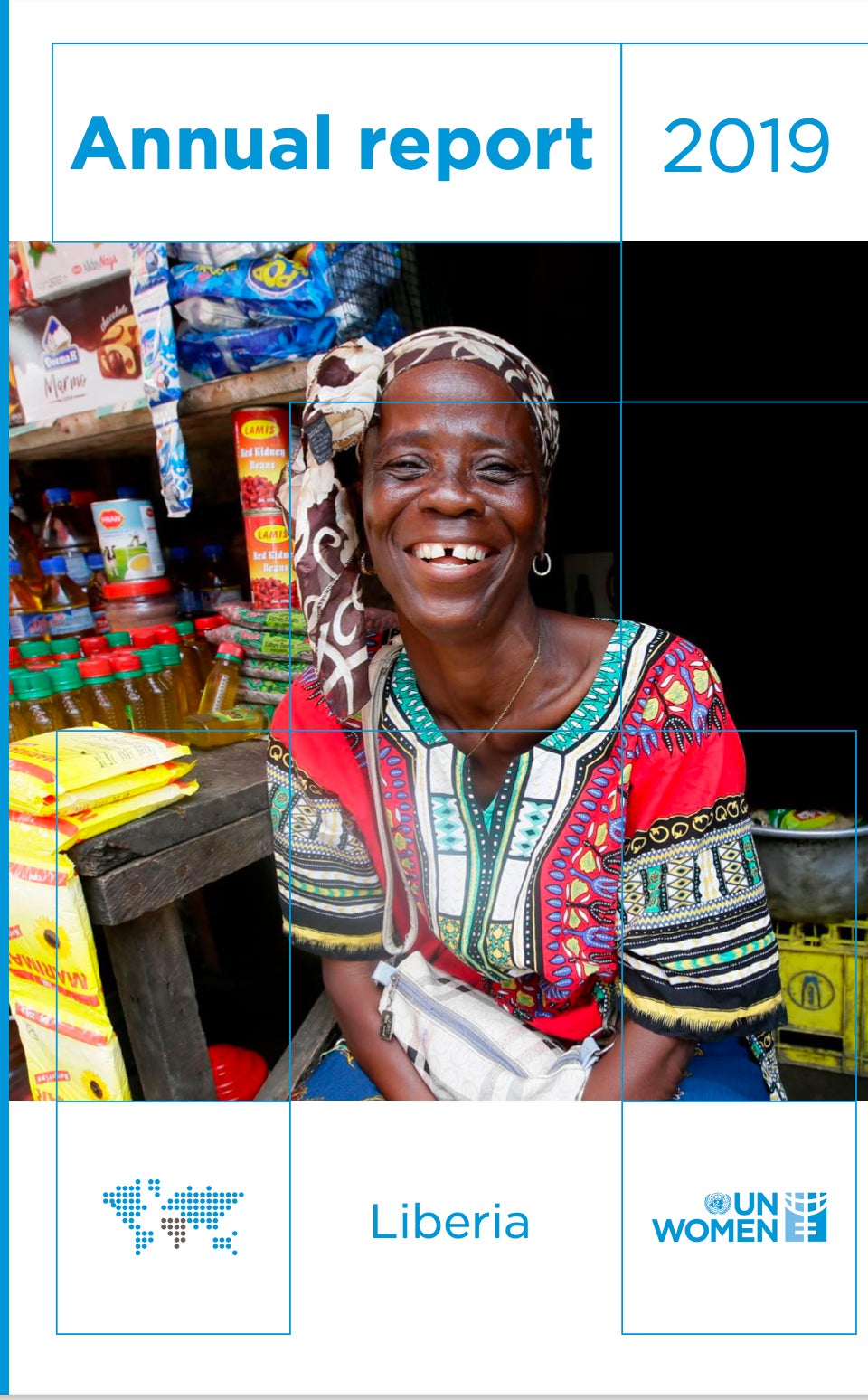 UN Women Liberia Annual Report for 2019 highlights the work that was accomplished by the country office in 2019 and documents success stories achieved by the organisation and its implementing partners.
UN Women has worked strategically in Liberia since 2004 and its office in the country is one of the agency's largest in West Africa. UN Women works closely with the Government of Liberia (GoL) through several line ministries that include the Ministry of Gender, Children and Social Protection, and with development partners, civil society organizations, women's groups and other UN agencies to advance gender equality and women's empowerment (GEWE).
The work of the country office (CO) is built around five key pillars, which address the most pressing gender equality concerns for women and girls in Liberia: women's political participation and leadership; women's economic empowerment (WEE); women, peace and security and humanitarian actions; ending violence against women and girls (EVAWG), and gender-responsive planning, policy and budgeting (GRPB). Through these pillars, UN Women plays a leading role in facilitating change.
View online/download
Order printed/published version
Languages available in print
English
Bibliographic information
UN Women office publishing: Liberia Country Office