UN Women West and Central Africa 2019 ANNUAL REPORT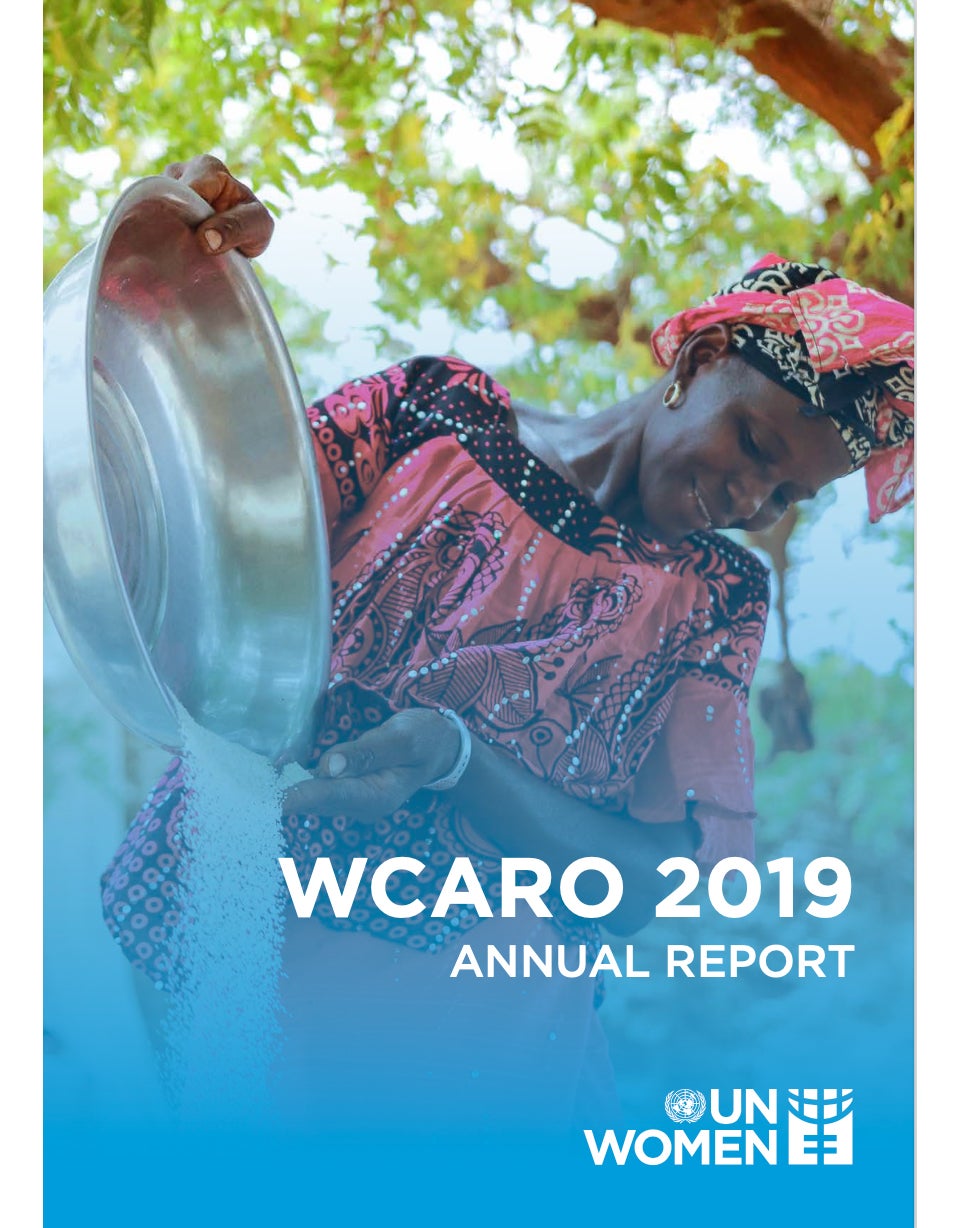 Women's empowerment and gender equality represent long-standing global challenges on which significant progress has been made over the past few decades, albeit slowly and sporadically; however, this progress continues to be undermined by institutionalized unequal gender power relations based on social norms and practices.
In the light of the current state of the world, where systemic oppression, ongoing conflicts, climate change, the COVID-19 pandemic and other epidemics interact to exacerbate gender and social inequality, it is absolutely critical to vigorously enforce women's and girls' human rights to ensure their well-being, dignity and empowerment so that they can achieve their full potential. The United Nations Entity for Gender Equality and Women's Empowerment (UN Women) is the leading intergovernmental organization at the forefront of this important work towards transformational institutional and social change guided by and enshrined in the Beijing Declaration and Platform for Action and the Sustainable Development Goals (SDGs).
This annual report presents our key achievements in 2019 in more detail.
View online/download
Order printed/published version
Languages available in print
N/A
Bibliographic information
UN Women office publishing: West and Central Africa Regional Office