9 Advocacy Messages To Make The African Continental Free Trade Area (AFCFTA) Work For Women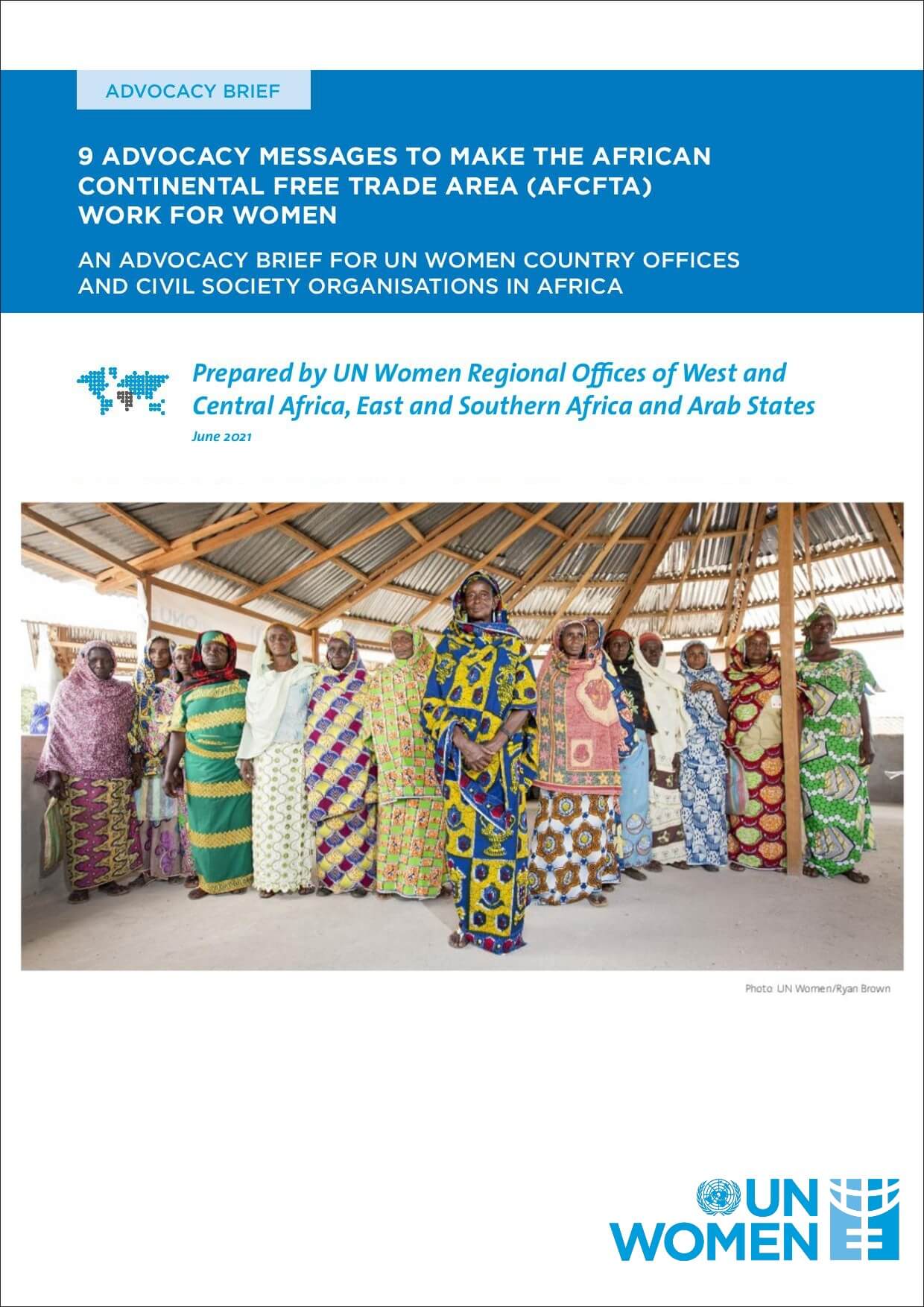 The African Continental Free Trade Area (AfCFTA) an opportunity for growth and prosperity in Africa. However, because of pre-existing inequalities in African economies, the agreement's benefits will not be distributed equally along gender lines. As the AfCFTA Secretariat is starting to draft a Women in Trade Protocol, it is important that women across the continent participate actively in the process to voice their views, interests, and needs.
This advocacy brief highlights 9 important messages that UN Women country offices, Civil Society Organisations (CSOs) and women groups can advocate for to ensure that the AfCFTA's work for women and women-led businesses. The brief also includes a list of important resources on Gender and AfCFTA.
Bibliographic information
UN Women office publishing: West and Central Africa Regional Office