Assessment of the Utilization of Dialogue and Mediation in the Response to the Farmer–Herder Conflict in Plateau and Kaduna States and the Role of Women in the Process.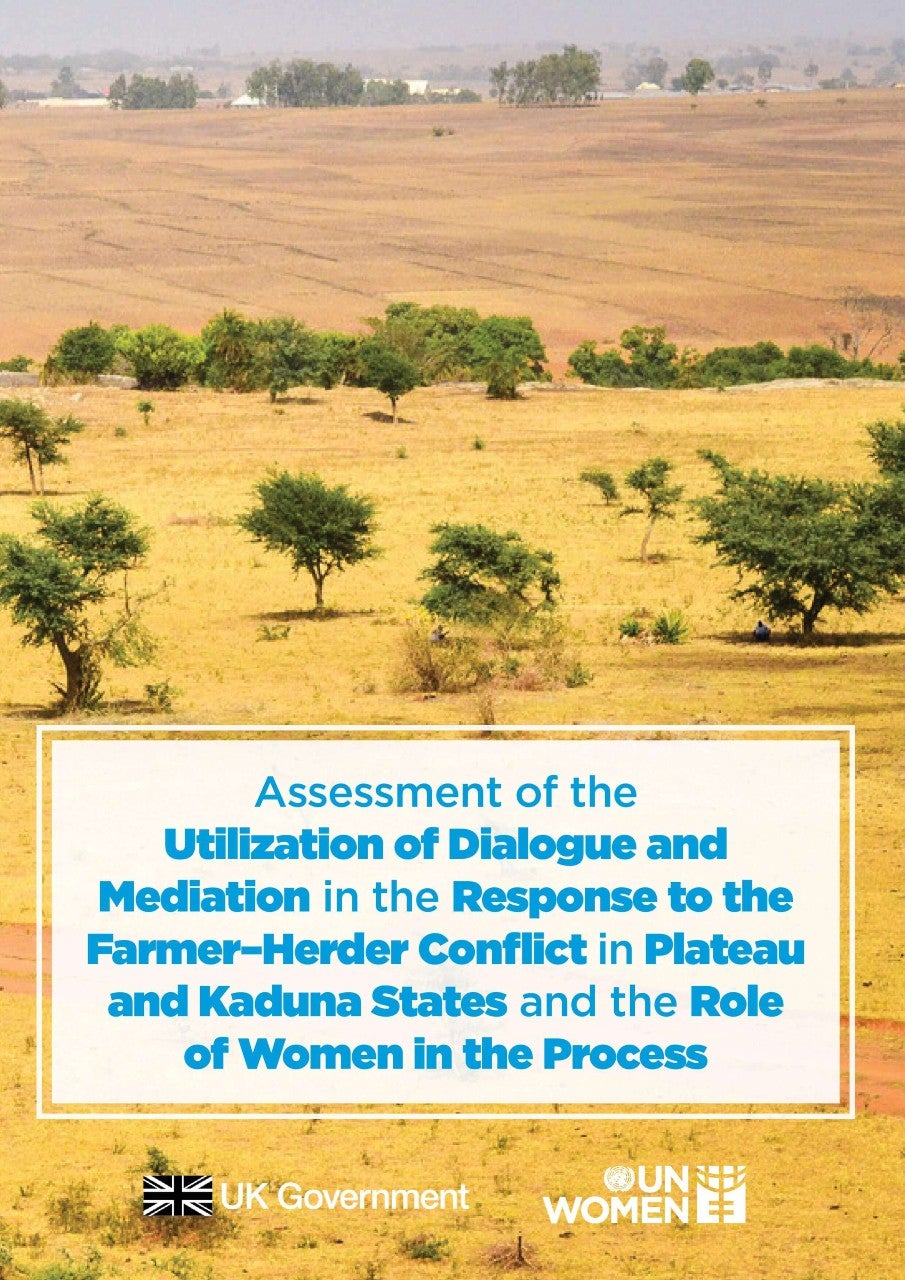 Studies have been carried out to investigate the historical, security, political economy, environmental and humanitarian dimensions of the farmer–herder conflict, but very little attention has been paid to women's participation in formal and informal mediation processes in the protracted conflict between farmers and herders. It is against this backdrop that this assessment seeks to fill this gap by providing on-the-ground evidence from
Kaduna and Plateau States. Broadly speaking, the main objective of the assessment is to highlight the responses to the farmer–herder conflict in the states, with specific reference to security and non security-related interventions at both formal and informal levels, in the context of women's participation. Other objectives are to assess the utilization of formal and informal
dialogue/mediation as a response to the farmer–herder conflict; and to assess women's participation in formal and informal processes associated with the conflict, as well as to make recommendations on how best to enhance women's inclusion and participation in formal dialogue and mediation processes. The Conflict, Stability and Security Fund of the United Kingdom Foreign, Commonwealth & Development Office supported the undertaking of the study and the development of the report.
View/Download : English
Order printed/published version
Languages available in print
English
Order from
Comfort Lamptey, Country Director: comfort.lamptey@unwomen.org
Bibliographic information
UN Women office publishing: Nigeria Country Office