UN WOMEN West and Central Africa 2020 Annual Report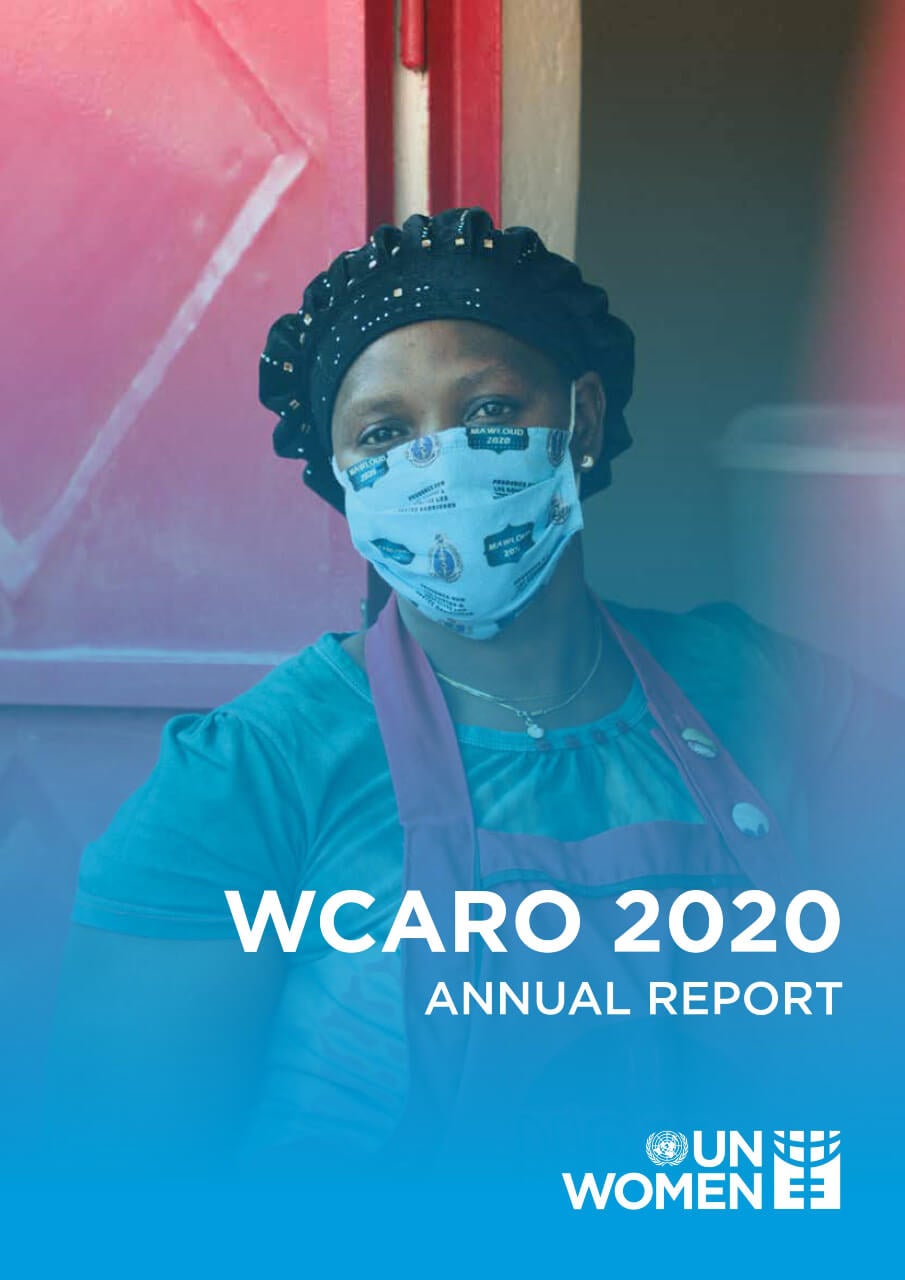 The UN Women WCARO annual report aims to share information about the regional office's activities on women empowerment and gender equality in 2020. The said year has been a particularly difficult year around the world with the COVID-19 pandemic. In West and Central Africa (WCA), women and girls were particularly vulnerable to the crisis.
To counter these burdens and build medium and long- term recovery measures, the UN Women WCA Regional Office successfully provided multi-faceted assistance to 'build back better' by strengthening post-crisis socio-economic resilience and addressing structural gender inequalities in different areas of the economy and society. The UN Women Regional Office also continued and expanded innovative tools and programs that helped women, girls and Governments in the region to not only respond to the pandemic, but also to thrive in the face of it and meet development targets.
This annual report shows all the efforts deployed by the Regional and Country Offices throughout 2020, with tangible results in all areas of UN Women ́s mandate. The testimonies of women in the shared document present valuable examples of human stories of resilience during this unprecedented outbreak.
View/Download: English
Order printed/published version
Languages available in print
N/A
Bibliographic information
UN Women office publishing: West and Central Africa Regional Office