Policy Brief: Beyond Land Registration: How to support rural women to derive The full range of benefits from land in Ethiopia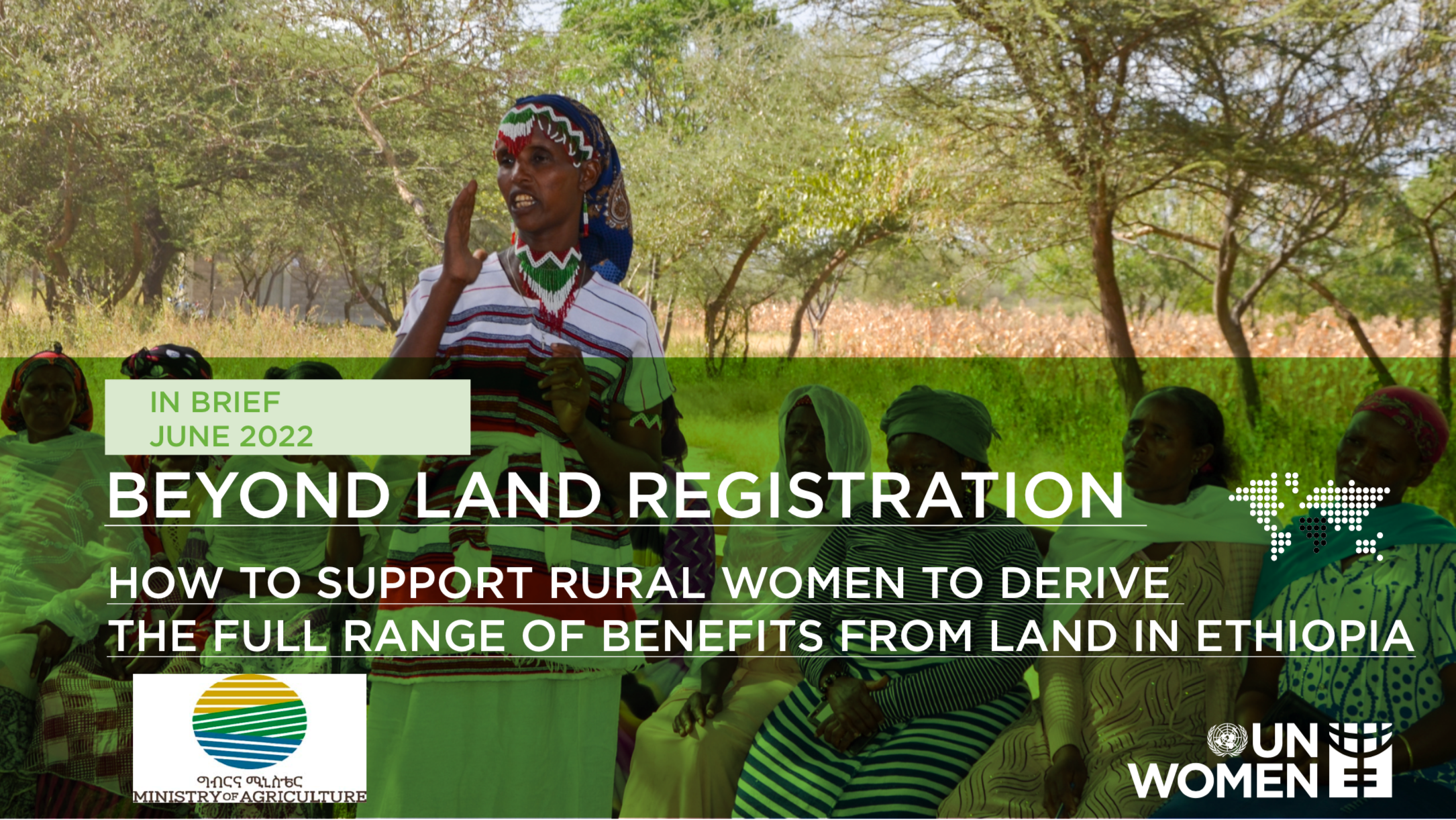 Between 1998 and 2004, Ethiopia carried out a large-scale land certification program, which became known as First-level Land Certification (FLLC), to register the land holdings of rural smallholder farming households and improve tenure security. FLLC covered approximately 20 million parcels belonging to over 6 million households in Amhara, Oromia, Southern Nations, Nationalities and Peoples' (SNNP) and Tigray regions. In order to address some limitations in the FLLC, the Government introduced the Second-Level Land Certification (SLLC) program in 2005, supported by inter- national donors. By 2021, information from the Ministry of Agriculture indicated that more than 15 million certificates had been issued.
While exact gender disaggregated figures could not be generated from the The Ministry's database, data from one of the SLLC program-implementing organizations shows that out of 9.2 demarcated parcels, nearly 90% of the land certificates included women's name as either an individual or joint owner. Some policymakers and development partners tend to view the sheer volume of land certificates issued to women as a proxy for women's land tenure security. While getting land registered in a woman's name is highly significant, evidence demonstrates that titling alone does not lead to greater tenure security for women.
This brief seeks to review the actual benefits women derive from holding land certificates by exploring how women exercise the use, control and transfer of rights over land. Insights from the brief offer policy options for dialogue in order to support women to derive the full range of benefits from their land resources.
View online/download
Bibliographic information
UN Women office publishing: Ethiopia Country Office