The women, peace and security agenda: Enhanced participation of women in peace and conflict resolution in Ethiopia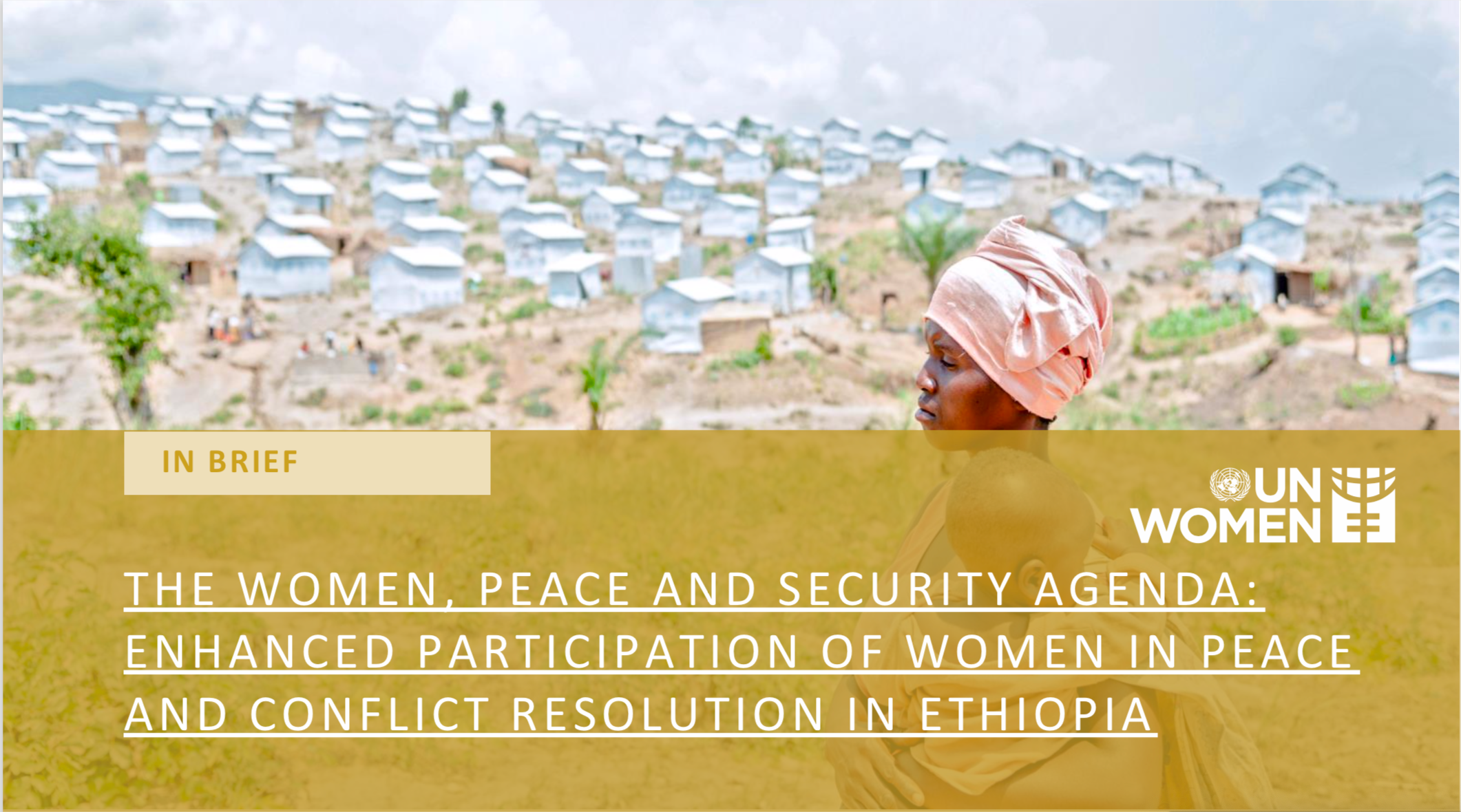 In December 2021, UN Women Ethiopia Country Office organized a workshop to increase understanding of the Women, Peace and Security (WPS) agenda among civil society organizations and government entities, as well as to increase stakeholders' awareness of the importance of creating a National Action Plan (NAP) for the WPS agenda in Ethiopia. Four academic research papers were presented during the workshop.
The research papers focus on different aspects of the WPS agenda, namely the protection of women from conflict-related sexual violence; gender-sensitive recovery programs; the role of women human rights defenders in supporting the WPS agenda; and the awareness of Members of Parliament on the agenda.
Identified recommendations include adoption of a NAP; revamping of the national legal framework and providing effective protection and post-conflict participation mechanisms for women; providing training to MP's on WPS and their role in it; and the domestication of international commitments to protect women human rights defenders as well as ensuring their strengthened contribution and safety.
The findings and recommendations forwarded by presenters during the workshop provide valuable input to all key stakeholders working to promote the WPS agenda, particularly the Government of Ethiopia, which has already embarked on the critical process of developing a NAP on UNSCR 1325.
View online/download
Bibliographic information
UN Women office publishing: Ethiopia Country Office