INTEGRATING UNPAID CARE NEEDS IN LOCAL DEVELOPMENT PLANS IN SENEGAL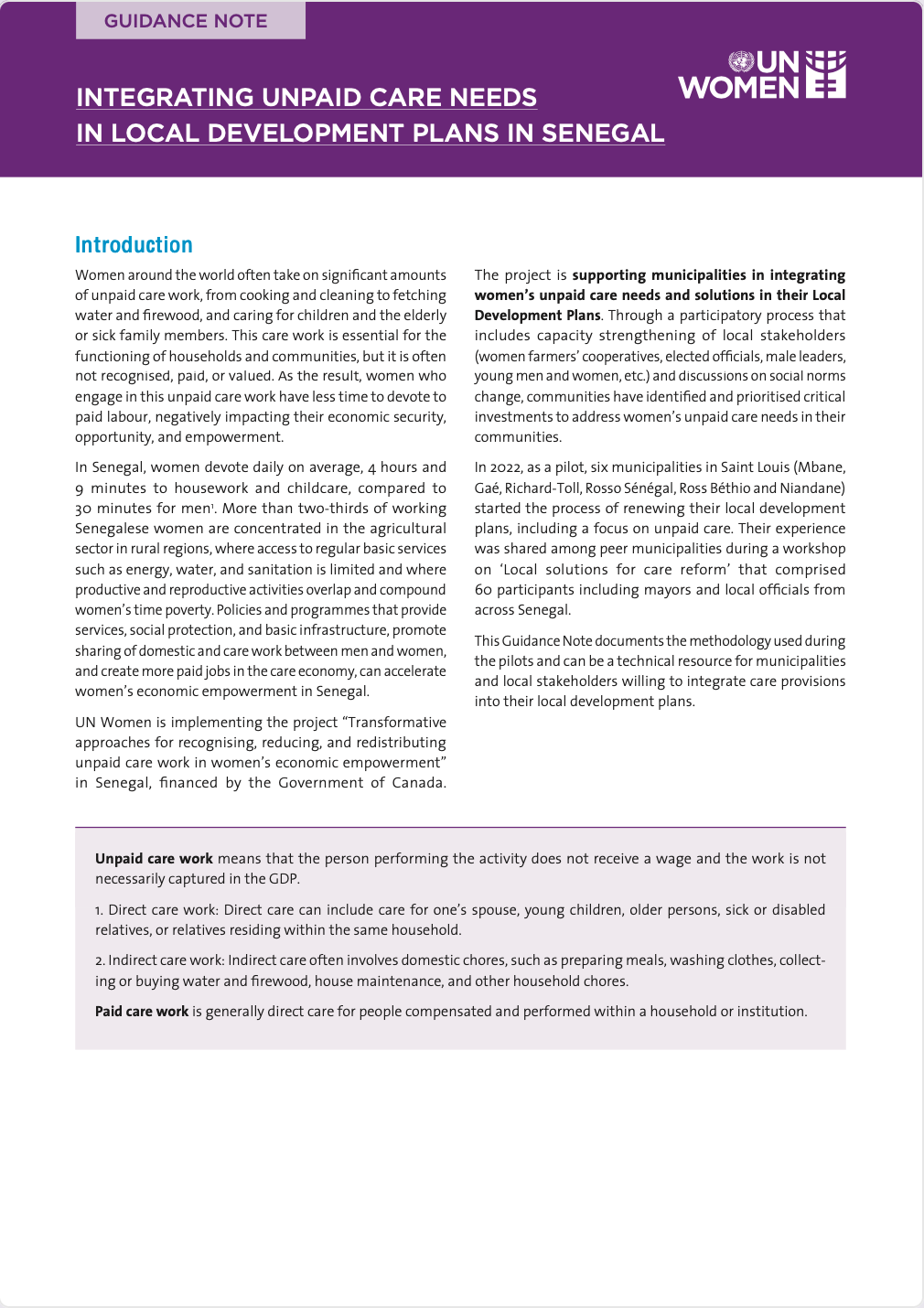 In Senegal, women devote daily, on average, 4 hours and 9 minutes to housework and childcare, compared to 30 minutes for men. More than two-thirds of working Senegalese women are concentrated in the agricultural sector in rural regions, where access to regular basic services such as energy, water, and sanitation is limited and where productive and reproductive activities overlap and compound women's time poverty.
Policies and programmes that provide services, social protection, and basic infrastructure, promote sharing of domestic and care work between men and women, and create more paid jobs in the care economy, can accelerate women's economic empowerment in Senegal.
In the country, as part of its project "Transformative approaches for recognising, reducing, and redistributing unpaid care work in women's economic empowerment", UN Women is supporting municipalities in integrating women's unpaid care needs and solutions in their Local Development Plans.
UN Women developed a methodology for identifying and analysing community care needs and for developing and financing solutions to those needs in the context of Local Development Plans. This Guidance Note documents the methodology used and can be a technical resource for municipalities and local stakeholders willing to integrate care provisions into their local development plans.
View online/download
Bibliographic information