UN Women supporting women-owned businesses to access opportunities in e-commerce
Enabling cross-border trade for women in business guided by the African Continental Free Trade Agreement
Date: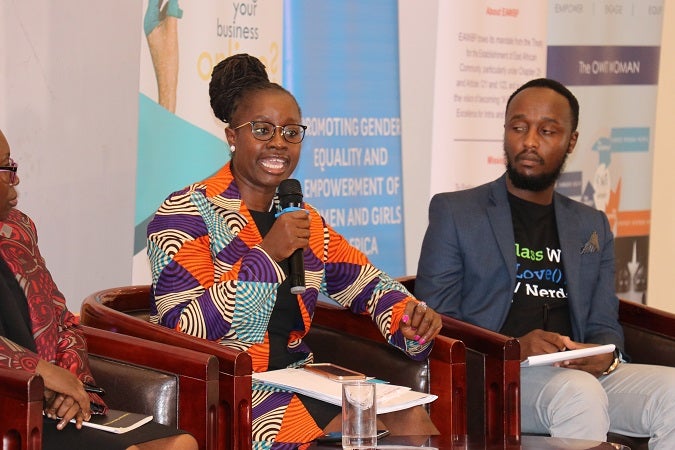 The African Continental Free Trade Area (AfCFTA) aims to create a single continental market for goods and services, with free movement of businesspersons and investments, and thus pave the way for accelerating the establishment of the Continental Customs Union and the African customs union among other objectives.
With this background, UN Women co-partnered with the E-power forum in efforts to build synergies and collaboration in advancing women's participation in the context of the AfCFTA. This included participation in a panel discussion, presenting the UN Women study on opportunities that exist for women (in the context of AfCTA); question and answer sessions, and networking.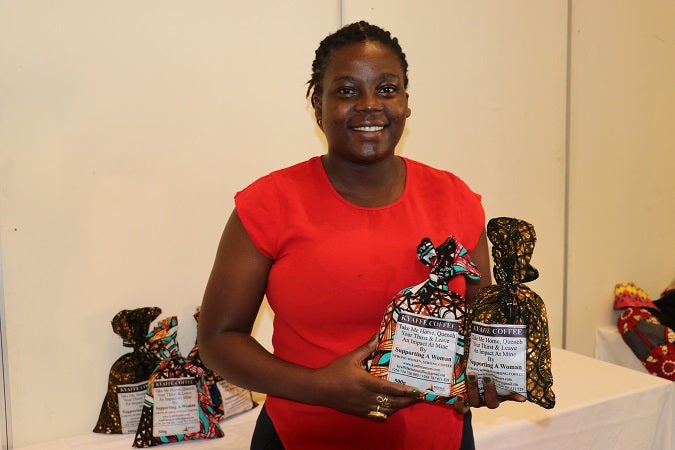 UN Women's Regional Policy Advisor on Women Economic Empowerment, Fatmata Sesay participated in a panel discussion on s 'Opportunities that exist and enabling cross border trade for women in business in light of AfCFTA.' This was informed by a study conducted by UN Women East and Southern Africa Regional Office (ESARO), in collaboration with the African Union and the Common Market for Eastern and Southern Africa (COMESA), on Opportunities for women entrepreneurs in the context of the AfCFTA.
'Trade and regional integration are important pillars in structural transformation and key to the realization of Agenda 2063 and Agenda 2030. Women in Africa play an important role in intraregional trade activities either through formal trade or informal and small-scale level activities', remarked Fatmata during the presentation on the study.
The study focused on three of UN Women's areas of work for women's improved participation in trade: (1) women in informal cross-border trade, (2) affirmative/preferential public procurement for women's increased participation in trade and (3) gender and value chain analysis. With these three focus areas in mind, the study has established the opportunities for women in the AfCFTA. The study also assesses potential ways for improving regional integration frameworks from a gender perspective.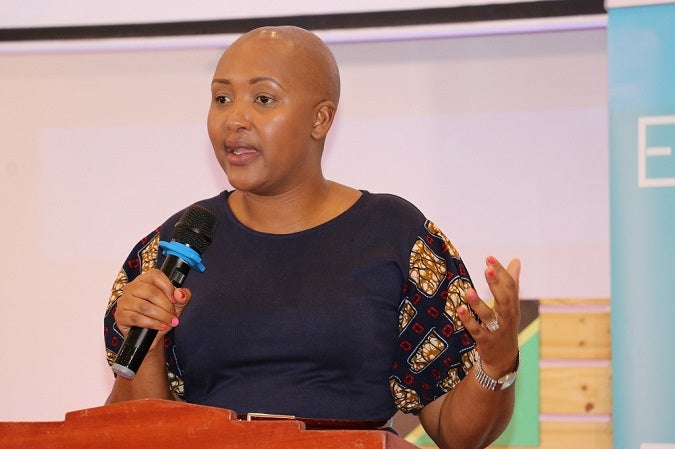 Other themes of discussion were around tax regulations for small and medium businesses, informal cross-border trade, access to finance and markets for SME's, etc.
'This is an important platform for stakeholders and us to discuss the African Continental Free Trade Area (AfCFTA) and ask key questions: How can we benefit? What is the impact for women-owned businesses? How can we be more efficient? What are the challenges and opportunities that exist?' remarked Mucha Mlingo, a participant.
'Issues of gender are very close to our hearts. We want to see a woman Commissioner-General; we have several women in the KRA top leadership. We have female commissioners, but I encourage more women to take their space!' Florence Otory, Deputy Commissioner of Kenya Revenue Authority (KRA).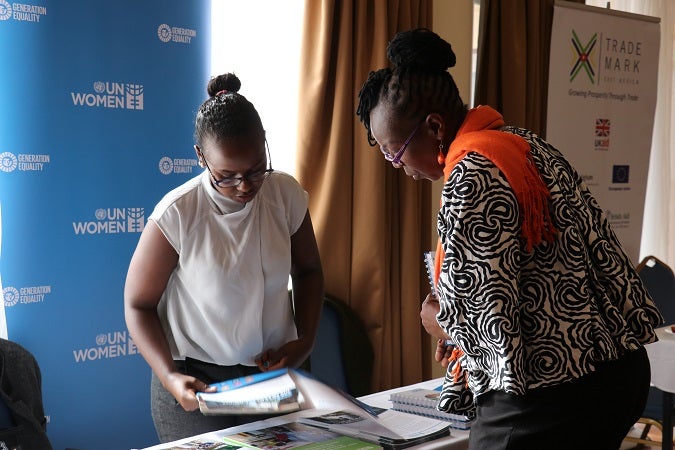 The main objective of the E-power Forum is to drive the e-commerce agenda in Africa. Its mission is to create awareness one-commerce and available opportunities, gather industry insights on ecommerce penetration adaptation and applicability, bring e-commerce stakeholders together, and develop locally rooted, user-driven ecommerce solutions. The recently held forum's theme centered around e-commerce and challenges and opportunities that exist for women considering various regional and continental trade agreements and policies. The event was graced by multiple private sector industry leaders, INGOs, government representatives, women-owned businesses, among other stakeholders.
Opportunities for Women Entrepreneurs in the Context of the African Continental Free Trade Area (AfCFTA) can be downloaded here. This report presents the findings and recommendations of the UN Women commissioned a study on Opportunities for Women Entrepreneurs in the Context of the African Continental Free Trade Area (AfCFTA).