Providing scholarships to improve the enrolment and retention levels of child marriage survivors and girls who have dropped out of school due to early pregnancies in rural Zambia
Child marriage in Zambia is a complex issue that has gained increased attention over recent years. In addressing its high incidence particularly in remote parts of the country, the Government of Zambia has developed some policies and legal instruments, including a national strategy designed in 2016 to reduce child marriages by 40 per cent by 2021.
Date:
UN Women is working with key national stakeholders to end child marriages in Zambia through the 'Reducing Child Marriages in Malawi and Zambia' programme. The Programme is funded by the India, Brazil and South Africa (IBSA) Facility for Poverty and Hunger Alleviation. The programme is being implemented in the remote districts of Chama and Mpulungu in Zambia's Muchinga and Northern provinces of Zambia. Child marriage rates in these two districts are presently recorded at 43.5% and 44% respectively. Child Marriage has been influenced by poverty, harmful cultural practices, as well as the high school dropout rate in rural areas.
Clara Mvunga, 25, Chama District:

"My ex-husband and I were too young when we got married. We just decided to marry after I fell pregnant with my first child. When I had my second child, we still faced challenges, and my husband was difficult. I realised I was still young and it was better for the marriage to end so that I could return to school."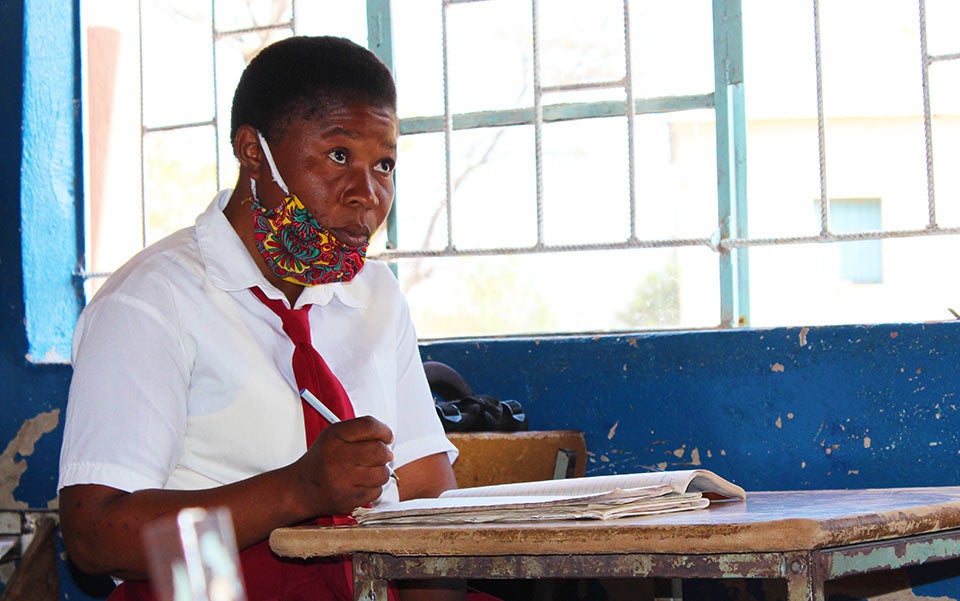 Clara has been attending class from the beginning of the year 2020 through the IBSA programme support, which has covered the payment of her school fees, school uniform, school shoes and books. She was only 16 when she had her first child and is now the mother of two children aged nine and four. She learnt about the IBSA programme support to young women like her who had left their marriages and decided to apply to be considered under the programme. Following her successful selection to the programme, she was then enrolled at Chama Day Secondary School in January this year as one of 91 beneficiaries at the school.
After having to cope with the effects of marrying too young and facing marital difficulties that were beyond her ability to handle, 25-year-old Clara Mvunga, a resident of Chama district in Muchinga Province and a grade nine pupil at Chama Day Secondary School, was made to reflect on her circumstances. Realising that leaving her marriage was within her power, she did just that.
Irene Ng'uni, 18, Chama District:
"Attending a conference on ending child marriages last year taught me that with an education, I can have the power to make better choices about my future."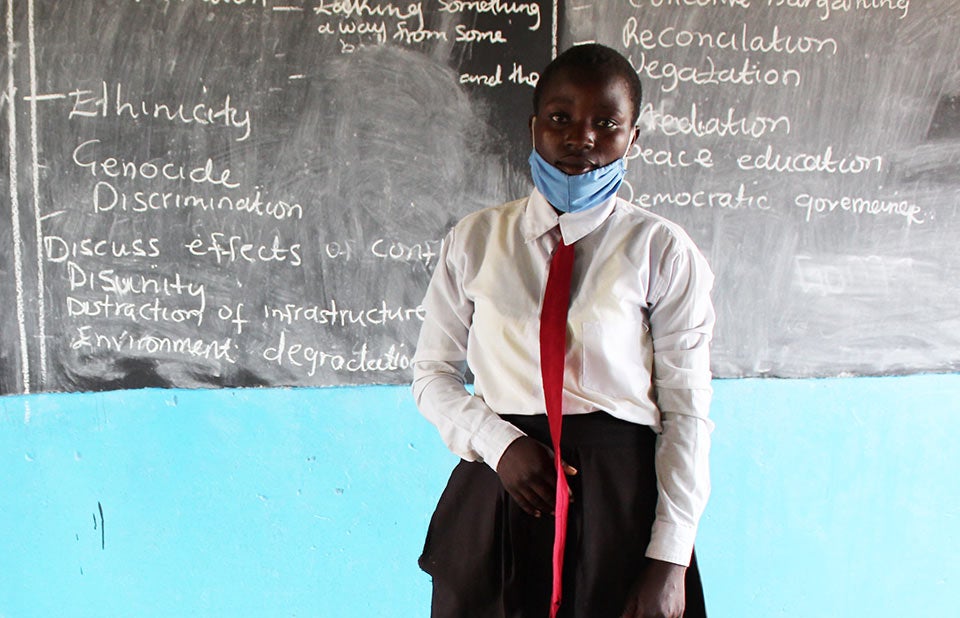 Irene Ng'uni was married at 15 years old. As her parents' business was struggling, it became difficult for them to continue paying her school fees. However, thanks to the sponsorship that came through the IBSA programme, she is now attending grade nine at Kamphemba Primary School.
Last December, she was selected to attend a conference on ending child marriages which took place in South Africa. Irene was happy to meet other young women like herself, who left early marriages to pursue education.
With the support and encouragement of her headteacher, Irene is a dedicated grade nine pupil full of hope for her future.
Eunice Mpepo, 21, Mpulungu District:
"I plan to take care of my child and give him a good life when I can find work in future. But first, I would like to finish school. The school will help me make money later and spend it on the things I want."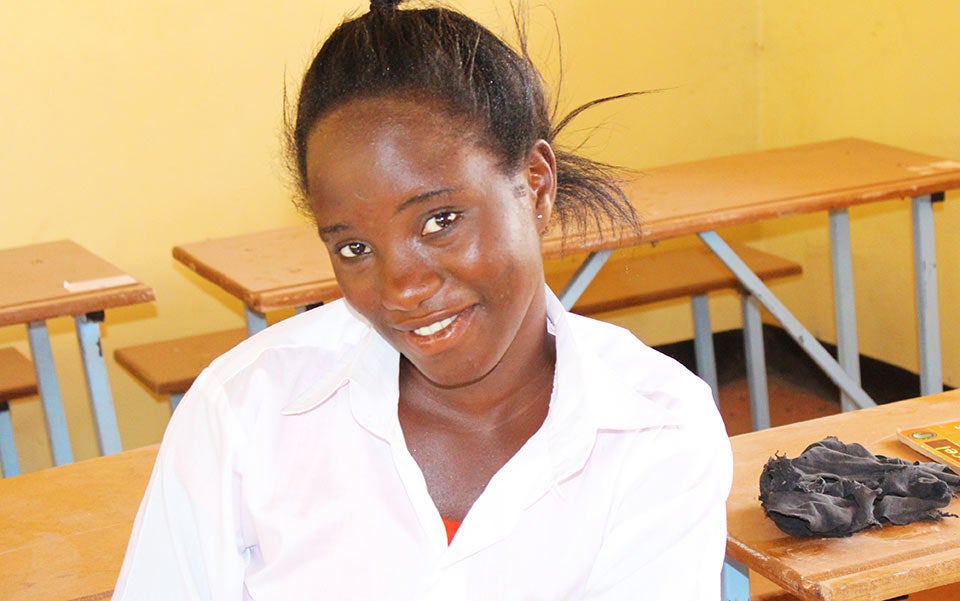 Eunice Mpepo is a mother to a three-year-old who discontinued school after falling pregnant. Initially embarrassed to stay in school while pregnant, Eunice was encouraged by her mother to apply for selection under the IBSA programme. Together with her friends who have a similar story, she shares hopes and dreams for a better future after learning the hard way about the burden of having children while young. Eunice has no regrets about following her mother's advice and has renewed enthusiasm about her education and her future now.
Justina Nambao, 19, Mpulungu District:

"I envied my friends who were still in school and wished to join them again. Even though I am a young mother, I did not mind leaving my child at home for a few hours because I knew it would benefit me to be learning again."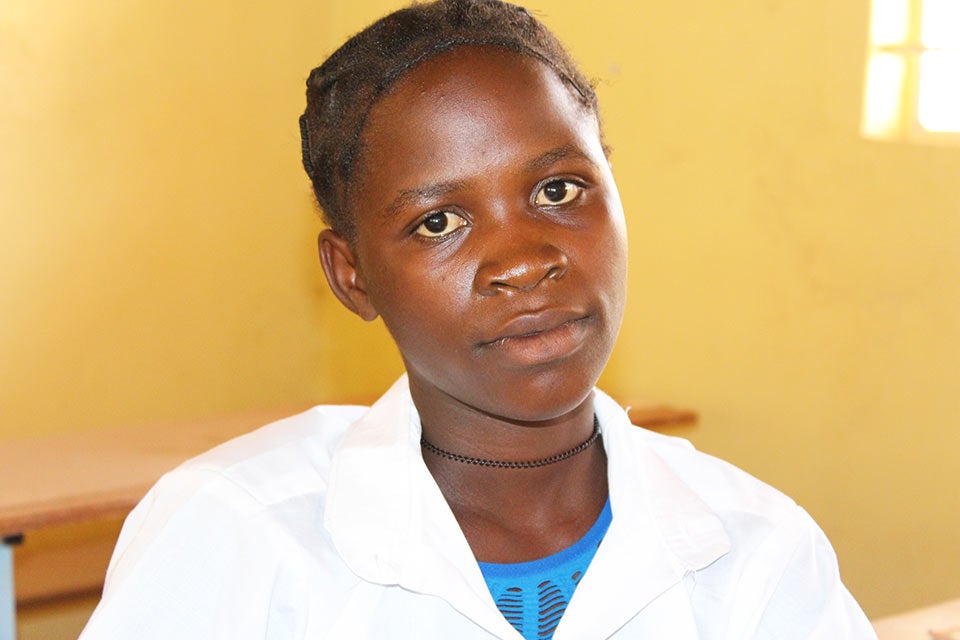 Justina Nambao is a free-spirited girl with the ambition to become a nurse. It was thanks to the advice of her grandmother that she first heard about the IBSA fund support to girls like her who had dropped out of school after falling pregnant. Now in grade eight at Kasakalawe Primary School, she does not want to waste the second chance she has been given to be in school again. Justina's parents as well were in favour of her returning to school but were unable to sponsor her secondary education.
Anna Namfukwe, 20, Chama District:

"My mother on her own was unable to pay my school fees. Now, I am hoping that I can help my mother to have a better life in future."
Anna was married at the age of 16. She decided that marriage was hard for someone as young as her and decided to return to school. She has a three-year-old son and lives with her unemployed mother. She is currently attending school at Chama Day Secondary. Despite falling behind in school, she still desires to complete her secondary education and to one day become a teacher. Her dreams seem within reach now that she is back inside a classroom, and she believes it is a chance she should not waste.
---
Through IBSA support over 1000 child marriage survivors in the two districts have been awarded full school scholarships. By providing scholarships, the Reducing Child Marriages and Second Chance Education project is expanding access to education for girls in both Chama and Mpulungu districts.