Innovation and technology at the service of women farmers from Northern Senegal
Date:
Last November, women farmers from REFAN (Network of Women Farmers of the North) as well as representatives from SAED (National Society for the Development and Exploitation of the Lands of the Senegal River Delta and the Senegal River and Falémé Valleys) have benefited from drone piloting training which will greatly facilitate the inspection of their field schools and thus improve yields. In fact, in recent years, there has been a growing use of aircraft in the agricultural sector to increase productivity.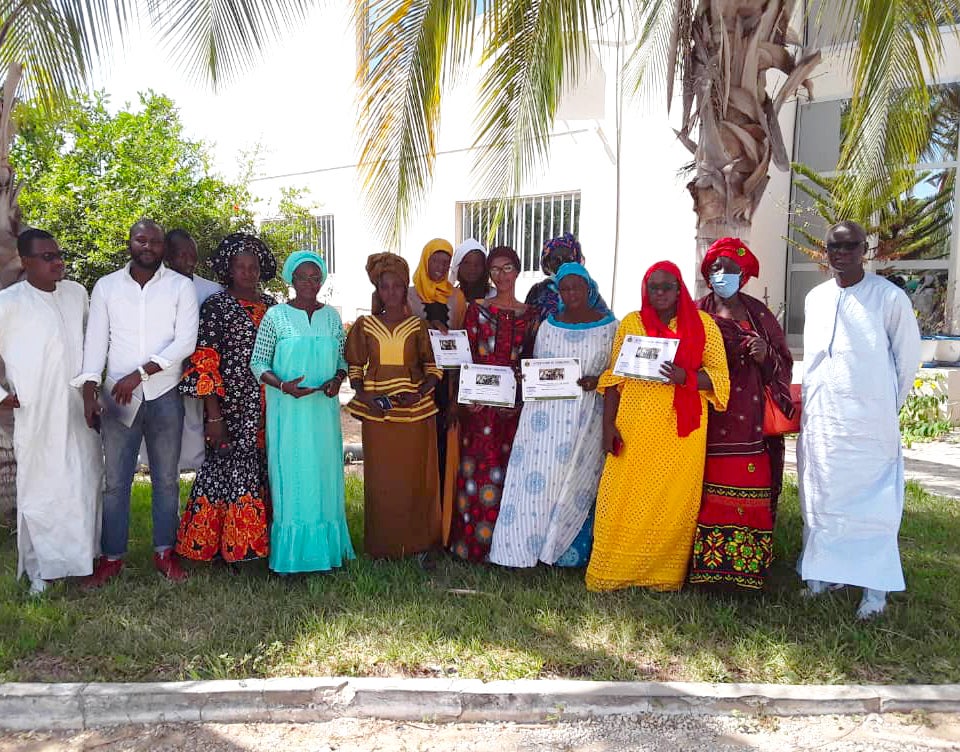 Beneficiaries of the drone training. Copyright: UN Women Senegal 
The workshop, developed by SKT Aéroshutter with certified remote pilot teachers in the fields of aviation law, aerodynamics, meteorology and drones, focused on drone mapping and data interpretation.
This well-balanced training combining both theory and practice, aimed to allow participants to also be able to know the legislation around drones and to be able to assess risks before any flight activity.
Drone technology can help speed up planning, but also more accurately estimate how much fertilizer and planting material is needed during the growing season for these women farmers who until now were forced to inspect by foot hectares of plots in full sun. This is a huge time saving that will allow them to now focus on increasing their yields and the distribution chain while improving their environmental practices.
Drone training in the field. Copyright: UN Women Senegal 
Other in-depth training will follow, thus contributing both to improving the productivity of the sector but also to more social justice as they will improve gender equality in the agricultural sector.
Oulimata Sarr, Regional Director of UN Women Central and West Africa, said: "We are delighted that, thanks to drones, women will finally be able to take new steps in terms of autonomy and the development of their activities. Drones reduce the workload for women who walk for miles to explore their fields ".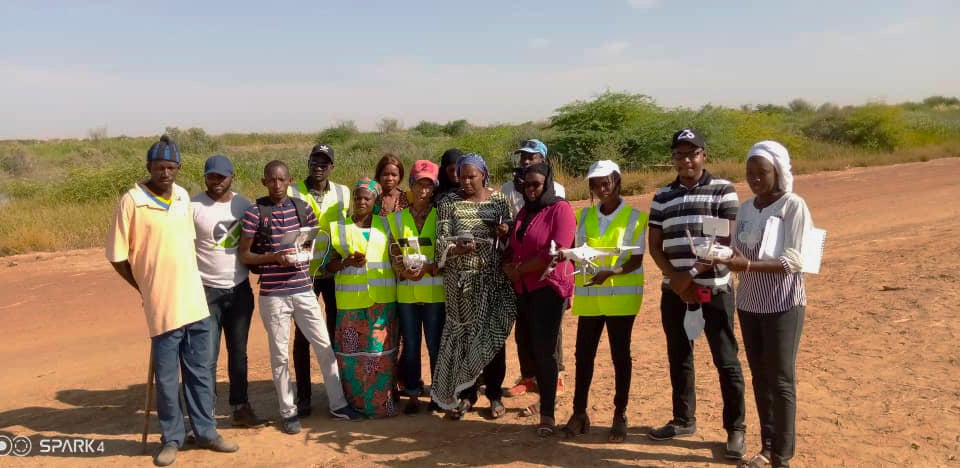 Beneficiaries of the drone training. Copyright: UN Women Senegal