Mentoring programme in Northern Uganda brings young women into local politics
Date: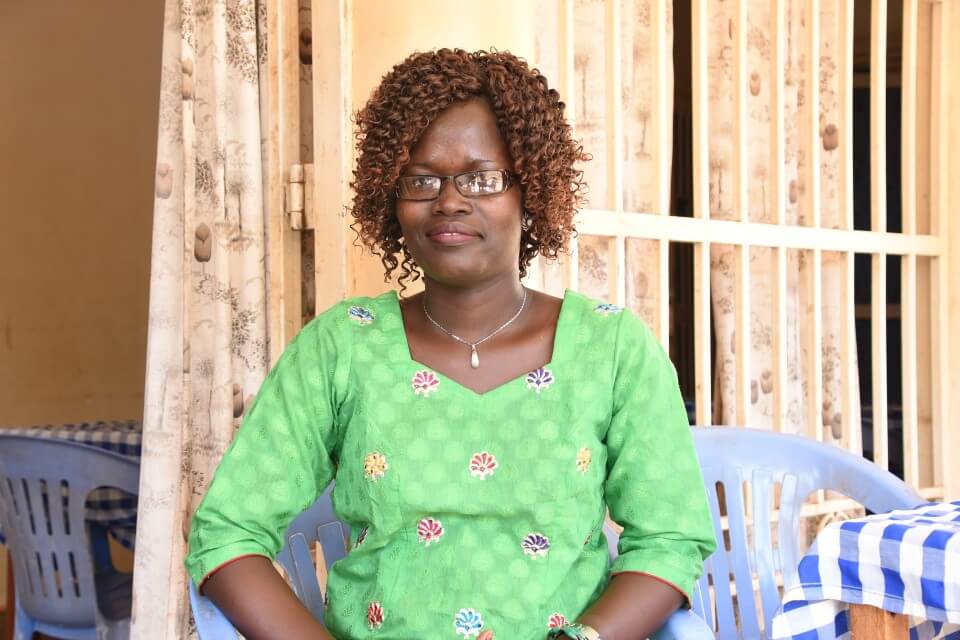 "Where I come from, women who attempt to join politics face many hurdles in many ways and politics is considered dishonorable," says Evelyn Aparo, a 31-year-old social worker and musician who serves as youth representative in the District Council of Kitgum, Northern Uganda. Aparo joined politics in 2015 after participating in Young Women and Leadership, a mentoring programme supported by UN Women and conducted by the Forum for Women in Democracy (FOWODE) in 10 districts in Northern Uganda. In her new role as councilor, Aparo was instrumental in establishing a women's caucus. Aparo is actively engaged in getting more young women involved in local politics, including through radio and music.
In a society where patriarchy runs deep and most women lack the confidence to compete with men, building young women's self-confidence is a critical first step to get them into politics. "Before the training I could not stand up in the district council and express myself. Now, I am fully aware of what I can do as a councilor" says Evelyn. "When issues affecting women are discussed in the district council, I mobilize other women to speak with one voice."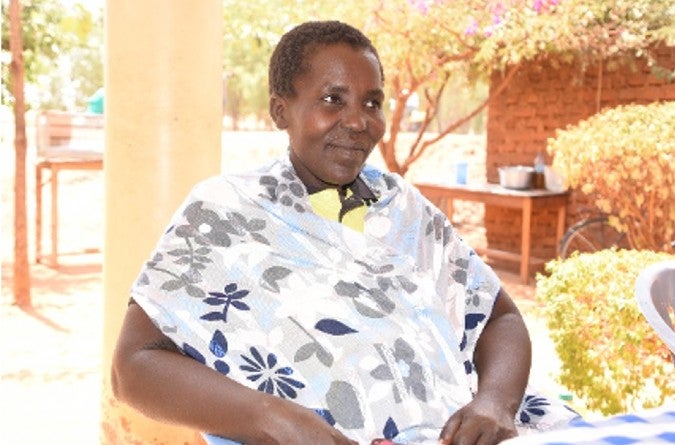 UN Women has been running the programme Young Women and Leadership since 2017 as part of its broader programming to boost women's political leadership and participation in Northern Uganda. Each year, the programme forms a cadre of 30 young women leadership mentors and provides 150 young women with the knowledge, skills and confidence to participate in and influence decision-making in 10 districts. In 2020, from the cohort of 30, three women were elected into political positions.
The effects of the COVID-19 pandemic are compounding existing obstacles to women's participation worldwide. In Uganda, women's full participation in the 2021 general elections was severely affected by the COVID-19 restrictions which limited group gatherings and interpersonal communication channels. Mass media like radio and television were the main avenues for engaging the electorate, and most women candidates were unable to access these channels due to the high costs involved. The economic downturn prevented women leaders to access adequate resources to participate in the elections, and the intensity of pre-electoral violence kept many women away.
In a COVID-19 world, women's leadership is more crucial than ever. UN Women stands ready to continue its support to women leaders in Northern Uganda. "Our mentorship programme has enabled many women to participate at all levels. Going forward we intend to involve more young women as a means to bring in more women in the political and leadership space," UN Women Programme Specialist Agripinner Nandego says.
Undeterred by the mounting challenges, Evelyn run for office in her District's local elections in January. Although she did not win, she was elected as a chairperson of her political party in Kitgum Municipality. She is determined to get a seat at the table and make women's voices heard.